---
Doug & Sandra Bergeron visit the School's new home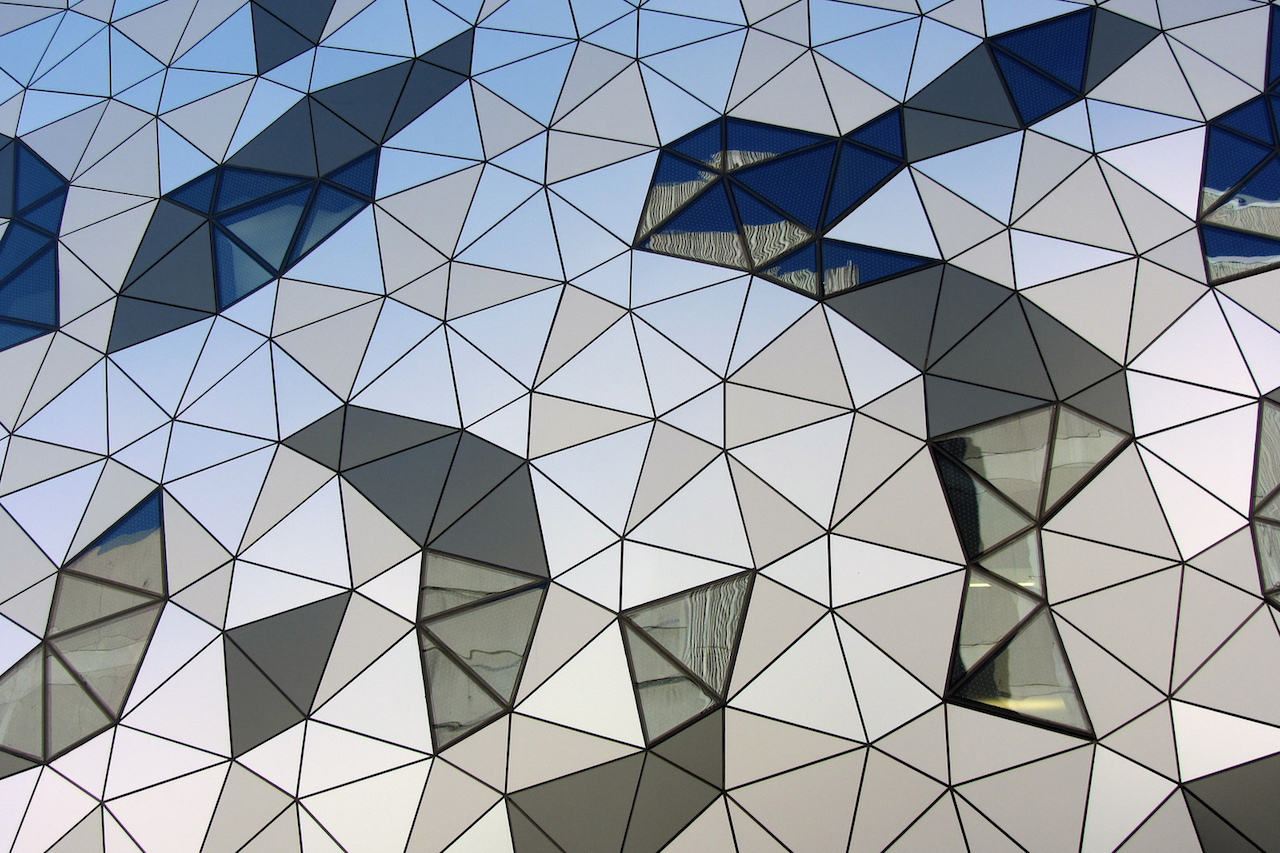 Doug & Sandra Bergeron paid a visit last week to the School to see the Bergeron Centre for Engineering Excellence as it nears completion.
The new home of the Lassonde School of Engineering is named in honour of the Bergeron family in recognition of their outstanding support, including a $10-million donation announced in September 2014.
Doug, who graduated from Computer Science at York University in 1983, and Sandra were joined by several members of the Bergeron family including his mother Eleanor to tour the building that will be formally opened in 2016.
"Doug and Sandra are not only remarkable supporters of the School, they are part of our family. Every Lassonde community member was thrilled to welcome them to our new home that's been made possible by their generosity," said Janusz Kozinski, Founding Dean of the Lassonde School of Engineering.
"The inspiration they provide to all of us, and most importantly to our students, isn't something that can be easily quantified. We are so proud to be learning, discovering and collaborating in a truly special place that bears their family's name," he added.
The day began with Doug meeting students enrolled in the Bergeron Entrepreneurs in Science & Technology (BEST) program. The School's most promising venture teams pitched their start ups to Doug – a leading Silicon Valley entrepreneur and technology investor himself – and shared their experiences as they begin their journey as aspiring entrepreneurs. Doug was on hand to give candid advice to the groups of students on how to commercialize their ideas and attract venture capital.
"The perspective of a true leader in the technology sector is invaluable for the Lassonde students participating in the BEST program. Our budding entrepreneurs gained immensely from listening to Doug's feedback on their pitches and hearing his informed take on how to transform an idea into a viable business proposition," said Prof. Andrew Maxwell, Director of BEST.
Meanwhile, Sandra Bergeron, who is co-chair of the Lassonde 50:50 Challenge, met with the School's Assistant Dean for Inclusivity and Diversity Marisa Sterling, and a group of Renaissance female leaders at Lassonde including students, professors and alumni. The group discussed the aims of the 50:50 Challenge and the approaches needed to achieve gender balance at every level.
"Listening to Sandra's experiences as a highly-successful technology security executive and one of the industry's most respected voices was both informative and inspiring. She has impressive and impactful achievements to her name in a sector where women are still underrepresented. As a philanthropist she has launched a number of initiatives that provide useful guides for us here at Lassonde as we develop our strategy to achieve gender balance," said Assistant Dean Marisa Sterling.
"Sandra is a role model for all Lassonde members, and our female students in particular were inspired to meet the strong women behind their building's name. We're very glad to have her on board as a leader of our 50:50 Challenge," she added.
Following a tour where the Bergeron family saw for themselves the design studios, world-class labs and collaboration spaces within the Bergeron Centre, Doug & Sandra joined a special session for Lassonde students about co-op opportunities available to them in Silicon Valley.
Known as Valley 120, the Lassonde School has partnered with C100 – a group of Canadian entrepreneurs and leaders in the Bay Area – to establish a program to link students with co-op and internships placements in technology companies and start ups in California.
In addition to the placement, Valley 120 will provide extensive preparation for students and will open up a network of connections with entrepreneurs, VCs and mentors in Palo Alto, Mountain View and San Francisco.
Lassonde's Co-op Director Bob Eichvald was there to brief students on the opportunities for them out in Silicon Valley, and the C100's Executive Director Joanne Fedeyko was in town from the Valley to tell the standing-room-only audience of 100 Lassonde students about what to expect from a placement at a tech firm.
"We want to see Lassonde students go to Silicon Valley to learn from the best, sample the infectious start up culture out there, and then bring their energy, ideas and winning mentality back to Toronto's ever-expanding entrepreneurial ecosystem," said Fedeyko.
Doug – who is a Charter Member of C100 – and Sandra spoke to students about their own experiences of life in Silicon Valley and encouraged students to consider following in their footsteps to the technology capital of the world.
To round off their visit, Doug and Sandra Bergeron, together with their family, attended York University's annual Bryden Awards recognizing the accomplishments of graduates past and present.
Doug Bergeron received the prestigious Outstanding Contribution Award at the ceremony and addressed the audience of alumni, supporters and University leaders with his own story of gaining his degree at Computer Science at York and going on to become one of Silicon Valley's most successful entrepreneurs.
"As Doug told our graduating class back in 2013, success isn't about simply participating…. It's about contributing… to our economy, to our society and to our public life. His words and his actions continue to inspire us every day," remarked Janusz Kozinski.
Doug and Sandra will return to the School in spring 2016 for the official opening of the Bergeron Centre for Engineering Excellence.
To see more images of the exterior and interior of the Bergeron Centre click here.