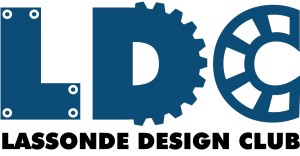 Lassonde Design Club
The LDC is a collaboration between the faculty and students of the Lassonde School of Engineering whose goal is to promote design methodology, while having some fun in the process.

Lassonde Motorsports
Lassonde Motorsports is our Formula SAE team. FSAE is a student design competition organized by SAE International (SAE, previously known as the Society of Automotive Engineers).

BEST Program
The BEST program supports entrepreneurial programs and initiatives at Lassonde focused on enabling engineering students to develop business skills and understand what it takes to launch a start up enterprise.