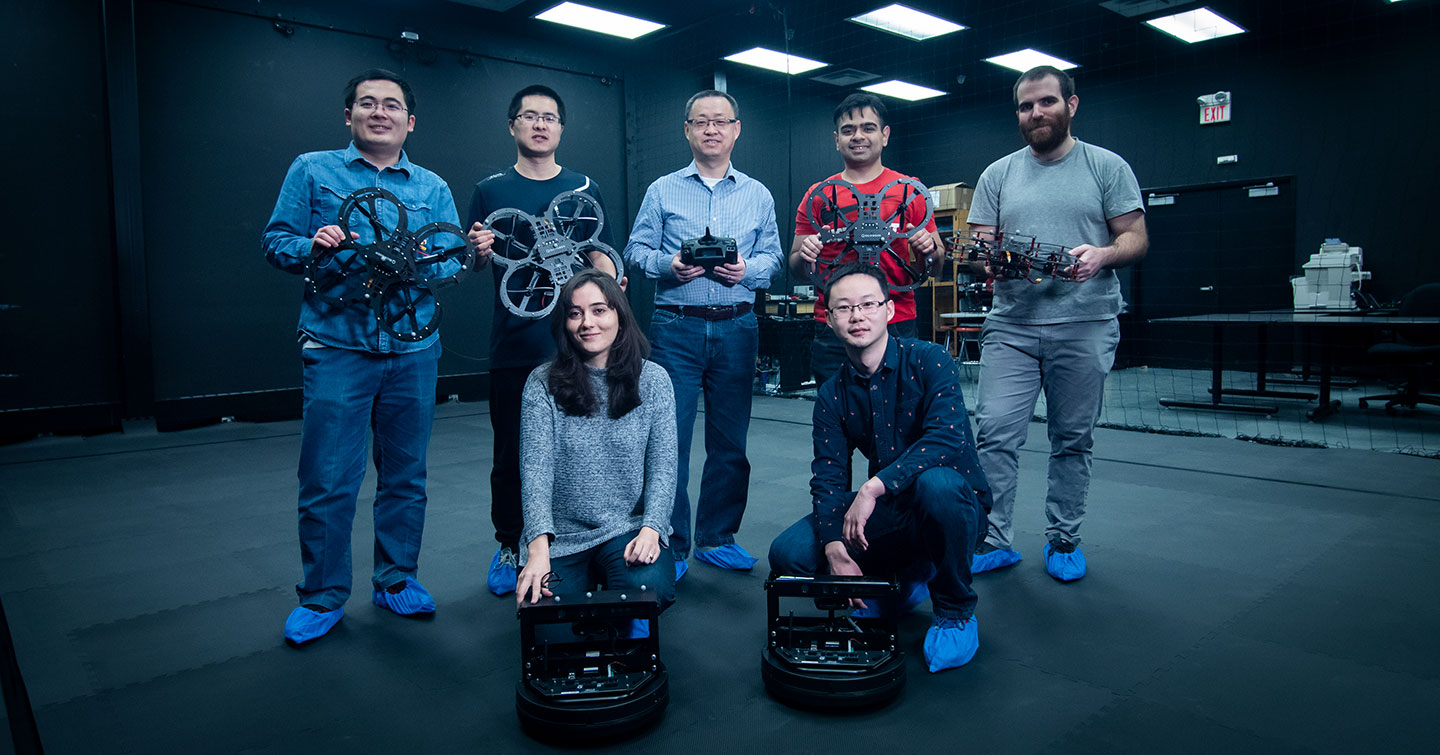 Transforming People & Ideas with Purpose
A decade ago, our Lassonde School of Engineering at York University was created with massive zeal, passion and boundless energy to be successful. Situated in the heart of the multicultural Greater Toronto Area, it's a vibrant home to engineers, scientists and entrepreneurs, representing a diverse community of students, faculty, staff, alumni and partners.
United by a common desire to create a better world, we work together to devise practical solutions for seemingly impossible problems. An interdisciplinary approach is central to Lassonde – it's what differentiates the School – and drives its success. When we first launched, we purposely blurred the boundaries between our disciplines. As we look to the future, we will continue to be aware of our context and the challenges our society faces.
Current examples of these challenges include: a global health crisis, protecting our democracy, fighting climate change, working towards reconciliation with Indigenous Peoples and addressing inclusion and multiculturalism. We still believe that a blending of art, science and engineering provides a unique and valuable basis for tackling these and other challenges.
We are proud to be a School where earth and space scientists, computer scientists and engineers of various disciplines collaborate within and beyond Science, Technology, Engineering & Mathematics (STEM) teams to address global challenges. Taking a truly interdisciplinary approach, we spark creativity and innovation, and empower our graduates to think in big systems rather than small silos, design with people in mind, and overcome ambiguity.
Through the development of this plan, the product of many conversations and consultations, it became clear that what defines us is 'community' and we describe our School as a 'home.' This sense of community comes from valuing and supporting our members for who they are, and more importantly, who they want to become. It's our privilege to be a part of this lifelong transformation.
As Lassonde has grown exponentially, so too has the positive local and global impact of our community, whose different perspectives consistently serve to strengthen our core educational and research mission. Our School's success provides a strong foundation from which to advance in the next phase of our development.
As our School contributes to the knowledge base of Canada, we have an opportunity to take our future path side-by-side with Indigenous Peoples who have always learned from and innovated with the natural world, so that together we can work to provide a sustainable future for generations to come.
Greater awareness of our responsibilities through interdisciplinary alignment and action, we will make a positive difference. Being relatively new, our School has the desire, determination, and agility to provide an environment that supports both transformative change in teaching and learning and the creative endeavours of full research development and implementation. Our partners will continue to play a pivotal role as we expand our community, achieving greater knowledge and impact through co-creations in learning and research.
We hope you see yourself in this plan, which outlines our purpose, values, and strategic themes towards achieving our vision. Developed through collective self-reflection, our new vision signals whom we truly are and what Lassonde will become.