---
Call for Research Papers & Research Roundtable Evening Event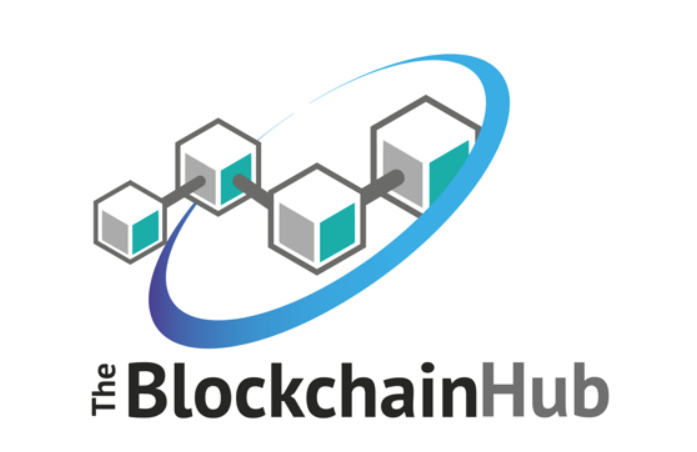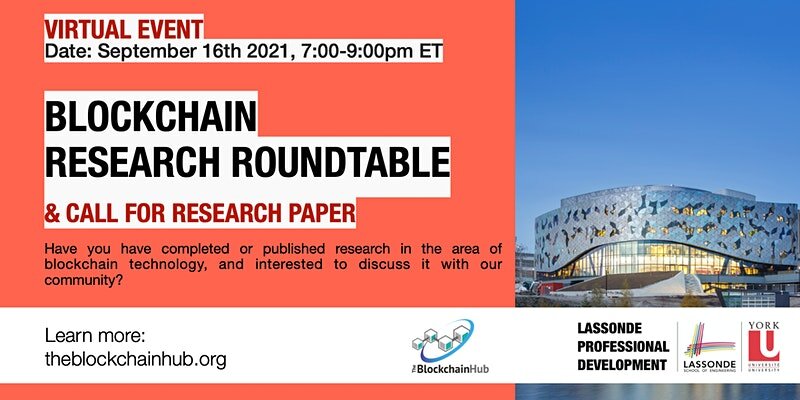 ** This event will be virtual ** Register to attend the virtual event at: http://brr-tbch.eventbrite.ca

We are happy to announce our first ever Research Roundtable Evening at The BlockchainHub.
If you have completed or published research in the area of blockchain technology, and interested to discuss your research with an audience interested in blockchain we want to hear from you.
We will be reviewing research papers for selection to present at our Research Roundtable Evening on Thursday, September 16 at 7:00pm Eastern Time (ET).
Our Guest Panelists for the event include include:
Manuel Badel, Badel Media – Research report: Blockchain technology and the Canadian media industry LinkedIn: Manuel's Bio
David Lancashire, Saito Blockchain – Research: Saito Blockchain Linkedin: David's Bio
---
The timeline is planned as follows:
Call for Research Papers in the area of blockchain technology: Research submissions must be submitted by Thursday, September 9 at 5:00pm Eastern Time (ET). Please e-mail submissions directly to: michael@theblockchainhub.com
Proposals selected for the Research Roundtable Evening will be notified by Friday, September 10.
Any hyperlinks to published work will be shared for participants of Research Roundtable Evening to preview on Friday, September 10 on The BlockchainHub website.
Those selected for the opportunity to present at the Research Roundtable Evening are requested to be available on Thursday, September 16 from 7:00pm to 9:00pm Eastern Time (ET). Due to on-going pandemic restrictions, the event will be operating in a virtual-format.
We are anticipating that each presenter would have 10 minutes maximum to present a brief synopsis of their work, key findings, and any potnetial next steps. A 10-minute Question & Answer period would be provided to allow participants to ask questions and foster a respectful discussion.

We are also interested to review any submissions with research underway in the following blockchain areas:
Sustainability and the future of blockchain technology
Education impacts of blockchain
Supplychain blockchain-based applications
The changing regulatory environment for blockchain technology

If you are interested to provide a submission, please e-mail:
Michael Lusignan, CPA
Board Member, Director of Research and Acadmeic Partnerships
The BlockchainHub, York University