Chair's welcome, from Professor Jinjun Shan
We are one of two founding members of the Lassonde School of Engineering, offering several unique and world-class graduate and undergraduate programs, including Canada's only space engineering program, Ontario's only Geomatics engineering program as well as renowned Atmospheric Science & Meteorology program. Our engineering programs are fully accredited by the Canadian Engineering Accreditation Board (CEAB), and the Geomatics engineering program also prepares graduates for Ontario Land Surveyors (OLS) designation upon graduation. Our research strength lies within multidisciplinary, innovative, world-class research activities spanning from planetary science to satellite technologies, atmospheric studies, GIS and satellite navigation.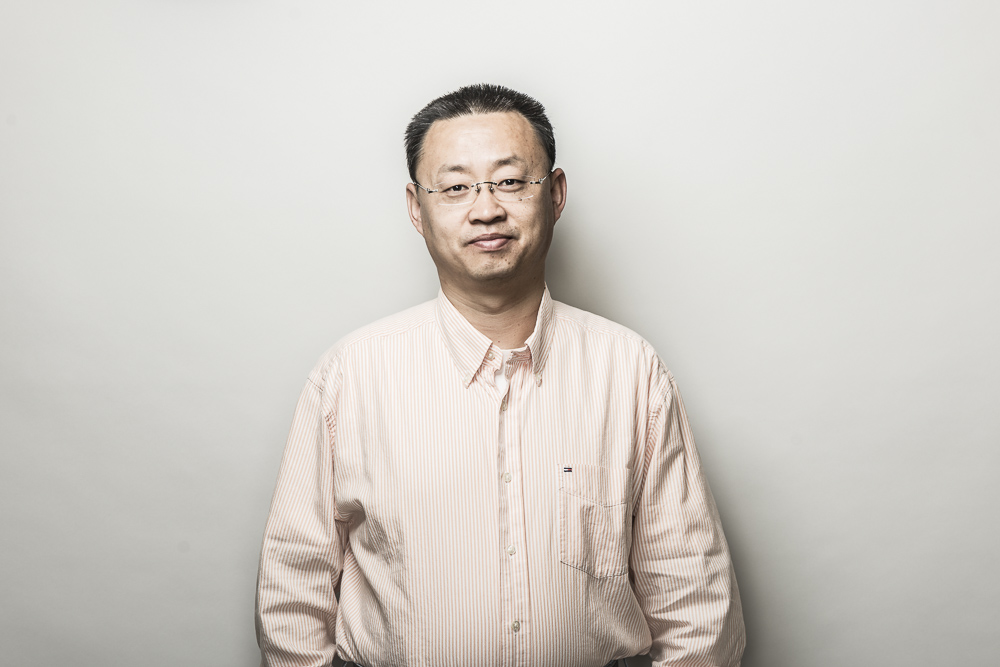 Our department offers world-class faculty with expertise in a wide span of science and engineering areas. I am very proud of our department and its many fabulous accomplishments. Members of ESSE are actively involved in a number of international space science projects such as the Canada-French Wind Imaging Interferometer (WINDII) that flew on NASA's Upper Atmosphere Research Satellite, the Canadian OSIRIS instrument on the Swedish/Canadian/French/Finnish Odin Satellite, a lidar system for atmospheric measurements operated from the surface of Mars as part of the Phoenix mission, and more recently the laser altimeter (OLA) that will make a 3D map of an asteroid and sleuth out the best sample site for NASA's OSIRIS-REx mission. Lassonde's faculty are also involved in the Atmospheric Chemistry Experiment (ACE) on Canada's first SCISAT-1 mission. Both OSIRIS and SCISAT studied the middle atmosphere, primarily its ozone concentrations.
We invite you to become a member of our ESSE family. Should you consider undergraduate or graduate studies in ESSE, please feel free to contact me directly for more information at essechr@yorku.ca.
1. Consistent with the mission statements of York University and of the Lassonde School of Engineering, the Department of Earth and Space Science and Engineering (ESSE), will provide high quality education and conduct innovative research for the exploration and understanding of our planet, including its atmosphere and planetary space.

2. The strategic priorities of the ESSE that will be the catalysts for achieving York's overarching principles are:Effective governance
Research intensification, quality and reputation
Quality in student learning experience
Community outreach
Internationalisation

3. Building on the overarching themes of academic quality, student success and engagement and outreach articulated in the UAP, ESSE will commit to excellence in teaching, research and student experience.

4. Our department will nurture creative science and engineering programs in an effective, stimulating and multidisciplinary environment in which students, faculty and staff can grow and excel.

5. Through an ongoing commitment to academic excellence, our department will strengthen and enhance the synergies of its diverse science and engineering expertise to generate a vibrant and positive impact on Canada's socioeconomic development and prosperity.

6. Through internationalisation and engagement of our community, alumni, professional associations, industry, governments, collaborators, researchers and other external stakeholders we will enrich our programs to achieve national and international recognition and reputation.

1959

> York University is granted its founding Provincial Charter


1960

> York accepts its first students

At the time, York University was housed in Falconer Hall, on University of Toronto Campus. During this year, construction of the Glendon Campus buildings took place.


1961

> York University moves into its new home

With construction at the Glendon Campus complete, York was able to provide classes for its students in its own buildings.


1965

> Centre for Research in Experimental Space Science proposed to York Senate

The idea for an interdisciplinary research centre, accepting graduate students from a variety of academic backgrounds and facilitating communal interests between chemists and physicists, was proposed to the Glendon-based York Senate. CRESS became the first faculty-based, Senate-recognized, Organized Research Unit at York University. During this time, the main Steeles/Keele York Campus officially opened.


1968

> The Department of Physics moves into the new Petrie Science building


1981

> The Department of Earth and Atmospheric Science (EATS) is established

Due to research interests in geophysics and atmospheric physics, the department of Earth and Atmospheric Science was officially established. As a result, many faculty members are cross-appointed with Physics and CRESS programs.


1989

> CRESS changes its name

The name of CRESS was changed in response to the evolution of CRESS studies from its initial focus on 'atmospheres' to a broader one that extends both above and below the earth's surface.


2010

> CRESS moves to the new 4th floor of the Petrie Science and Engineering building
Crawford Luke
BSc. Atmospheric Science, Class of 2016
ESSE was great because it offered classes and a certificate specific to meteorology, which is not easy to find at universities in Canada. What stands out to me the most in thinking back was the York Atmospheric Science Club, or YASC.
It was here where I fostered important friendships and connections that would significantly help me take my first steps into the post-university world. The club was a great way to make connections with older students in addition to professionals working both private and public sector meteorology jobs, which no doubt helped me start at Environment Canada's Meteorological Service of Canada as a student and now as a full time meteorologist.
University was as much learning about the non academic aspects of life as well as the academic items, and as such the learning has not stopped!