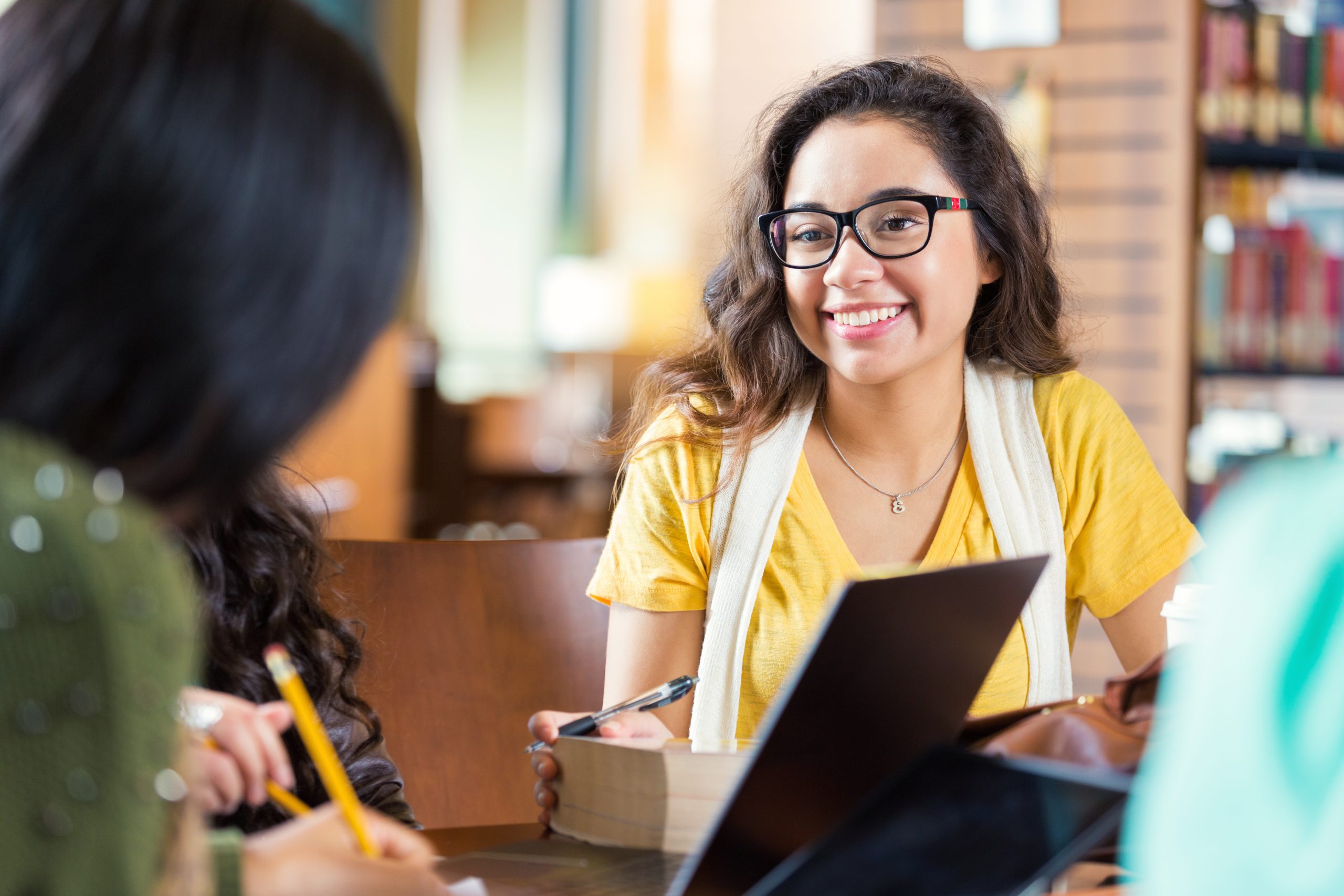 Founder Fundamentals
Gain all the fundamental knowledge to kick-start your entrepreneurial career.
About the Program
Founder Fundamentals is a 12-week virtual workshop series designed to help you kick-start your entrepreneurial career. This educational workshop is developed by YSpace, York University's innovation hub, and Markham Small Business Centre (MSBC).
Whether you are a professional services company, brick and mortar or technology startup, the program aims to equip you with the essential skills and knowledge needed to succeed. Spanning across topics such as finance 101, how to write a business plan, legal basics and more, this program provides a wide range of learning. In addition, the program connects you with local resources for potential next steps as you progress in your entrepreneurial ventures.
Individuals who attend at least 9 out of the 11 workshops will receive an Innovation York Certificate of Completion, illustrating your dedication to learning about the essentials of launching a successful business.
YOU WILL LEARN TO:
● Hone the basic knowledge of entrepreneurship
● Learn about the accounting, legal, and financial side of startups
● Craft your ideal Business Plan
● Launch your marketing and social media strategy
● Foster teamwork and execution skills for your startup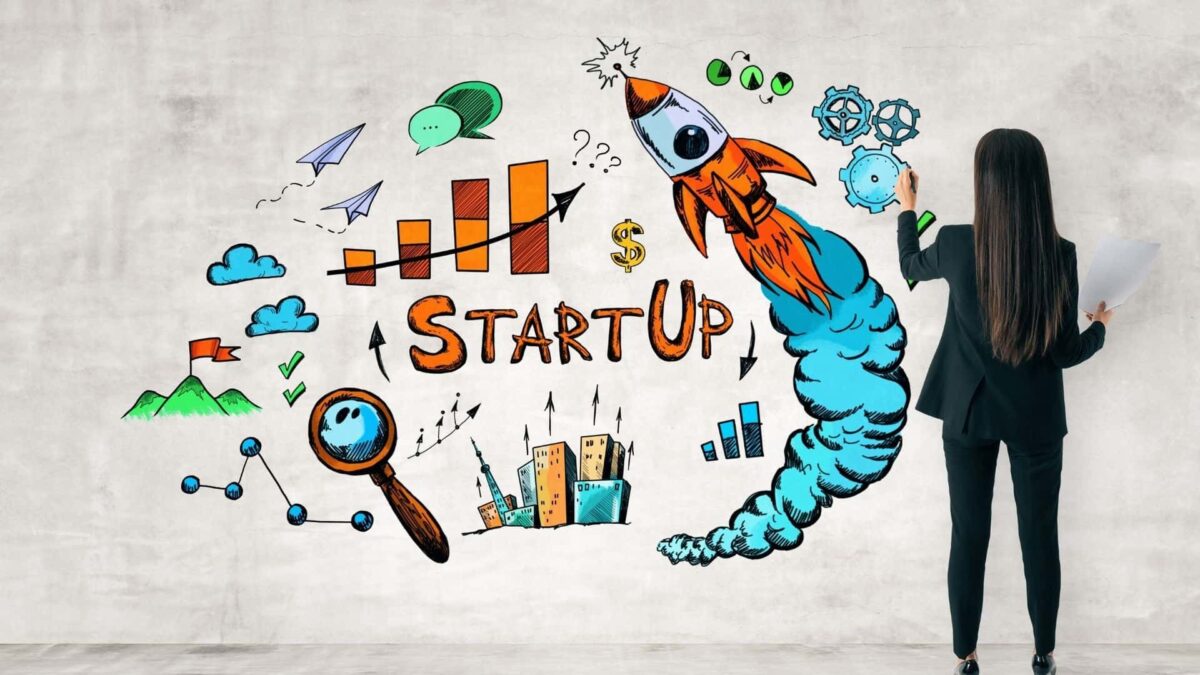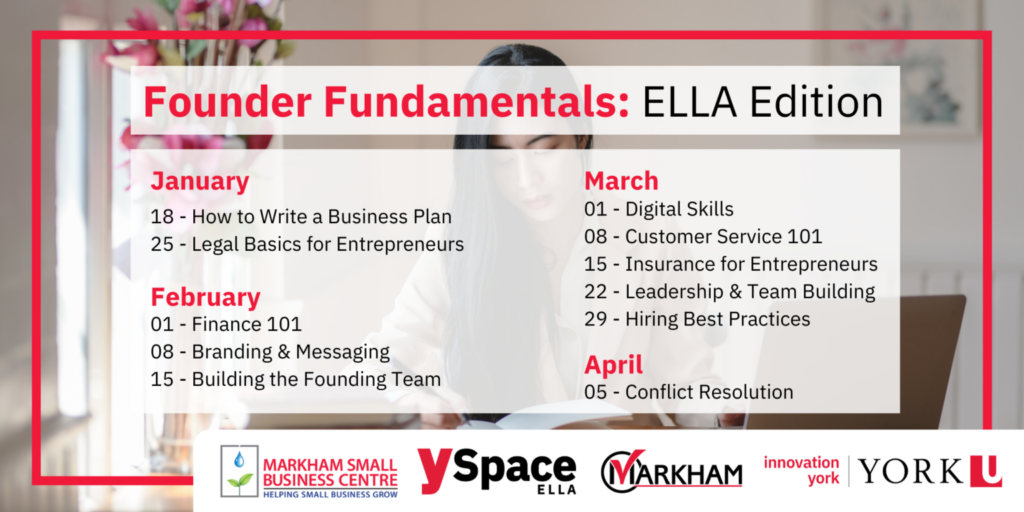 Register for Workshop Series 2022
The following workshops are included in the series:
1. How to Write a Business Plan – January 18, 2022
2. Legal Basics for Entrepreneurs – January 25, 2022
3. Finance 101 – February 1, 2022
4. Branding & Messaging (Customer Personas) – February 8, 2022
5. Building the Founding Team – February 15, 2022
6. Digital Skills (Leveraging Online Tools) – March 1, 2022
7. Customer Service 101 – March 8, 2022
8. Insurance for Entrepreneurs – March 15, 2022
9. Leadership & Team Building – March 22, 2022
10. Hiring Best Practices – March 29, 2022
11. Conflict Resolution – April 5, 2022
Workshop Series 2021
Workshop 1
How to write a business plan
Workshop 2
Building a social enterprise
Workshop 5
Attracting your dream client
Workshop 6
Customer Relationship Management
Workshop 7
Pitching & storytelling
Workshop 9
Work life harmony
Workshop 12
Equity, diversity & inclusion