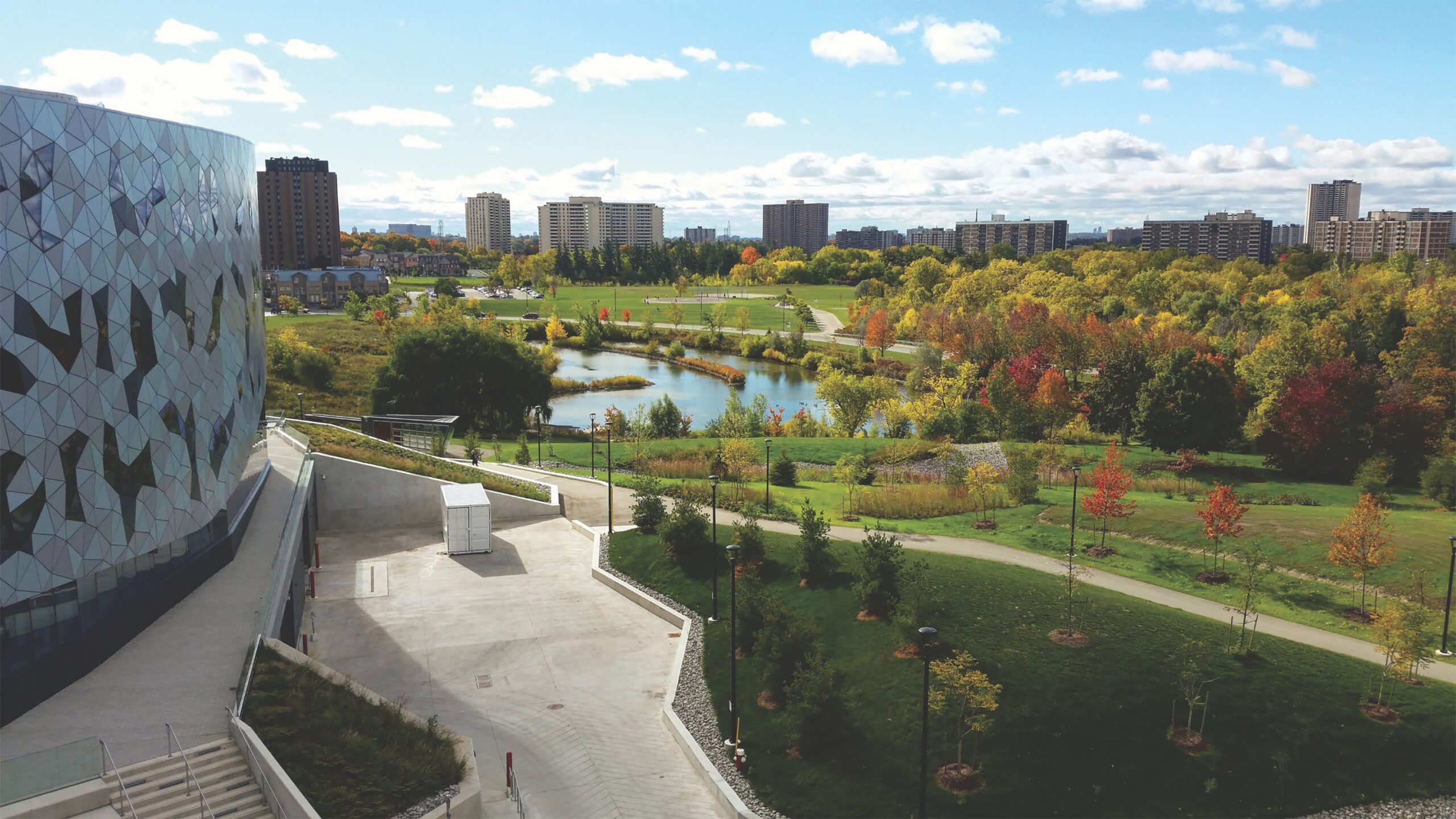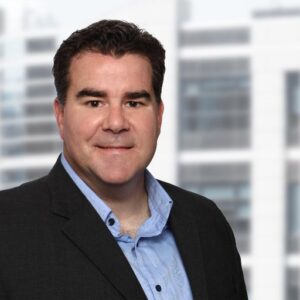 Dr. Martin Croteau is an expert in the field of early-stage technology startups with more than 20 years of experience as a founder (Slipstream Data, acquired by Blackberry), an investor, an advisor and an academic.

Martin is currently the CEO of Aventis Consulting Group, a firm that helps high-potential, early-stage companies start, grow and succeed. He is also an Entrepreneur-in-Residence with iBoost and LOI Labs. He lectures at Ryerson University and is a Research Fellow at Ryerson's Entrepreneurship Research Institute.

Martin was previously the Director of Academic Entrepreneurship at the Ontario Centres of Excellence, where he was responsible for rolling out a network of 59 campus-linked business accelerators and incubators. Before joining OCE, Martin was the founder and Executive Director of Spark Centre, and co-founder and board member of the Spark Angel Investment Network.

Martin holds a DBA from Henley Business School, and an MBA from Schulich. His academic research is focused on university-based startups and the commercialization of university technology.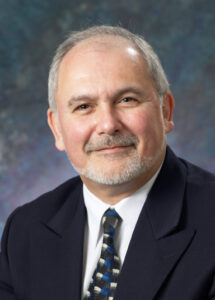 John Breakey is a serial technology entrepreneur founding Unis Lumin Inc., which became a national systems integration company, which he sold to SoftChoice in 2011. Previously he owned PROMYS, NCS and Sutton Medical Systems.

In 2012, John founded Fivel Systems, which specializes in accelerating the adoption of change in organizations by combining multi-media, social science and learning / retention methodologies to compress the time it takes for an organization to realize its business outcomes. John is also an Angel Investor, advisor and consultant to high growth companies. and a regular public speaker.

John has served and serves on the Board of a number of community and industry associations, including: ITAC (Information Technology Alliance of Canada) Ontario, CONII (Colleges Ontario Network for Industry Innovation, Haltech Regional Innovation Centre, Innovators Alliance, and as an industry reviewer for NSERC Grants.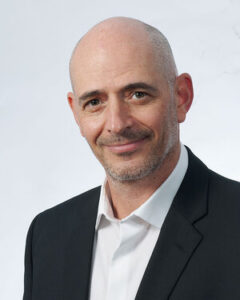 Lahav Gil is a Medtech entrepreneur with a deep understanding of both product and business development. Lahav is passionate about meaning, loves innovation culture & values-based leadership. He has founded/ co-founded six companies and has accompanied many Canadian startups on their journey from napkin to launch, critically contributing to their investability and market readiness.

Lahav was intimately involved in technology innovation & entrepreneurship in Israel before integrating into the Canadian innovation scene, leading Industrial Design projects for Creo/Kodak in Vancouver. In 2003, he founded the design firm Kangaroo Group (ISO 13485), which he evolved into a nationally recognized full- spectrum Medical Devices innovation, engineering and productization company before selling it to Starfish Medical (in 2017).

Lahav works at the crossroads of design, engineering, science, & the business of healthcare, identifying opportunities, creating go-to-market road maps, designing exit strategies and product development implementation plans. He holds multiple patents, and has played a critical role in multiple organizations, as investor, advisor and board member. He is also a consultant, coach, and lecturer.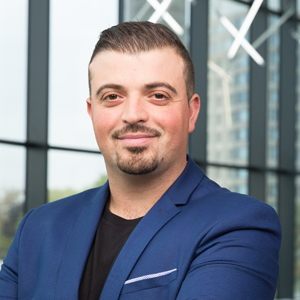 Abdullah is a graduate of Lassonde (Computer Engineering, 2009) and Schulich (MBA, 2015), and is leading the startup of the Lassonde Alumni Network, receiving the inaugural 2015 Lassonde Alumnus of the Year in 2015. In 2017 Abdullah won the Bryden York University alumni award – "one to watch". He is also winner of the Allen Berg Award in 2007 and 2008, and was awarded a gold medal from the Ontario Society of Professional Engineers (OSPE).

He has always been passionate about technology, and in 1994, at the age of 8, completed his first computer programming course and introduced his country, Jordan, to the Internet via a televised demonstration.  Currently he serves as a Director in the R&D department at Evertz Microsystems, where he leads the design, development, marketing and deployment of industry changing solutions for major broadcasting/media networks around the world.

Abdullah is committed to stimulate the next generation of technology entrepreneurs at Lassonde and York, supporting BEST and providing seed funding to establish the Bergeron Entrepreneurs in Science & Technology (BEST) early stage venture program, where he also acts as a mentor.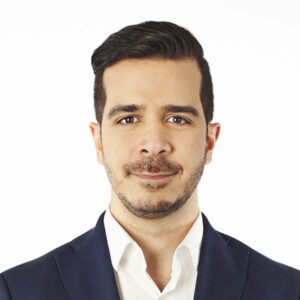 Narbe Alexandrian is the President of Canopy Rivers, the venture capital affiliate of Canopy Growth, and the largest cannabis VC fund in the world. Prior to joining Canopy Rivers, Narbe was a Venture Capitalist at OMERS Ventures, the largest and most prominent technology venture capital fund in Canada.

During his tenure, Narbe helped fundraise for two VC funds ($520M of capital), sourced and lead multiple debt/equity financings, and acted as a Board Observer for a number of portfolio companies. Prior to OMERS Ventures, Narbe was a Senior Strategy Manager in TELUS' Internet of Things (IoT) group where he helped launch operational go-to-market strategies to TELUS' executive leadership team. Prior to TELUS, he held roles at Firmex Inc., a leading virtual data room company based in Toronto, and Deloitte LLP, where he held roles in Financial Advisory and Consulting (fka Monitor Deloitte).

Narbe is currently a Sessional Instructor at the Schulich School of Business, teaching technology entrepreneurship and venture capital within the undergraduate and MBA programs to Lassonde and Schulich students. He holds a Bachelor of Business Administration degree from the Schulich School of Business at York University and is a Chartered Professional Accountant.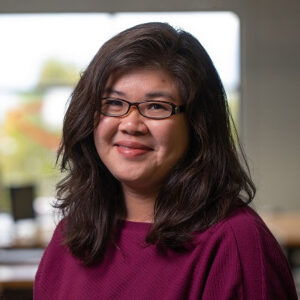 Karen is the President and Founder of KPM Power Inc, a customizable lithium battery solutions provider. She has nearly 20 years of experience with global supply chain management, design for manufacturing and validation, and vendor management.

Karen is an ardent supporter of the advancement and implementation of clean technologies and is committed to fuelling these initiatives to get to market. This commitment led Karen to co-found, in 2019, Rocketworx Labs, a coworking space and emerging incubator focused on hardware innovations in Science, Technology and Engineering.

Karen is also passionate about encouraging and empowering more women in STEM, and helping women realize their goals and fully reach their limitless potential.

Karen graduated from the University of Waterloo with a BASc degree in Mechanical Engineering. She is also a member of the Professional Engineers of Ontario and holds the P.Eng designation.