Create a better tomorrow
The Department of Civil Engineering at Lassonde provides programs that have a balance between fundamental concepts and practical, industry-relevant engineering education.
Our curriculum gives you the flexibility to choose the direction and focus of your studies with a wide range of technical electives in structural, geotechnical, transportation, water resources, sanitary and environmental engineering.
The program curriculum interweaves technical core courses with classes in project management, business management, entrepreneurship, leadership, law, public policy and more to deliver a truly multi-faceted engineering education for our students.
From soaring skyscrapers and breathtaking bridges to next-generation clean water technologies, earthquake-resilient buildings and innovative transportation systems – the scope and impact of Civil Engineering is unparalleled.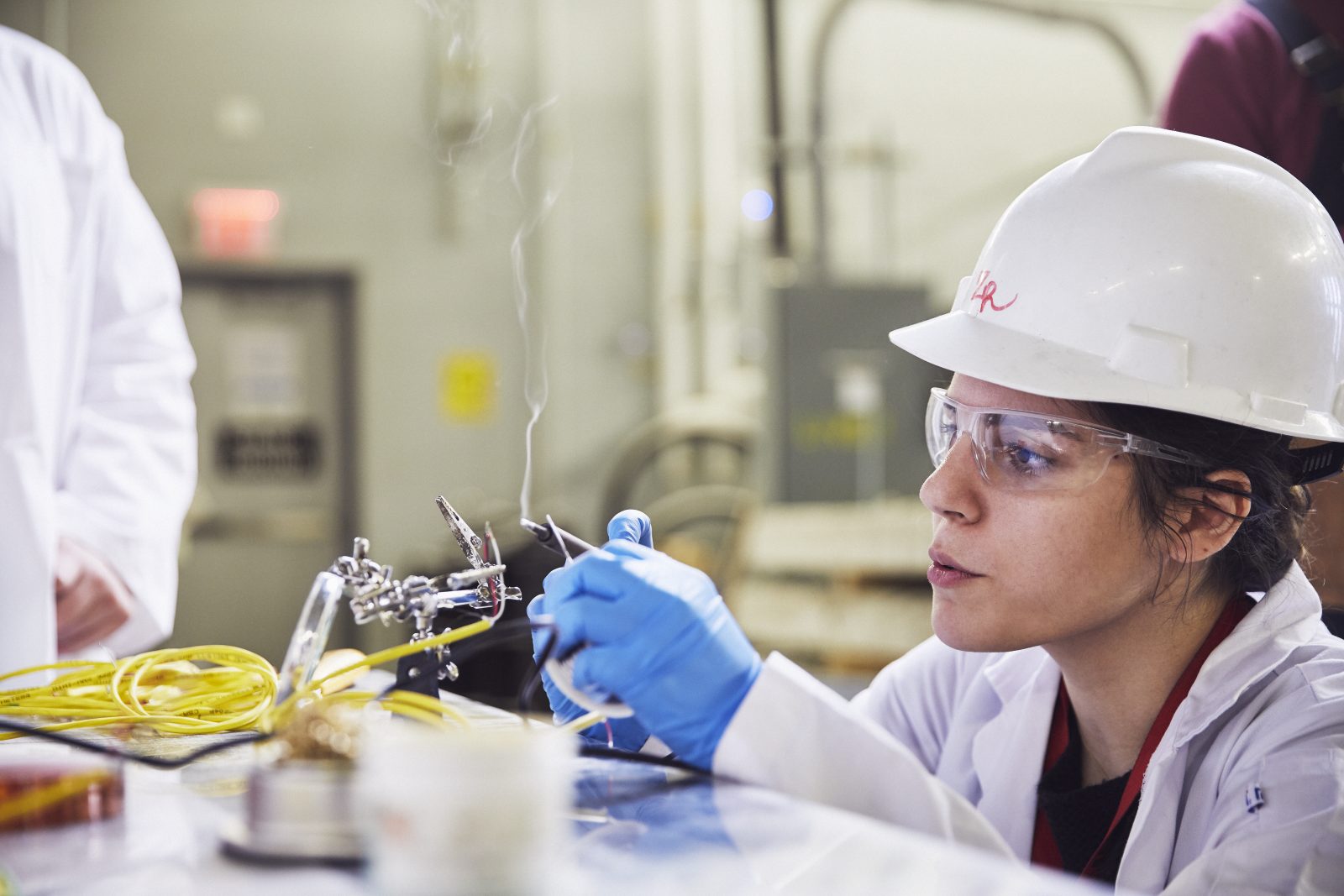 Opportunities
Open Faculty Positions
No positions currently available
Postdoctoral Positions
Open Graduate Student Positions
Josephine Morgenroth
MASc, P.Eng and PhD Candidate, Department of Civil Engineering
Josephine
"Becoming an engineer is the professional epitome of responsibility meets innovation. The weight of societal expectation is omniscient, but I get to be creative in my problem solving and forge new ground-breaking (pardon the pun) solutions. This is an exciting balance to strike as a professional because it brings together the technical skills we traditionally think of learning from textbooks and the so-called soft skills we can only learn from experience.
I was lucky to have lots of great engineer role models growing up, especially my dad. When I showed an interest in studying engineering, I was never cautioned not to pursue it just because it's a male-dominated field. In an increasingly interconnected world, it's a great time to be an engineer!
Everything is engineering – how can it not make a difference? There is always room for optimization, new designs and totally new solutions to the problems humankind faces. To me, 'engineer' and 'problem solver' are synonyms, and there will always be a need for us."