The Impact of Climate Change
While the debate on whether global warming is real or not goes on, there are clear indications of shifts in climatic patterns all over the world. Polar ice areas have now shrunk to unprecedented levels and we are now experiencing extreme precipitation and extreme drought events more frequently and this is taking a toll on civil infrastructure. Tornadoes, typhoons and hurricanes are getting more frequent and more powerful. Coastal structures, such as harbours, levees, etc, are increasingly being subjected to loads in excess of their design loads. Clearly, there is a need to assess the effect of extreme loading events on civil infrastructure.
Extreme Events Research

Another aspect of this research area of excellence is studying the response of structures subjected to more frequent seismic and wave loading (e.g. in case of a tsunami). One major effect of melting polar ice is the thawing of permafrost that surrounds the polar region, which is causing major serviceability issues in the northern communities. Given that most of new development in Canada's energy and resource sectors is taking place in these northern communities, it has become very important to study the behaviour of thawing permafrost and its effect on infrastructure, such as buildings, highways and railroads.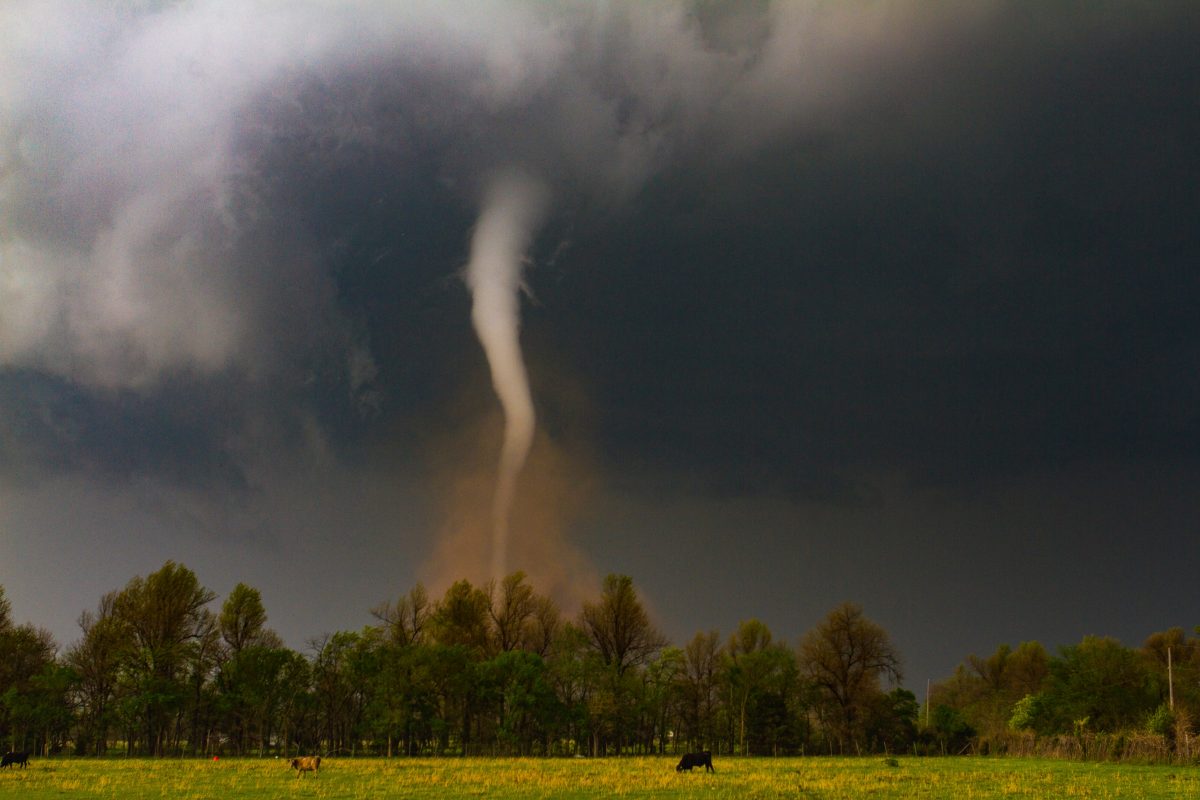 Research by Rashid Bashir
Effect of Climate Change on Geotechnical and Geo-Environmental Infrastructure

There is irrefutable scientific evidence that climate change is real. Global air and ocean temperatures are rising and are accompanied by widespread melting of snow and ice and rising sea levels. Average increase in temperature in Canada is double the global average. Of the many techniques that have been developed for climate change risk assessment, very few have resulted in effective risk mitigation strategies. This research program is focused on quantifying the effect of climate change and developing mitigation strategies for geotechnical design problems involving surface moisture and energy balance, such as: (a) fate and transport of contaminants in the subsurface; (b) analysis, design and performance of soil covers for waste applications; and, (c) behaviour of expansive soils and associated geotechnical design considerations. The goal of this research program is to enhance our understanding of the effect of various climatic variables on geotechnical design procedures and to develop mitigation strategies to address the issues related to climate change.

Learn More About Prof. Bashir

Effect of Climate Change on Embankment Stability

There is a general consensus in the scientific community that the threat of climate change is real and the climate change process will continue over the next century. For certain locations in Canada, the climate is expected to become more wet with an increase in the annual number of extreme precipitation events. Typically, in Ontario, soil slopes and embankments are composed of unsaturated soils where the strength of the slope is highly dependent on the quantity of moisture in the soil. Therefore, any increase in rainfall due to climate change will significantly alter the embankment stability. Failure of embankments along a transportation network can have large socio-economic impacts, and it is therefore imperative that we understand and quantify how climate change will affect embankment stability.

One of the Ministry of Transportation Ontario's (MTO) priority is sustaining infrastructure by investing in innovation that directly supports infrastructure sustainability. This research project is funded by MTO and directly contributes to this priority by assessing the effect of climate change on highway embankments. As part of this project, stability of embankments for different climate change scenarios at various locations across Ontario will be assessed. The stability assessments for future climate will be compared with those using historical climate data. Based on the findings of this study a risk register will be developed which will categorize the risk as High, Medium and Low based on a number of criteria including climate change information and probability and impact of failure. This project will result in development of an Embankment Stability Climate Change Information Management System (ESCCIM), which will assist in quantifying the effect of climate change on embankment stability.

References:

Pk S, Bashir R, Beddoe R. (2018). Effect of Climate Change on Soil Embankments. Environmental Geotechnics. DOI: 10.1680/jenge.18.00068
PK S, Bashir R, Beddoe R. (2018). Quantification of climate change impacts on road embankments in Ontario. Geo Edmonton 2018, the 71st Canadian Geotechnical Conference, Edmonton, Canada
Bashir R, Beddoe R, and PK S. (2017) Climate Change Effects on Stability of Embankments. Report submitted to Ministry of Transportation, ON. Highway Infrastructure and Innovation Funding Program (HIIFP) 2016

Learn More About Prof. Bashir