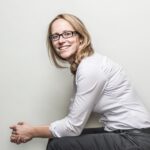 Ryley Beddoe
Assistant Professor, Department of Civil Engineering, Royal Military College of Canada
Dr. Ali is an experienced humanitarian aid worker and environmental engineering researcher focused on improving water safety and public health for displaced people in crisis zones. He has worked as a water and sanitation specialist and led operational research with Médecins Sans Frontières (MSF/Doctors Without Borders) and the UN Refugee Agency (UNHCR) in South Sudan, Pakistan, Jordan, Rwanda, and Uganda. Dr. Ali holds a PhD in environmental engineering from the University of Guelph, and he has taught at the University of California, Berkeley, where he completed a postdoctoral fellowship. Dr. Ali is currently Fellow in Global Health & Humanitarianism at the Dahdaleh Institute for Global Health Research where he leads the Safe Water Optimization Tool Project.
Dr. Beddoe is an Assistant Professor of Geotechnical Engineering in the Department of Civil Engineering at the Royal Military College of Canada.  Dr. Beddoe received her B.Sc. in Civil Engineering, as well as her B.Ed., M.Sc., and Ph.D. at Queen's University.  She was a teaching fellow at Queen's University for two years, as well as an Assistant Professor at York University (2014-2016) where she taught several Geotechnical and Civil Engineering undergraduate and graduate courses. Dr. Beddoe is a member of the Canadian Geotechnical Society, and in 2014 received the CGS Graduate Student award for best paper.
---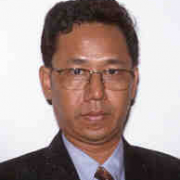 Myint Win Bo
President & CEO Bo & Associates Inc.
Adj: Professor in Geotechnical engineering
(Lakehead Uni., York University & Swinburne Uni. Of Technology)
(647) 243-2919
Professor Myint Win BO is a President / Chief Executive Officer of Bo & Associates Inc. Canada. He graduated with B.Sc (Geology) from the University of Rangoon and received Postgraduate Diploma in Hydrogeology from University College London, UK and MSc Degree from University of London, UK. He obtained his Ph.D in Civil Engineering (specialized in geotechnics) from the Nanyang Technological University, Singapore and obtained Executive Certificate of Management and Leadership from Massachusetts Institute of Technology, USA. He is a Fellow of the Geological Society, London, UK and a Fellow of Institution of Civil Engineer, UK. He is also a professional engineer, professional geoscientist, International Professional Engineer (UK), Chartered Geologist, Chartered Scientist, Chartered Engineer, Chartered Environmentalist, Chartered Manager, European Geologist and European Engineer. Dr Bo has been serving many professional societies in both national and international levels. Dr Bo has been working in four continents around the world such as North America, Europe, The Far East and Pacific. Dr Bo is an experience practicing engineer as well as educator and he has been giving so far 33  special/Keynote lectures and workshops in the international conferences, tertiary institutions and professional associations. Dr Bo is also an Adjunct Professor in York University and Lakehead University, Canada as well as Adjunct Professor in Swinburne University of Technology in Australia. He has published Four Textbooks, Five book chapters, 190 over technical papers in International Journals and conferences. Dr Bo is an Editor for Environmental Geotechnics Journal and Geotechnical Research journal published by Institution of Engineers, UK, Editor for American Journal of Materials Science published by Scientific and Academic Publishing, Chinese Journal of Engineering published by Hindawi Publishing. His works were cited by more than 1900 times in the referred journals and proceedings. Dr Bo is a winner of more than $ one million research grants and winner of many awards for personal achievements as well as designing many award winning projects around the world.
Dr. Cao received his B.Eng. (Hydrogeology and Engineering Geology), Hefei University of Technology, China, 1985 and his M. Eng. (Hydrogeology and Engineering Geology), Tongji University, Shanghai, China, 1990 and in 1998 Dr. Cao went on to complete his Ph.D. (Geotechnical), Nanyang Technological University, Singapore.
During the past twenty years as a practising geotechnical engineer and twelve years as a geotechnical researcher, Dr. Cao has participated in geology, geotechnical and hydrogeological studies and designs for a wide variety of projects. These projects included:
Watermains, feedermains, forcemains and sewers
Buildings, well houses and water treatment plants, marine structures and dams
Land reclamation and ground improvement, waste disposal sites
Highway, railroad and road bridges, roadways and highways
Rock and soil tunnels, slopes and retaining walls
Typically, projects included planning geology, geotechnical and hydrogeological investigations, evaluation of field and laboratory test data and file monitoring results, development of geotechnical parameters, preparation of geotechnical /hydrogeological reports, numerical modelling and analysis, design of geotechnical structures, tunnelling, foundations and pavements, and application for permit to take water.
---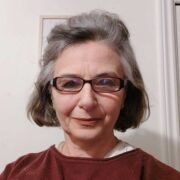 Katerina Papoulia is a graduate of the National Technical University of Athens, Greece (Diploma, Civil Engineering, 1979), the University of Southampton, England (M.Sc., Structural Engineering, 1982) and the University of California, Berkeley ( M.A., Mathematics and Ph.D., Engineering, both in 1992). Her research focuses on the study and computational modeling of material failure, in particular large deformation, damage and fracture of polymeric or glassy materials and of polymer-based composites. The work includes the development of physically based models and robust numerical algorithms with emphasis on convergence of finite element solutions. Her study of failure spans different length scales in an attempt to understand and model the relevant physics. Homogenized models are obtained by statistical simulation of digitized material samples. The latter method is being applied to woven aerospace composites and to a fiber-reinforced "smart" material whose electrical conductivity properties allow it to act as a sensor of failure and deformation.
Her research has been funded by the European Commission, the U.S. National Science Foundation (NSF), the Natural Science and Engineering Research Council (NSERC) of Canada, Cornell University, and NASA. She is the recipient of a NSF Early Career award. She joined the Waterloo faculty in September 2006 after appointments at Cornell University (1999 – 2006), the Institute of Engineering Seismology and Earthquake Engineering, Thessaloniki, Greece (1996 – 1999) and the MacNeal-Schwendler Corporation (1991 – 1996). Previously she held positions in private industry and government, including term appointments at Lawrence Berkeley and Argonne National Laboratories. She is a member of the American Society of Civil Engineers (ASCE) Properties of Materials Committee, the American Society of Mechanical Engineers (ASME) Committee on Constitutive Equations, the Association for Computational Mechanics, the International Society of Rheology, and the Technical Chamber of Greece. She has taught courses on continuum mechanics, structural mechanics, finite elements, and computational mathematics at the undergraduate and graduate levels at Cornell University and at the University of Waterloo.
Research interests:
Computational mechanics of material failure
Large deformation mechanics
Bone, concrete, fiber-reinforced composites
Self sensing materials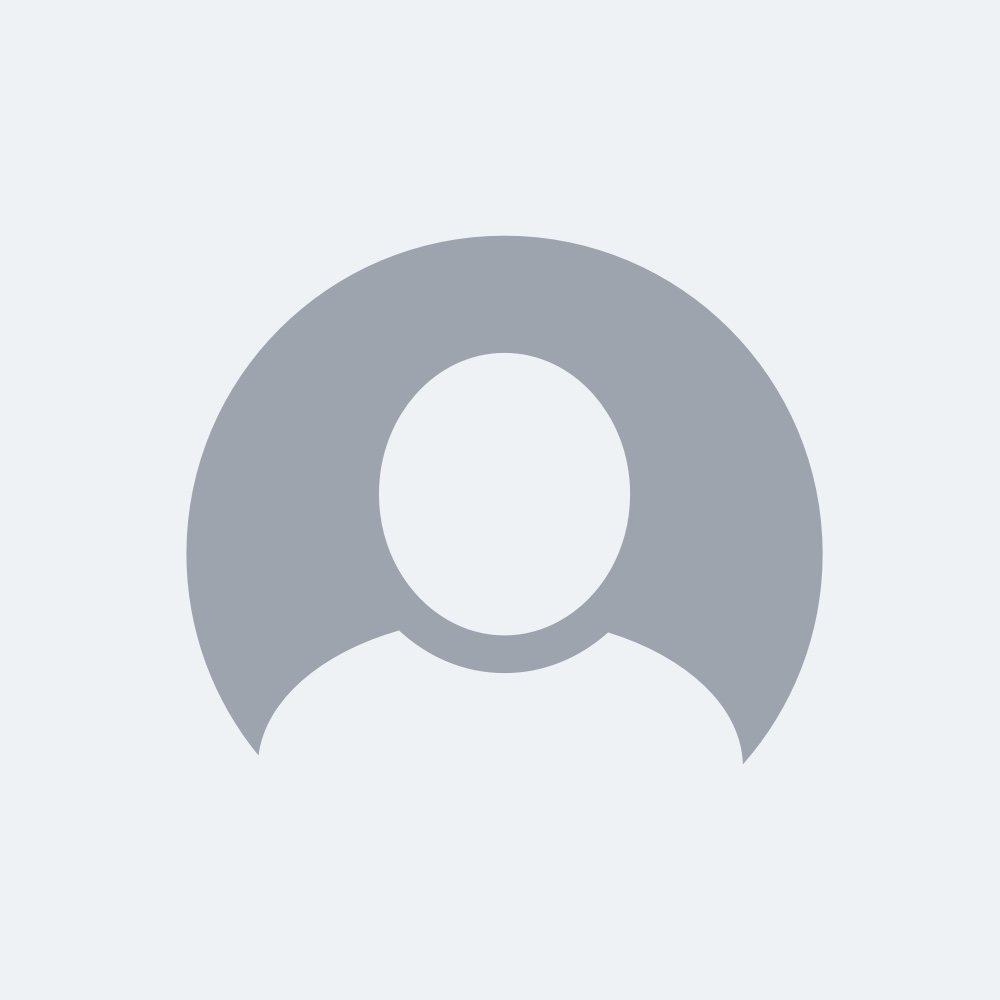 Christopher Mark Szalwinski
Professor Christopher Mark Szalwinski, Ph.D. (Cantab), P.Eng.
Chris received his B.Eng. (Civil Engineering) from Carleton University, his M.A.Sc. (Structural Engineering) from the University of Toronto, and his Ph.D. (Geotechnical Engineering) from Cambridge University. He is a member of Professional Engineers Ontario, the Canadian Geotechnical Society and the Programming Languages, Environments and Software System Interfaces Sub-Committee of the Standards Council of Canada.
Chris is a Professor of Software Development at the School of Information and Communications Technology of Seneca College, Toronto. He leads its programming curricula in the Bachelor of Applied Technology Degree and Computer Programming and Analysis Diploma Programs. His textbooks cover the C and C++ programming languages. His student-centered learning websites include these languages and parallel programming for CPU and GPU computer hardware.
Chris has maintained a long-standing research interest in Theoretical Soil Mechanics. His research is in constitutive relations for continuum mechanics at the intersection of poro-elasticity, elasto-plasticity, and Critical State Soil Mechanics.
In the early part of his professional career, Chris served as a research associate developing applications software for civil, structural and mechanical engineering consultants in Toronto, Boston and Crowthorne UK. He taught graduate courses on the Finite Element Method at Cambridge University and the Institute of Fundamental Technological Research of the Polish Academy of Sciences. Clients included M.S. Yolles & Partners (now Halcrow Yolles) and the Department of Transport and Road Research, UK.
---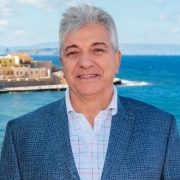 Ioannis Tsanis
tsanis@hydromech.gr
Dr. Tsanis is a Professor Emeritus in the Department of Civil Engineering at McMaster University, a Full Professor in the School of Environmental Engineering at the Technical University of Crete (TUC), a Director of the Water Resources Management and Coastal Engineering Laboratory at TUC, and an Associate Fellow Member of Climate Service Center Germany (GERICS). He has published with his research group over 300 scientific journal and conference papers/posters, technical reports, books and book chapters and has participated as coordinator or partner in more than sixty (60) research projects.   The thematic areas include hydroinformatics, integrated water resources management and coastal areas, hydraulic/hydrologic modeling, forecasting of hydrometeorological extremes (floods and droughts) and the impact of climate change on extreme events, ecosystem tipping points, agriculture, tourism and energy.
A graduate of Aristotle University of Thessaloniki, Greece (Dipl. Civ. Eng.) and University of Toronto (M.A.Sc. and Ph.D., Civil Engineering), Dr. Tsanis received a Visiting Fellowship and worked as a NSERC Visiting Fellow in the National Water Research Institute (NWRI) in Burlington, Ontario. He also received a University Research Fellowship and worked as a University Research Fellow and Professor in the Department of Civil Engineering at McMaster University. He supervised several Masters and Ph.D. students and Postdocs many of whom are now faculty members. He delivered many invited lectures and keynote addresses around the world on the subject of climate change and its impact on water resources and extremes in Europe and Canada. He is also a member of expert international panels and proposal evaluation teams in the European Community (EU) in areas of water resources, ICT, climate change and extreme events.  He is an Associate Editor of the Journal of Hydrology and the Climate Services Journal, and a Member of many international research organizations.  During the last 10 years he was involved as a partner and/or coordinator in EU funded FP6 and FP7 projects, European Space Agency (ESA) and bilateral cooperation projects (Greece& USA/Canada, Cyprus) and a European Economic Area (EEA) grant.  Dr. Tsanis is currently participating in three EU funded projects (IMPREX-H2020, SOILCARE-H2020 and RECARE-FP7) and one NSERC Discovery Grant on the impact of climate change on hydrological extremes.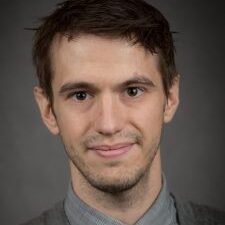 Ian Molnar
Lecturer in Hydrogeology (equivalent to Asst. Prof),
The School of Geosciences, University of Edinburgh
---
---
---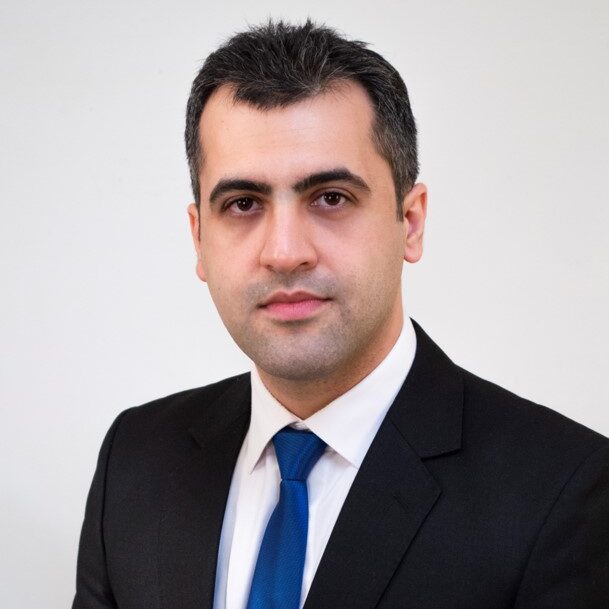 Mohammad earned his PhD from University of Alberta in the area of pavement instrumentation, non-destructive testing and structural health monitoring. He joined the Construction Research Centre at National Research Council (NRC) Canada in 2018. His primary research interests include climate change impacts on pavement systems, pavement mechanics and sustainable asphalt technologies.
---
Dr. Ali Ghassemi received his M.Sc. and Ph.D. degrees in Geotechnical Engineering from Sharif University of Technology in 2004 and 2011, respectively. Dr. Ghassemi worked as Assistant Professor in Civil Engineering Department of Qazvin Islamic Azad University in Iran from 2011 to 2018. He joined the York University in 2019 as a Research Associate in the Civil Engineering Department of Lassonde School of Engineering after spending four months' sabbatical at University of Toronto.
During the past decade, Dr. Ghassemi has taught graduate and undergraduate courses in various areas of geotechnical engineering. Dr. Ghassemi has also supervised graduate students, served on student supervisory committees, and served as an external examiner for several theses. He has also refereed for many international journals such as Journal of Petroleum Science and Engineering, Geotechnical Testing Journal, Soil Dynamics and Earthquake Engineering and Proceeding of the ICE-Ground Improvement.
He has more than 15 years of research experience in the areas of computational geomechanics, with focus on numerical simulation of hydro-mechanical processes by different numerical techniques. In this regard, Dr. Ghassemi contributed to extension/development of several academic computer codes for numerical simulation purposes based on numerical methods such as Discrete Element Methods, Lattice Boltzmann Methods and Finite Element Methods. His ongoing research at York university focused on quantifying the effect of climate change on embankment slopes using multi-disciplinary geo-hydrological models and unsaturated soil mechanics framework.
Dr. Ghassemi is a registered professional engineer (P.Eng.) in Ontario. He has considerable industry experience in the field of geotechnical and marine structure engineering. In last two decades, he has been engaged in various projects as a design engineer, senior geotechnical engineer and engineering manager. His industry experience includes but not limited to geotechnical investigation programs, foundation design, ground improvement processes, deep excavation techniques and design of quay walls. Dr. Ali Ghassemi is currently a senior geotechnical engineer with GHD. 
Publications:
Google Scholar