Build the future
Mechanical Engineering is one of the oldest and broadest engineering disciplines and considered as a cornerstone for any Engineering Faculty. In modern world, Mechanical engineering is a multidimensional discipline involved in, but not limited to, exploring new sources of renewable energy, improving the energy efficiency of mechanical systems, developing new tools for medical diagnostics and treatments, and devising ways to create a cleaner and healthier environment.
Our Mechanical Engineering program offers students a diverse curriculum that combines the traditional class with the industry-relevant learning. Students are not only learning the key knowledge base but also are gaining the technical acumen with business and entrepreneurialism, public policy, law, communication, project management and leadership. This non-traditional way of teaching Mechanical Engineering will prepare students for very versatile career options and develop their potentials to positively impact the society.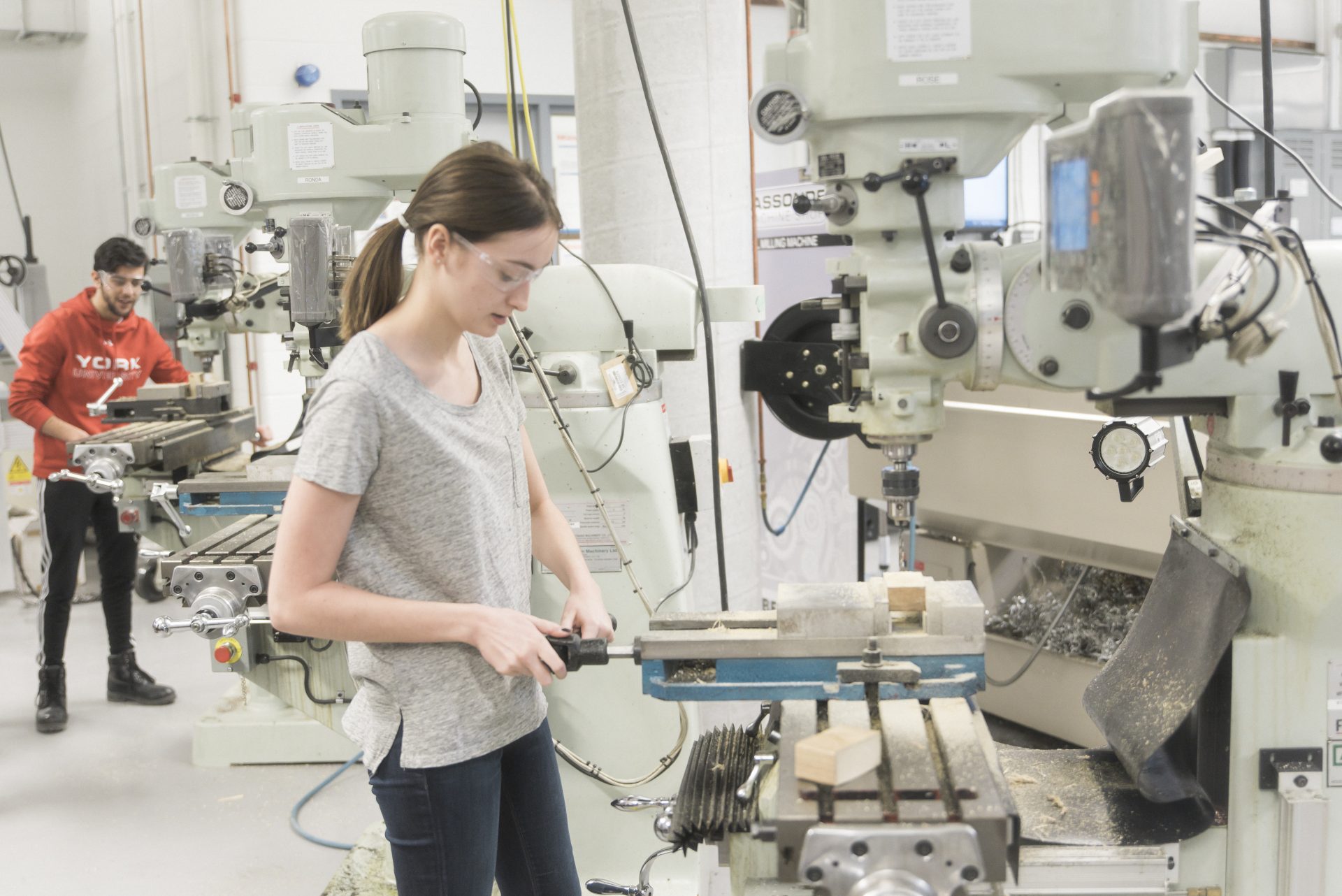 Headlines
Aref Soltani Tehrani, the MSc student of Prof. Rezvi was awarded the Innovation York Commercialization Fellowship for his project" "Environmentally-Friendly Fast Fabricated RFID Tags using Reduced Graphene Oxide"
A paper co-authored by Prof Alidad Amirfazli has been designated as a highly cited paper in 2021. The paper discusses the past, present and future applications of silicone materials as a coating for combating surface icing. Read the paper: https://bit.ly/3KfxUey
Daphene Solis
PhD candidate, Mechanical Engineering Department
"I always have been passionate about mechanics, knowing how things work and are produced has kept my attention since I was a kid. When I thought about a future career, becoming an engineer felt natural – it was me following my passion.
In a world so moved by technologies and systems, engineering is an agent of improvement that allows us to come up with creative solutions to challenges.
My PhD research is focused on tissue engineering in the artificial production of biological substitutes that restore, maintain or improve tissue function. This area has a huge impact on society since its results can directly impact people's lives, including reducing transplant waiting lists and improving people's quality of life."