---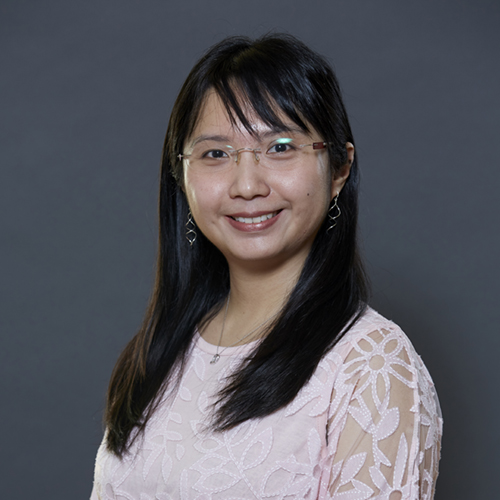 Jennifer Tsai
Sessional Assistant Professor, Teaching Stream
Department:
Earth & Space Science & Engineering
Bio
Jennifer Tsai joins Lassonde as a sessional assistant professor in the Department of Earth & Space Science & Engineering. Dr. Tsai is trained in Aerospace and Mechanical Engineering. She holds a PhD in Mechanical Engineering from McMaster University, an MSc in Aerospace Engineering from the University of Washington and a BSc in Aerospace Engineering from National Cheng Kung University, Taiwan. Her research background includes waterjet dissector design, emission of pulsed combustion and elastomeric material design. She also has intensive experience in computational fluid dynamics and material modeling as well as machine learning. She has several years of industrial experience as a computational analysis engineer working on thermal solutions for desktop computers, TVs and data centres, the aerodynamic performance of automobiles and their HVAC system, the performance of impellers in incubators, and contaminant predictions through machine learning. She performed numerical analysis to assist product design in the development stage. She also assisted related experiments, such as in-house thermal measurements and wind tunnel tests. Dr. Tsai has a passion for engineering education and received several certificates including Teaching and Learning Scholar and Foundations Certificates of Completion and Instructional Skills Workshop (ISW) Certificates. Her current research interests include fluid-structure interactions, micro aerial vehicles under harsh environments, energy harvesting and open educational resources.
Research Interests
Fluid-Structure interactions
Micro aerial vehicles under harsh environments
Energy harvesting
Engineering education
Open educational resources
Selected Publications
S. Asgari, H. Moazamigoodarzi, P. J. Tsai, S. Pal, R. Zheng, G. Badawy, and I. K. Puri, "Hybrid Surrogate Model for Online Temperature and Pressure Predictions in Data Centers", Future Generation Computer Systems, 114, 531-547, 2021.
H. Moazamigoodarzi, R. Gupta, S. Pal, P. J. Tsai, S. Ghosh, and I. K. Puri, "Modeling Temperature Distribution and Power Consumption in IT Server Enclosures with Row-Based Cooling Architectures", Applied Energy, 261, 114355, 2020.
M. Jafarizadeh, P. J. Tsai, and R. Zheng, "Thermal Piloting: A Novel Approach for Sensor Localization in Data Center Monitoring", IEEE International Conference on Distributed Computing in Sensor System, 2019.
H. Moazamigoodarzi, P. J. Tsai, S. Pal, S. Ghosh, and I. K. Puri, "Influence of Colling Architecture on Data Center Power Consumption", Energy, 183, 525-535, 2019.
P. J. Tsai, S. Pal, S. Ghosh, I. K. Puri, "Tailoring anisotropic thermal conductivity by varying filler particle organization in nickel-polydimethylsiloxane composites", Journal of Composite Materials, 53(18), 2569-2577, 2019.
P. J. Tsai, S. Nayak, S. Ghosh, and I. K. Puri, "Influence of particle arrangement on the permittivity of an elastomeric composite", AIP Advances, 7(1), 015003, 2017.
P. J. Tsai, S. Ghosh, P. Wu, and I. K. Puri, "Tailoring Material Stiffness by Filler Particle Organization", ACS Applied Materials & Interfaces, 8(41), 27449–27453, 2016.
P. J. Tsai, H. Hsien, C. Yang, L. Tseng, J. Yang, "Backlight module", Taiwan Patent M425294, issued March 21, 2012.
M. Fregeau, P. Tsai, and J.C. Hermanson, "CO/NO Emissions of Strongly-Pulsed Turbulent Nonpremixed Flames", 44th AIAA Aerospace Sciences Meeting and Exhibit, 2006-809, 2006.