Lock in Your Passion
As you probably know, our Engineering programs have a common foundation first-year where you will build the core skills of an engineer while sampling the variety of disciplines we offer.  However, you can secure your spot in your preferred Engineering program before you have to accept your offer of admission.
Spots in each program will be awarded based on your academic profile and your Boost co-application. That way you'll know if you have a space reserved for you in your program of choice for your 2nd year.
If you change your mind about your program during your first year, or if you aren't sure now which Engineering program you are most interested in – that's perfectly ok and common – we guarantee that there will be spaces in each program to choose after 1st year.  You can apply to change programs for your 2nd year. These spaces are allocated based on your performance in your first year.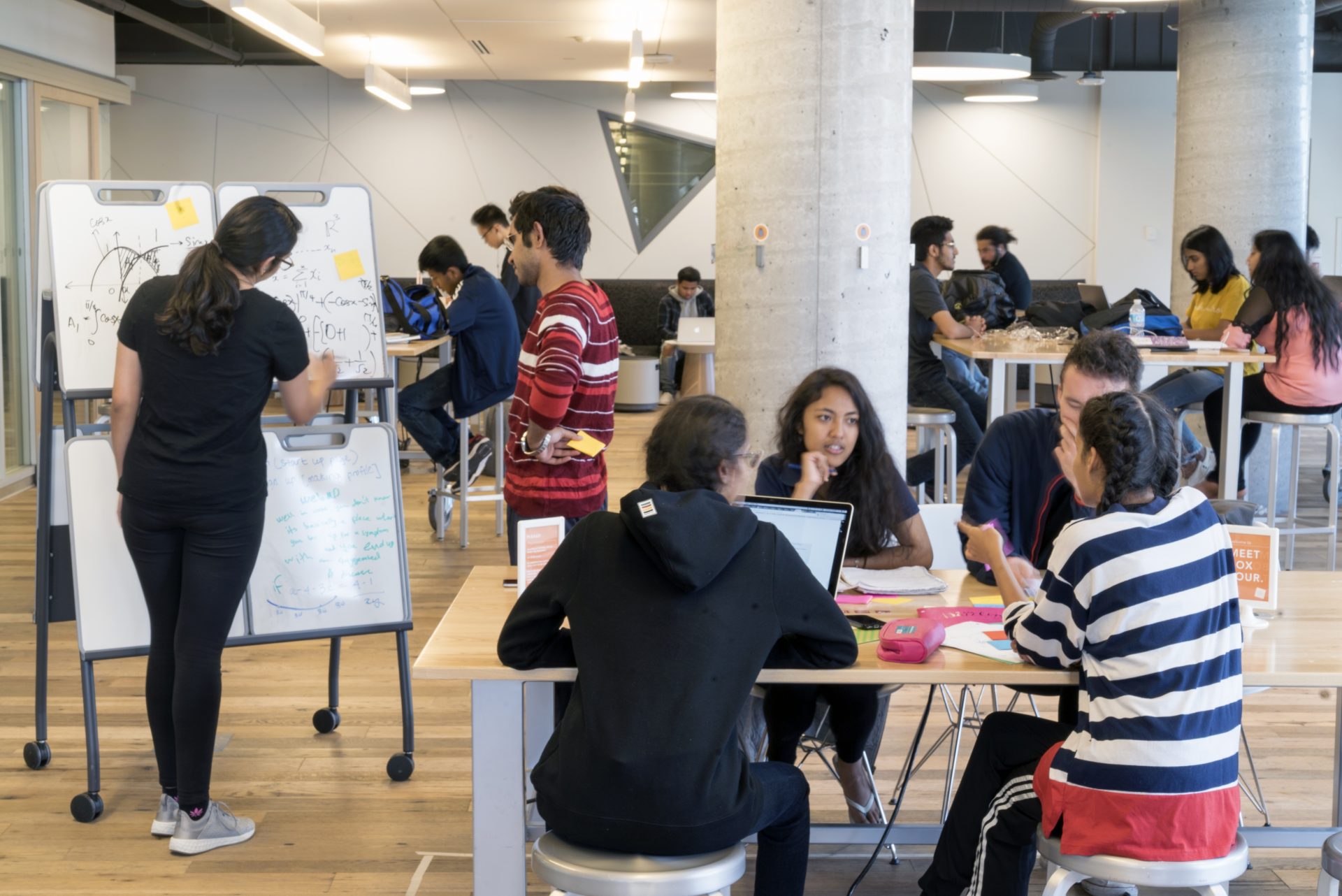 Here's what you'll need to do to lock in your engineering program
Date to apply to Engineering to be eligible for early consideration for an Engineering Program Guarantee.

Fall: March 21, 2022
Winter: November 1, 2022

As we get your grades, we'll be sending out admission offers to Engineering.

Fall: Beginning March 2021
Winter: Beginning September 2021
Date to complete Boost for early Engineering Program Guarantee consideration.

The Engineering Program Choices and optional Digital Interview components of Boost need to be submitted by 11:59pm EDT on the deadline.

Fall: April 17, 2022
Winter: November 15, 2022
Your Engineering Achievement Score which combines your academic profile with your Boost score, will be used to determine program guarantee offers.

Fall: Beginning in late-April
Deadline to accept your offer of admission to Engineering.

Fall: June 1, 2022
Winter: TBA
Deadline to lock-in your Engineering program choice in your Boost co-app.

Fall: June 1, 2022
Deadline to schedule a New Student Enrolment session in MyFile.

Note – you can schedule your New Student Enrolment as soon as you receive an offer of admission.

Fall: June 1, 2022
Deadline to attend New Student Enrolment.

Note – enrolment sessions begin in mid May.

Fall: July 27, 2022
Deadline to declare your Engineering major.

The Engineering Declaration form will be available in Winter 2023.