---
38 Lassonde faculty members involved in first-of-kind research initiative funded through the Canada First Research Excellence Fund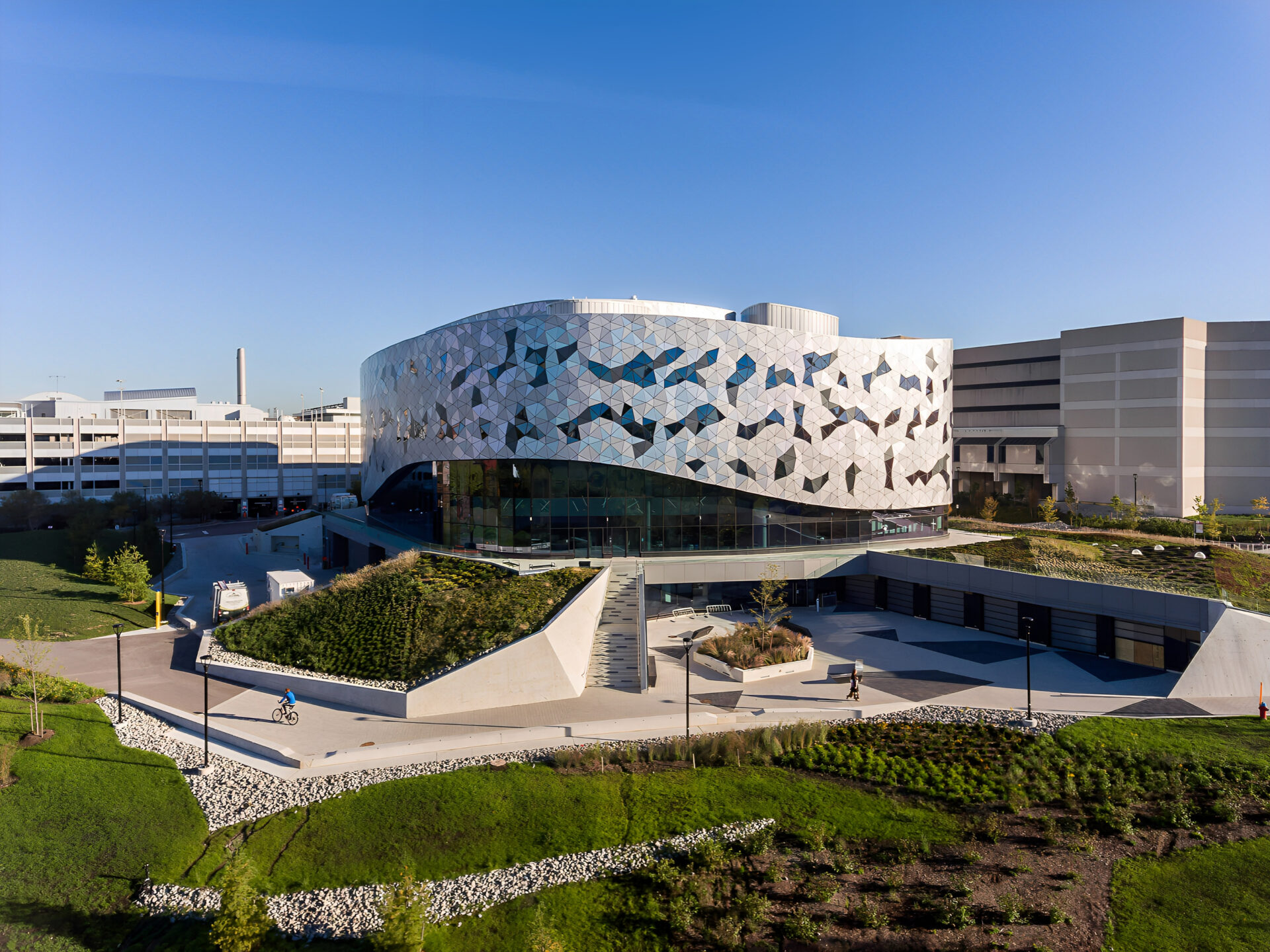 This article includes some excerpts from a story originally published in YFile.
---
York University's Lassonde School of Engineering is playing a big role in the recently announced interdisciplinary research initiative called Connected Minds: Neural and Machine Systems for a Healthy, Just Society.
Connected Minds is a pioneering initiative that explores the creation of innovative technologies and the role they will play in new social collectives composed of both human and artificial agents. Central to this effort will be understanding the ethical implications of these technologies and their impact on society to maximize benefits while mitigating risks. Together with Queen's University, the cross-disciplinary work is backed by $105.7M in federal funding.
Led by York, 38 faculty members from Lassonde's four departments will be involved in this groundbreaking project. This includes core Connected Minds Leadership Team members Professors James Elder and Robert Allison from the School's Electrical Engineering & Computer Science department.
"Connected Minds is a testament to York's interdisciplinary DNA," says Professor Elder. "This project is only possible through the deep integration of talented researchers across disciplines, including multiple branches of engineering." York's previous CFREF award, Vision: Science to Applications (VISTA), united researchers in biological vision with Lassonde researchers studying computer vision, virtual reality and robotics. Connected Minds builds on this foundation to consider a much broader range of AI technologies being explored by researchers in York's new Centre for AI & Society (CAIS).
"Lassonde plays a leading role in CAIS, serving as Sponsoring Faculty and contributing roughly half of the Centre's faculty investigators," continues Professor Elder. "Also critical to both CAIS and Connected Minds is the integration of York's deep research capacity in social science, law, business, the arts and design to understand the societal impacts of these technologies."
"At Lassonde, interdisciplinary partnerships, like the Connected Minds project, are key to the School's growth and success," says Jane Goodyer, Dean of Lassonde School of Engineering. "With the challenges ahead requiring increasingly complex solutions, combining the perspectives gained from a variety of disciplines and diverse experiences is the foundation of Lassonde's Strategic Academic Plan."
Some of the program's proposed projects include explorations into more accessible and sustainable urban mobility, a more inclusive metaverse, virtual reality and community organizing, robot and neuro technologies for healthy aging, Indigenous data sovereignty, and how human brain function changes when people interact with AI versus each other.  Interdisciplinary research, including AI applications, is a priority for the School.
Each Lassonde department is represented among the 38 faculty, of whom 21% are women and 13% are early-career researchers. Collectively they bring a wide range of engineering and natural science expertise to the project, including in the areas of computer vision, software engineering, AI and machine learning, bioengineering, geomatics, graph signal processing, telecommunications, power grid systems, robotics, microfabrication, data modeling, risk assessment.
In addition to supporting interdisciplinary teams conducting research on promoting a healthy, resilient, and just techno-social collective, Connected Minds will fund 35 strategic faculty hires, partner-focused seed, team, and prototyping grants, knowledge mobilization and commercialization activities, and an ambitious multi-institutional micro-credential training program with 385 trainees and cross-sector stakeholders. All activities will require interdisciplinary participation, and projects that benefit Indigenous and other equity-deserving groups will be prioritized.
"Connected Minds builds on York's tradition of interdisciplinary research as showcased by world-class research at centres such as the Centre for Vision Research and the highly successful VISTA program," says Professor Allison. "The three themes of Connected Minds revolve around the complex, multi-faceted interaction of technology and society that is a key focus of research at Lassonde. These transformative resources will enable new multidisciplinary teams to take a holistic, systems approach to innovation from basic discovery to responsible, ethical and effective integration of technology in our complex modern world."
The total value of the Connected Minds projects is $318.4 million with the remaining funds, including in-kind contributions, being contributed largely by multi-sector partners, municipal governments, and collaborating institutions. The ground-breaking Connected Minds research initiative is the largest single federal grant in the University's history.