---
Bergeron Centre featured in Buildings That Work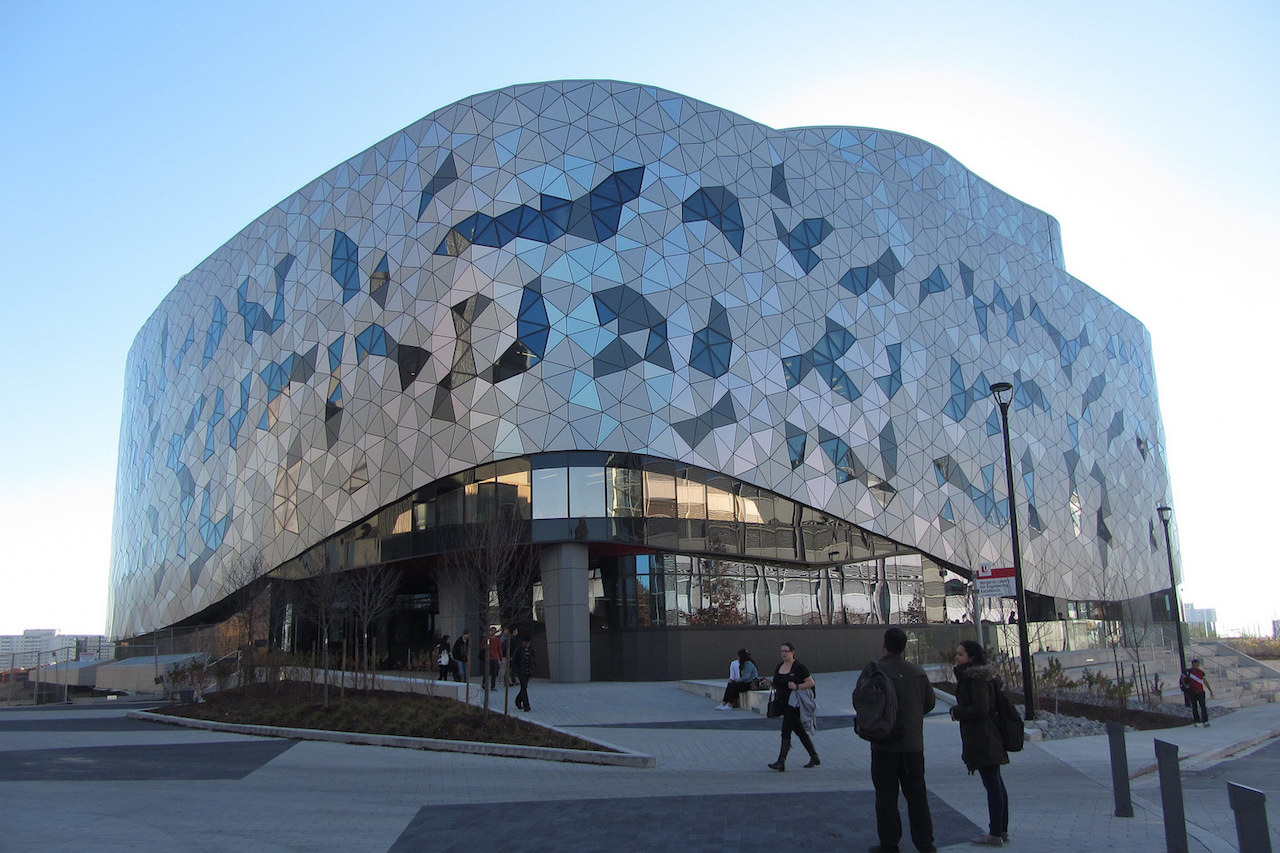 The Bergeron Centre for Engineering Excellence, the new home of Lassonde School of Engineering, has been featured in Buildings That Work. The feature article offers an extensive overview of the Bergeron's design principles, the architects' vision and impact on the York campus.
The technical and design details of Lassonde's new home reflect the vision of the School to be a hub for Renaissance Engineers who collaborate and inspire one another without boundaries. The article includes a variety of images of the interior and exterior of "The Cloud."
Interviews with York University Executives, students and ZAS Architects + Interiors reveal the design process and the successful completion of the Bergeron Centre.
"The Bergeron Centre reflects York University's aspiration to provide facilities that make an impact on a grand scale – bold architecture, smart classrooms, and dynamic community spaces," said President and Vice-Chancellor of York University Mamdouh Shoukri.
The feature includes perspectives from a number of voices: Lassonde Founding Dean Janusz Kozinski and Lassonde students Tetiana Sitiugina and Cameron Boyce.