---
Bergeron Centre team receives two CanBIM awards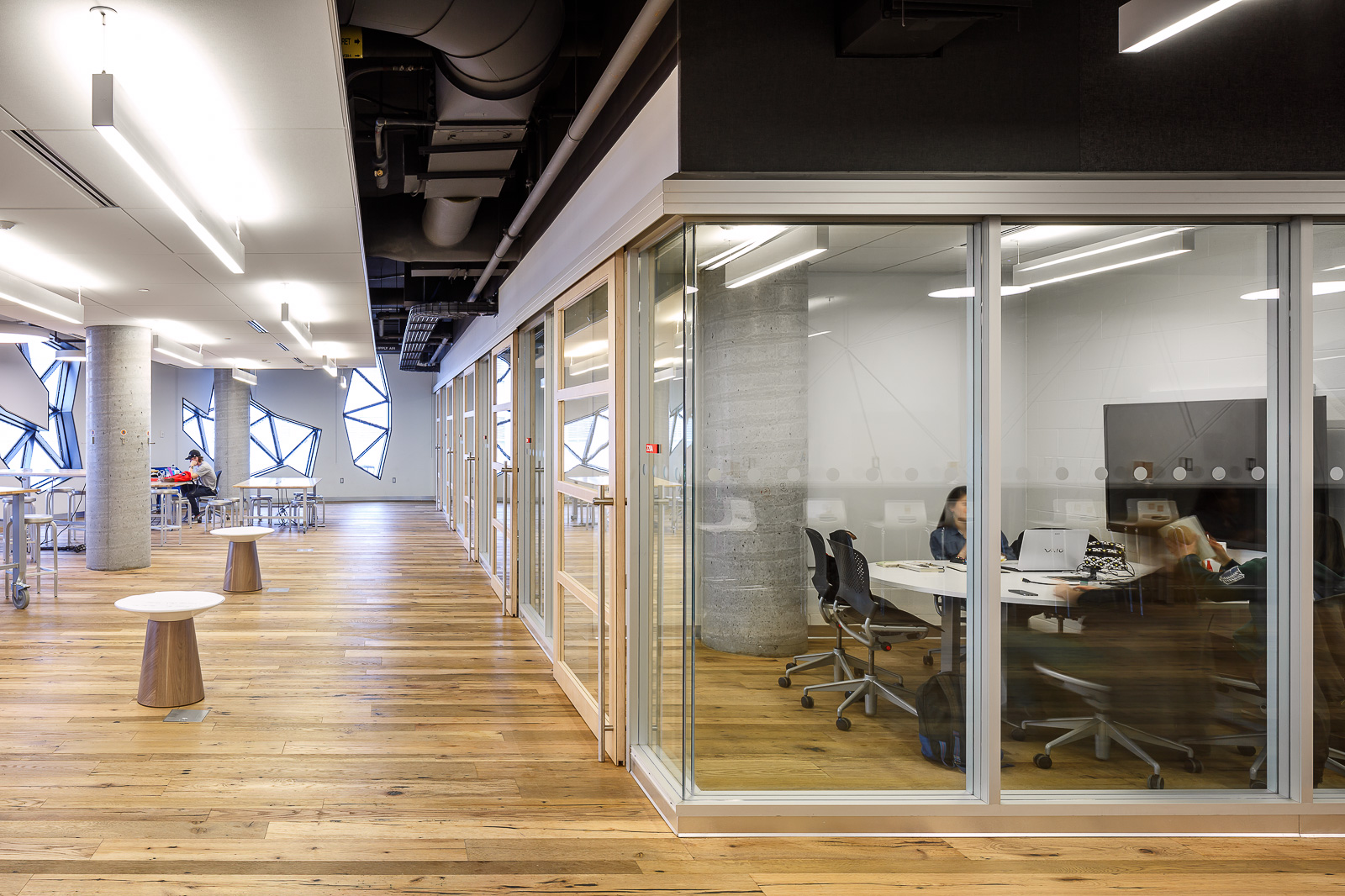 The Bergeron Centre for Engineering Excellence is the recipient of the BIM (Builiding Information Modeling) Council awards for excellence in the application of leading-edge Building Information Modelling Technology in the design and construction of the building.
Awarded at a gala held on October 5 at the Metro Toronto Convention Centre, the Bergeron Centre team received the CanBIM Owners Award and theCanBIM Best in BIM Award.
Receiving the awards was Paul Stevens from ZAS Architects, who performed the design in BIM, Mark Platt from Laing O'Rourke, Construction Management, Irina Arsene, York's Construction Project Manager and Patrick Saavedra, York's University Architect.
This national award recognizes the Bergeron Centre and the team behind it as leaders in the field of Building Information Modeling through the successful implementation of BIM in all phases of this project, from design to full completion of construction. 
Bergeron Centre also won the CanBIM Best in BIM Award, a prestigious award that recognized the world-class accomplishments in modelling, management and construction of the new home of the Lassonde School of Engineering.