---
BEST startup graduates LaunchYU program, win award
---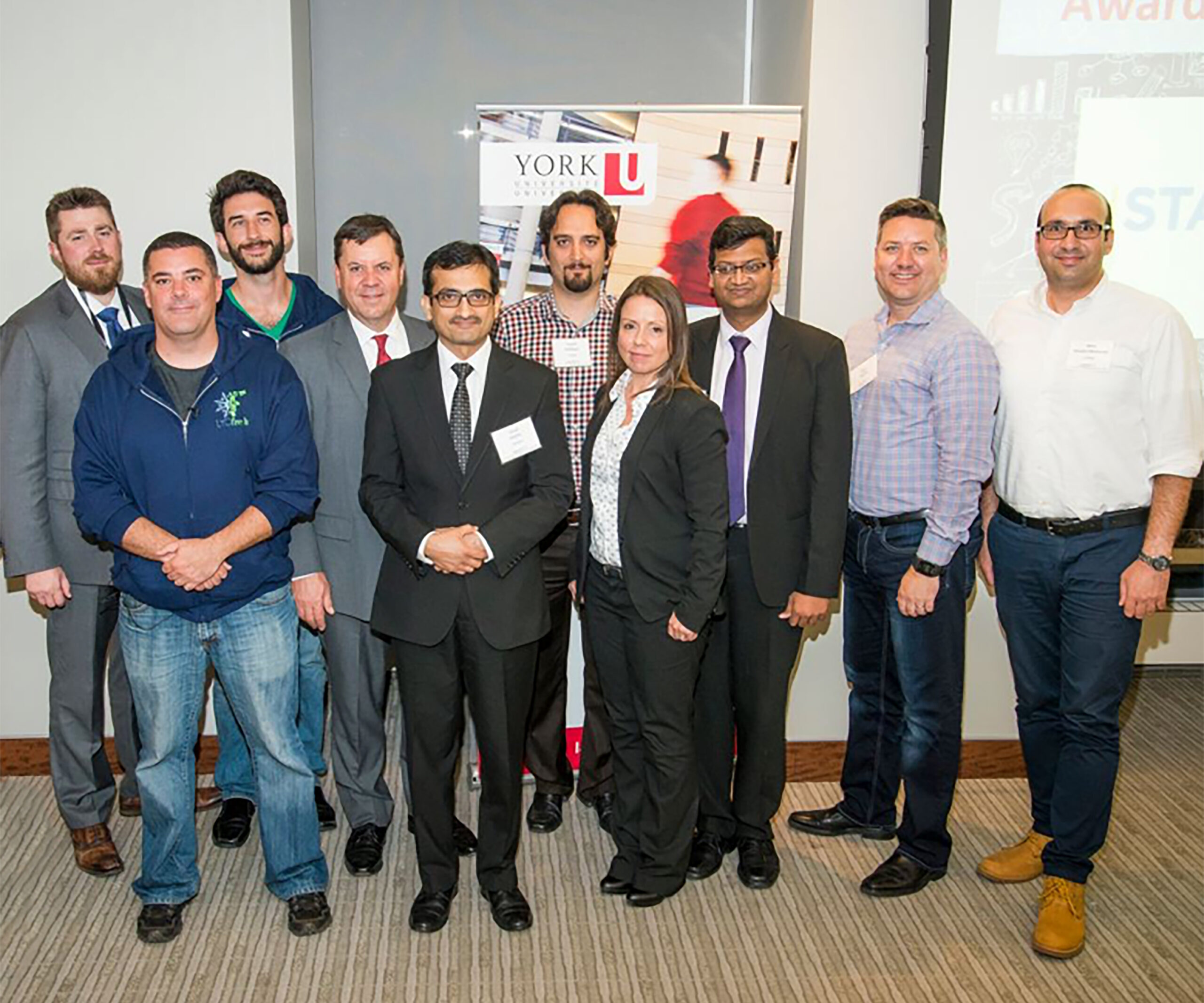 Lyofresh Technologies participated in Innovation York's LaunchYU AccelerateUP business accelerator program, where over four months and 24 workshop sessions the company benefited from training, mentorship and resources to accelerate the development of a sustainable and profitable food processing technology business while supporting its long-term mission to end hunger, achieve food security and create a sustainable food system.
The culmination of this program was the Graduation Day pitch and networking event hosted by Aird & Berlis LLP on September 19, where Lyofresh Technologies pitched the business to investors, mentors and university officials. Attendees of the event were welcomed by York University President and Vice-Chancellor, Rhonda Lenton; Vice-President of Research and Innovation, Robert Haché; and Innovation York Director, Sarah Howe. Lyofresh Technologies was one of the three selected ventures by Innovation York to receive a $5,000 cash award, receive ongoing mentorship and compete for the newly created $25,000 Aird & Berlis StartupSource Market Entry Award.
As a student-run startup, the team is comprised of York University students, faculty and staff. The company actively connects with all entrepreneurial resources within York University's ecosystem and is currently also supported by the Lassonde School of Engineering, operating in the Bergeron Entrepreneurs in Science and Technology (BEST) Lab and the IP Osgoode Innovation Clinic.
"As Lyofresh Technologies continues development and commercialization of its innovative freeze drying technology, we look forward to continuing to work with Innovation York, York University, Aird & Berlis LLP as well as a wide range of partners including the United Nations Food and Agriculture's (FAO) and Save Food Initiative to rise to the Zero Hunger Challenge of a world where no one goes hungry and food is no longer wasted" —Nicholas Steele, Co-Founder & CEO, Lyofresh Technologies, info@lyofresh.com