---
Beyond the Classroom – Creativity through Fashion with Maira Zafar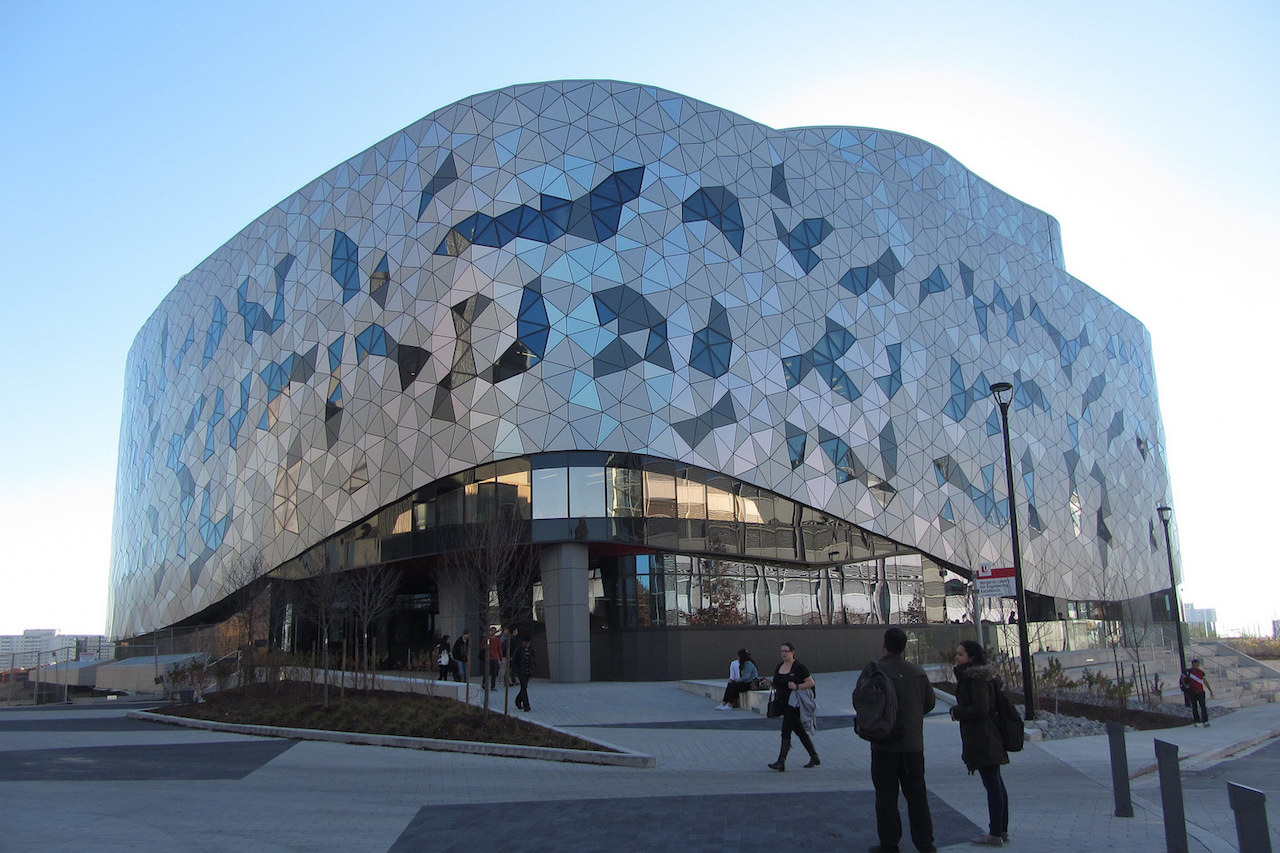 Lahore, Pakistan-born Maira Zafar came to Lassonde School of Engineering to study Mechanical Engineering by way of Dubai, UAE, where she grew up. She was initially attracted to Lassonde because of the Renaissance Engineer mindset – a creative approach to traditional engineering and science education.
She liked the idea of having some variety in her program with the option to draw from different sources of inspiration – whether it be unique electives or teaching methods.
Variety was key for Maira, whose interests transcend the boundaries of science and technology and include things like literature, art, film and law – to name a few.
"I like that my program allows me to work on everything from climate change and sustainable energy to engineering design and medical technology," remarks Maira.
In her spare time, Maira pursues a variety of interests. She likes to read and write–especially poetry and loves coming up with new recipes to cook. She also dabbles in photography, pottery, painting and graphic design.
In fact, she creates a lot of the promotional graphics for Mental Health Lassonde, an organization she helped co-found.
With a penchant for creative self-expression, one of her favourite outlets is fashion. In her own words, "fashion can create dialogue in a way that words cannot."
With the historical contexts, associations to different concepts, cultures, eras and political struggles that clothing can represent, she finds it interesting to look at how fashion can take those associations and re-interpret or subvert them to convey something new. Like all design, fashion exists to serve people every single day. It helps them function, cover and express themselves.
"If fashion creates dialogue, then personal style creates a monologue or narrative that can help you understand and explore yourself," says Maira.
Having a sense of self and being in tune with how that sense changes and grows is incredibly important for Maira.
"It's important to have values and create a life that aligns with those."
As she's gotten older, Maira's tried to care less about things looking "good" in a traditional sense and instead focuses her energy on how she feels in her clothing. She loves to mix traditionally masculine and feminine elements in her daily dress, including tailored blazers and trousers, incorporating a theatrical twist.
"Style is an expression of self that isn't about the clothes themselves, but more about what they evoke for whoever is wearing them," she says.
Her inspirations? Leandra Medine, Founder of Man Repeller, Alessandro Michele, the current artistic director of Gucci, fashion houses like Maison Martin Margiela, Celine, Erdem, Toteme, and Tibi and movements like the Beat Generation.
As well as being a form of communication, Maira sees fashion as a form of art and design, but is acutely aware of the difference between fashion and other common art forms – the commercialization and consumerism prevalent in fashion is less valued in traditional art forms.
She feels this is one of the reason's art institutions have yet to embrace and respect fashion as a true artform but notes that, the highly commercial aspect of fashion provides insightful commentary on culture, society and history.
Maira also draws parallels between her love of fashion as an artform and her academic life as a Mechanical Engineering student, noting that the creativity fuelling the world of fashion has its place in technical industries like science and engineering, too. She credits her creative interests in helping her look at engineering problems with a unique perspective, and has learned over time that there is simply no 'right way' to solve the complex challenges she's faced with in her projects, assignments and exams.
"All problems are multi-faceted in nature, and I think it's important to be curious about the ways engineering and technology intersect with the world and use that perspective to be a better, more thoughtful engineer," she says.
In terms of personal style in engineering, society tends to have many pre-conceived notions about how engineers and scientists look, dress and act. To combat these stereotypes, perpetuated in part with popular shows like the Big Bang Theory portraying engineers as awkward, Maira believes more engineers should share their unique interests to their peers, colleagues and friends.
"My creative interests have actually opened my eyes to how engineering plays a part in unexpected things. Technology intersects with so many of my interests in ways I could never predict. There are art galleries full of exhibitions that are only possible because of advances in technology, there are people using 3D scanning and printing to make new kinds of garments, people using chemical engineering processes to make alternative, more sustainable materials," Maira explains.
The clothing industry is one of the world's biggest polluters and consumes a huge portion of the world's fresh water. On the flip side, sustainable clothing companies are often inaccessible or too expensive for the average consumer.
"Fashion can be frivolous, but it can also be artistic, political, oppressive, liberating, social, environmental and technical. People have had certain forms of clothing imposed on them or restricted to them by political regimes, harsh dress-codes or societal expectations. The clothing industry is hugely profitable and hugely polluting. Clothing, like everything else, can be a tool with meaning and impact – but it's the people that give it the meaning."
Maira is interested in an engineering career working on the fashion industry's huge sustainability problem, where manufacturing and materials science play such a huge role. Until then, she avoids trends with fast turnovers and tends to thrift a lot of her clothes from vintage shops or secondhand stores.
"I always thought I liked art, fashion and film because those mediums sought to express the inexpressible parts of life. While that's still true, I think I'm also just incredibly inspired by being alive – the lives people live, the life I want to live, the things people have believed, made, worn, done or thought."