---
Beyond the Classroom with Josephine Morgenroth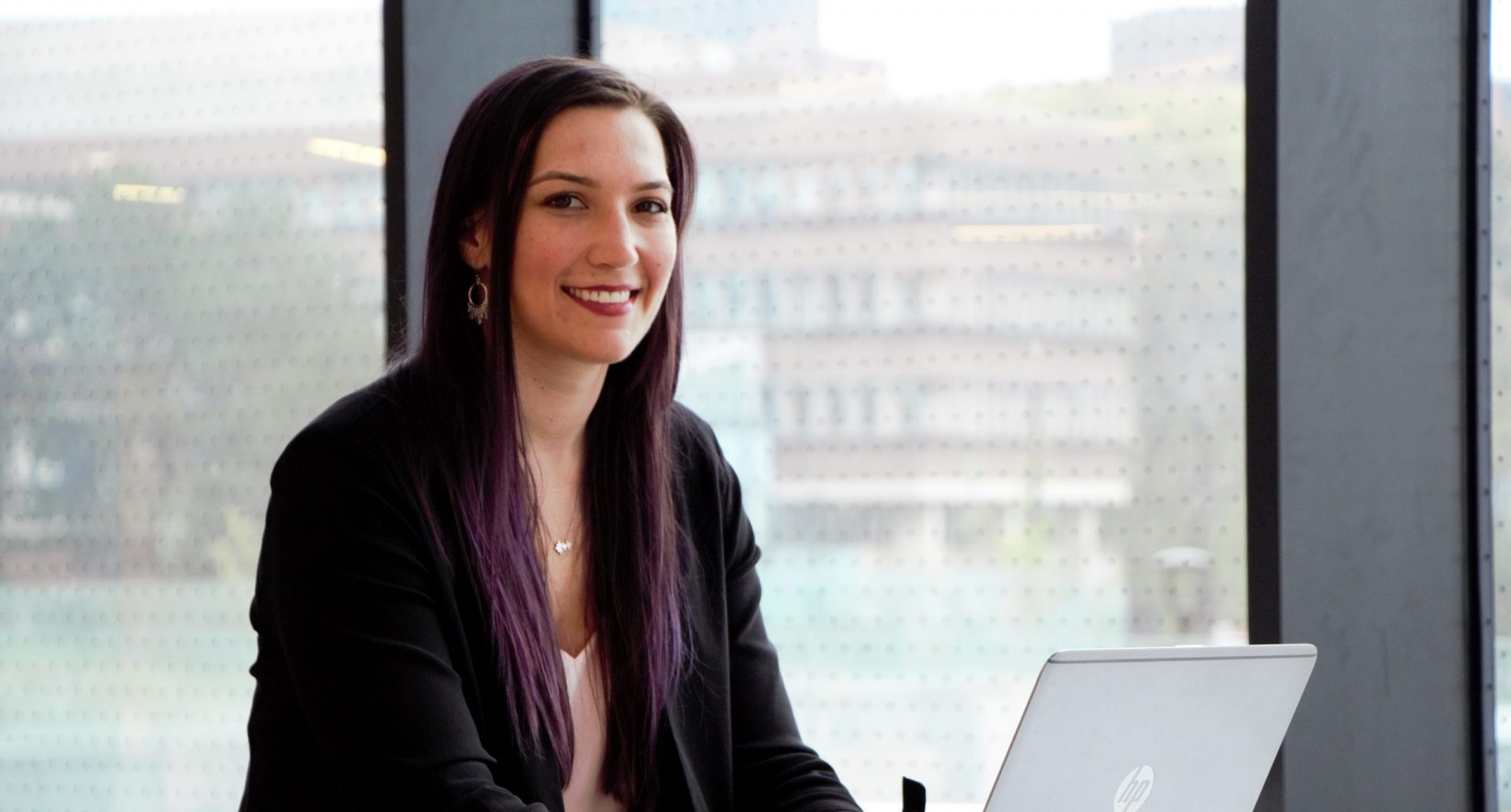 Josephine Morgenroth is a first year PhD student in the department of Civil Engineering. She is working under Dr. Matt Perras, Assistant Professor in Civil Engineering, focusing in rock mechanics research.
Hailing from Niagara Falls, she attended Queens University where she completed her undergraduate degree in geological engineering before heading out west to the University of British Columbia to complete a Master's in Civil Engineering. After working in consulting for a couple years, she decided to pursue further education at Lassonde to help bridge the gap between geotechnical engineering practice and the advancements being made in academia.
"I was always the kid who collected rocks at the beach, and then my parents would tell me, 'you can have one,' meanwhile I'd have a bucket full," Josephine says, thinking back to her early love of the outdoors and fascination with geology.
In addition to rocking the civil engineering world, Josephine is also a brown belt Judoka. A 20-year veteran of the sport Judo, she juggles time between classes and work to hone her skills and compete nationally. For her, making the time to train is a balancing act, but one she has no plans on dropping.
A typical day sees Josephine heading onto campus, teaching an undergrad lab in geological processes or running numerical models for rock mechanics problems and then heading to the Judo gym, called a dojo, where she trains for 2 – 3 hours at a time, several days a week. During the exam period in mid-December she was managing a jam-packed schedule with academic exams and a major judo grading.
"There are definitely times when it's tough to manage both my school and sport, but it's really important that I make time for both. For me, Judo and my research occupy very different parts of my brain and it's like therapy for me to go and train."
She has been seriously competing for the past five years and recently won a bronze medal at the Ontario Open in November and a silver at the Jason Morris Cup in the USA in October. Prior to that, she competed in the 2016 Canadian Championships, taking home a silver medal.
"Judo has taught me cooperation. It's an individual sport but to get better you must have a partner that trusts you enough to let you throw them, choke or armbar them. You have to build strong interpersonal relationships and I think that translates well into academia and industry too, because sometimes you have to rely on people you don't know very well or are unsure of their capabilities – especially when you're involved with interdisciplinary research," says Josephine.
The tight-knit community commonly found within the sport is what keeps her motivated to continue practicing even when the commitments of work and school pile up. No matter where she has lived in the world, she has always been able to find a supportive, welcoming Judo community to help her combat the stress of industry work and her studies. The sport is like a safety net, she remarks, a place where she can go to use another part of her brain, hang out with friends and like-minded athletes and de-stress.
The community environment she cherishes in the Judo world thankfully, mirrors the experience she's been having in her first few months at Lassonde.
"Of the schools I've been to, Lassonde is the most progressive and forward-thinking. I'm really impressed and motivated by the people here. Especially with the new dean, I've seen Jane speak a few times and she seems super engaged and motivated to make some real changes," says Josephine.
For Josephine, the therapeutic release of Judo has served her well throughout her academic and professional career and she has no plans of stopping.
"There's a running joke in the sport that Judokas don't retire," Josephine says with a laugh. "I have a coach who's in his late 80s and still comes out to practice regularly. He just loves being there as much as the rest of us."
Follow Josephine on Instagram @josippon