---
Beyond the Classroom: Mechanical Engineering Student is Empowering Women on the Road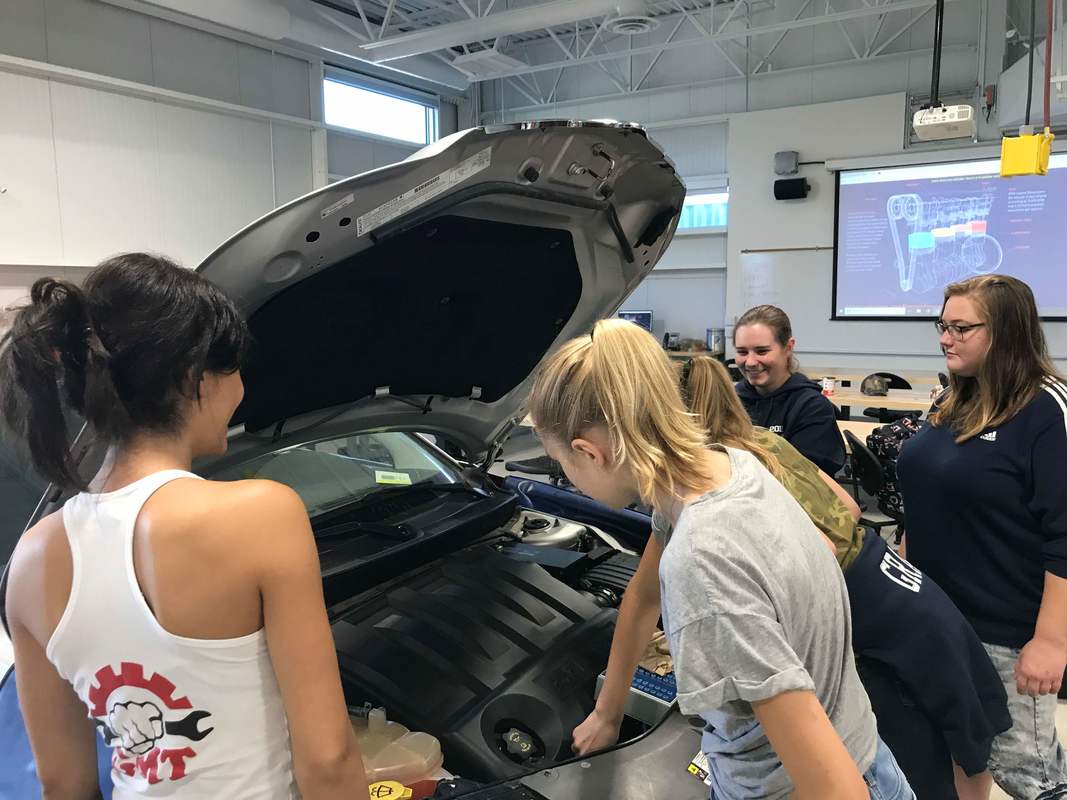 This article originally appeared on the York University News site.
---
Third-year Mechanical Engineering student, Jowana Burgan, has always had a passion for hands-on work. A self-motivated, curious person, Jowana loves learning new things and challenging herself – and it was no different when it came to her car.
When she first started driving, she watched YouTube tutorial videos to learn the basics of mechanics, and while helpful, she still felt she required hands-on experience to understand how best to service and upkeep her vehicle. The sense of joy and freedom Burgan felt when she started driving was often undercut by the sense of powerlessness she felt over the maintenance of her own vehicle.
She approached mechanic shops in hopes of shadowing their work to learn more and eventually found a mechanic with whom she felt at ease. Finding this shop and mentor – a place and person she felt comfortable with, that wasn't judgemental and taught with patience – is what inspired Burgan to assemble her own judgement-free, affordable and empowering space for other women to learn hands-on, mechanic skills.
She founded Girls Mechanic Team (GMT) in May of 2018 and the organization's free workshops have already accommodated over 200 attendees of all ages. Burgan says it's never too early – or too late – to learn the basics.
"Now, using my tools to fix and work on my car brings me the same happiness people might get watching their favourite show or playing their favourite sport," she says.
As a driver, having mechanical skills is just as essential as knowing how to drive. Women make up the majority of customers in the automotive field and understanding even the basics is crucial to knowing how to talk to mechanics, save money and prevent repair-related headaches.
"Learning these skills goes far beyond just applying them. Women gain confidence by practicing oil changes, tire changes and other modifications. As a result, they feel better equipped to deal with what might come their way and this feeling of independence can be transferred to other aspects of their lives," remarks Burgan.
The Girls Mechanic Team is made up of five amazing girls with unique perspectives, but the organization is continuously growing and evolving. For Burgan, the true team goes beyond the executive members. It is the large network of women who attend the workshops, connect with GMT and seek to build their skills and inspire girls among their community.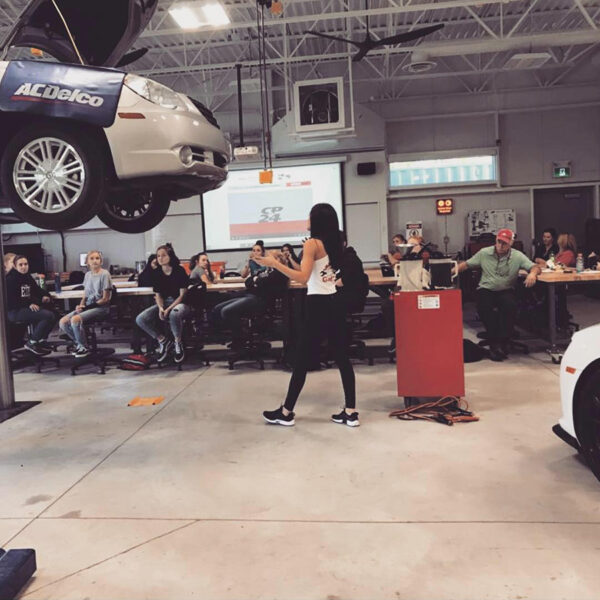 As a small and relatively unknown start-up organization, GMT has faced challenges finding sponsors and funding to maintain the quality of training and support her workshops, which happen across the GTA, require. However, it has grown rapidly in a short amount of time with appearances on CP24 Breakfast Show, CP24 Auto Show, and most recently, CTV News.
Burgan agrees that her education has played a major role in delivering quality and successful workshops at GMT as it provides an in-depth, theoretical understanding behind every process an automobile goes through.
"Although I prioritize academics, I truly believe making time to focus on what someone is passionate about as well as giving back to the community is crucial," she says. It seems to us Burgan is doing just that.
If you are interested in learning more, supporting the team or participating in future workshops you can sign up on the GMT website and you can also find them on Instagram page.