---
Canada-Wide Science Fair scholarship winners attend STEM Bootcamp at York University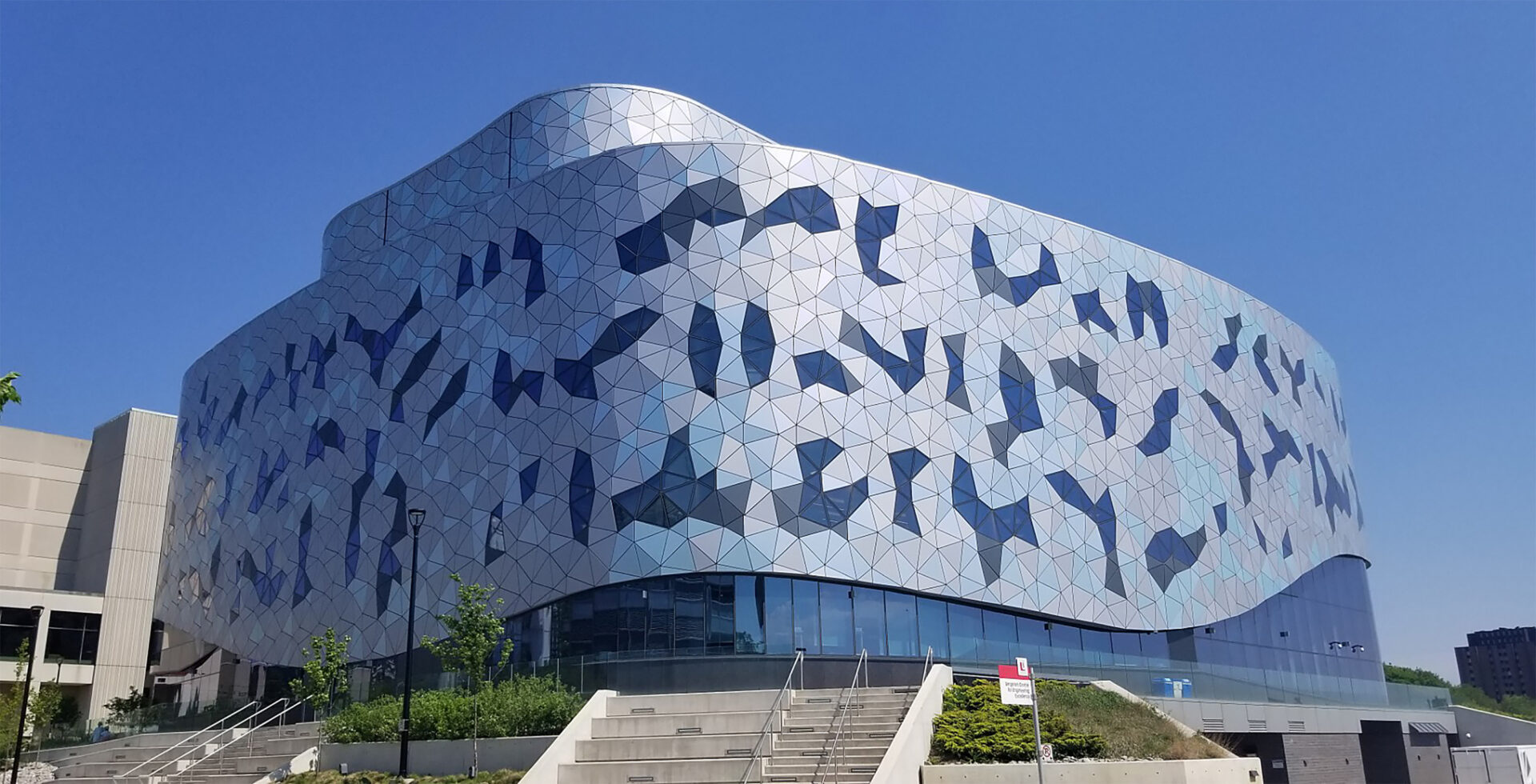 Nineteen students who earned scholarships at the 2019 Canada-Wide Science Fair (CWSF) attended a STEM Entrepreneurship Bootcamp at York University from August 11-16. The event was organized by York University's Bergeron Entrepreneurs in Science & Technology (BEST) program and Youth Science Canada (YSC).
The STEM Entrepreneurship Bootcamp allows some of Canada's most talented and accomplished student innovators to examine their award-winning projects with a critical eye to see how they can transform their novel ideas into successful businesses.
"Opportunities like these allow students to grow as innovators, while also encouraging them to elevate their projects to the next level," said Reni Barlow, YSC executive director. "We are grateful to our partners like Rogers and York University, who see the value of investing in young Canadian entrepreneurs."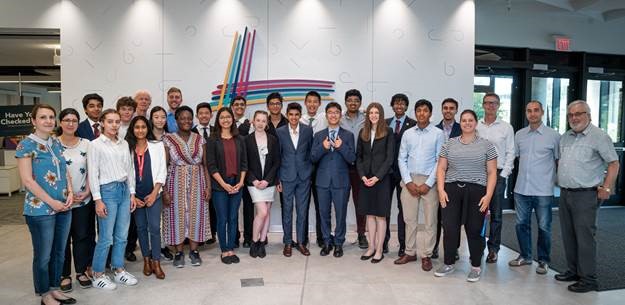 Held at the Bergeron Centre for Engineering Excellence, the week-long program allowed participating students to meet with fellow entrepreneurs, network with former BEST graduates and experience the process of transforming their technology solution into a viable business. It was supported by BEST, along with York University faculty and resources from the Lassonde School of Engineering, Osgoode Hall Law School and the Schulich School of Business.
"Over the past 15 years, we have worked with hundreds of technology entrepreneurs to guide their venture creation process," said Andrew Maxwell, director of the BEST program. "This bootcamp is a wonderful opportunity for us to share our expertise and experience with Canada-Wide Science Fair winners to stimulate a greater interest in using technologies to solve some of the world's greatest challenges and encourage more of our youth to maximize their positive impact on society."
Ten students won full scholarships as part of the Ted Rogers Innovation Award, provided by Rogers. Three were awarded scholarships to the program from York University. Winners were selected based on their 2019 CWSF project, for showing great entrepreneurial spirit and potential for commercial viability.
"At Rogers, we are dedicated to helping young people unleash their potential and learn innovative skills that will be so important for future generations," says Peter King, senior director of corporate social responsibility at Rogers. "We are proud to provide 10 full scholarships to help youth bring their ideas to life at the STEM Entrepreneurship Bootcamp."
The complete list of winners and finalists from the 2019 Canada-Wide Science Fair can be found at cwsf.youthscience.ca.
The 2020 Canada-Wide Science Fair will be held May 9 to 15 in Edmonton.
About the STEM Entrepreneurship Bootcamp
YSC and BEST offer Canada's top young innovators an opportunity to develop their science projects into a viable business. Importantly, the experiential learning approach helps participants learn both the creative problem-solving skills they will need for future career success and how they might personally contribute to generating Canada's next high-growth technology ventures.
About Youth Science Canada
Established in 1962, YSC fuels the curiosity of Canadian youth through science, technology, engineering and mathematics (STEM) projects. YSC works to ensure that Canadian youth have the capacity and skills to generate and answer questions and identify and solve problems. The not-for-profit also engages leading public and private sector organizations in the development of a national STEM network of Canadian youth. For more information, visit youthscience.ca.
The article is originally published on yFile.