---
Doug Bergeron receives Bryden Award for Outstanding Contribution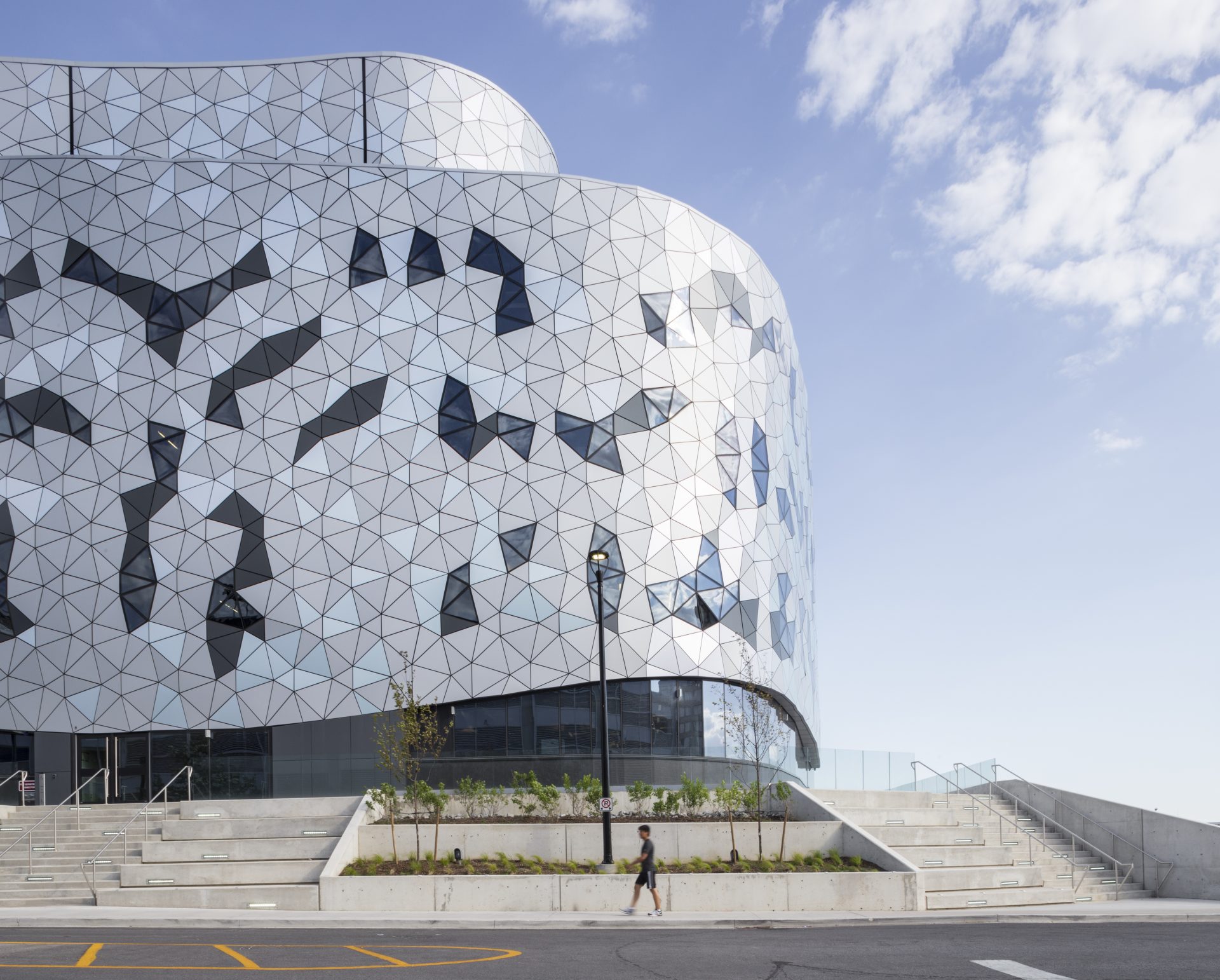 On November 19, Doug Bergeron was honoured at the 2015 Bryden Awards for his outstanding contribution to the advancement of York University through exceptional service, commitment and contributions.
Doug Bergeron delivers his acceptance speech at the Bryden Alumni Awards
Earlier in the day Doug and his wife Sandra toured the newly-opened Bergeron Centre for Engineering Excellence, meeting with students and discussing the BEST program and the 50:50 Challenge.
Doug and Sandra also spoke to students about their experiences in Silicon Valley and encouraged students' participation in a recently launched Silicon Valley co-op program in partnership with C100.
The Bergeron Centre is the new home of the Lassonde School of Engineering, named in recognition of Sandra and Doug Bergeron's record-breaking $10-million gift to the School.
York University President & Vice Chancellor Mamdouh Shoukri, Sandra Bergeron, Doug Bergeron and York University Chancellor Greg Sorbara
The award gala took place at the Royal Ontario Museum where Doug accepted the award and spoke about the impact his education at York has had on his life and career.
"York University first introduced me to the real Canadian mosaic that I'd only read about. My years there helped create incredible relationships with students and which certainly shaped my worldview," said Doug Bergeron in his acceptance speech.
Watch the full video on Doug Bergeron's story including his speech to the audience upon receiving his award.