---
Ellehacks 2020 came back and bigger than ever!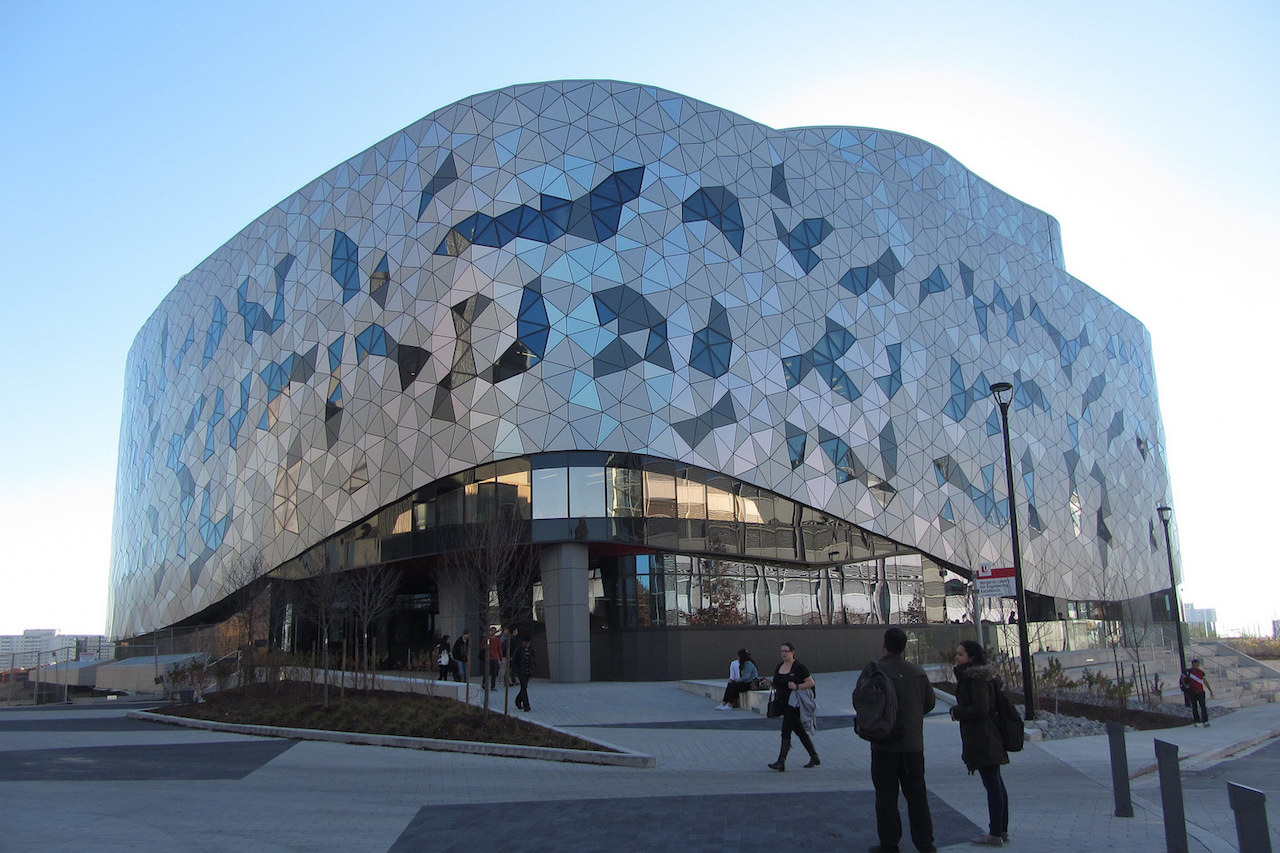 On January 31, a group of 40+ dedicated Lassonde School of Engineering students hosted Elle Hacks on the York University Campus. The three-day event is the largest student-run hackathon created entirely for women and non-binary individuals of all experience levels.
The event was a massive success with over 35 industry partners in attendance and countless workshops on topics like Technology, AI, Big data, Design thinking and much more.
Further to Elle Hacks mission of creating a safe and inclusive space for students to collaborate, learn and grow – the organizers conceptualized and successfully ran a 24/7 Wellness Centre over the course of the hackathon to better support the mental health of all participants. The Centre provided participants a calm and quiet space to collect their thoughts and decompress, proving successful in boosting creativity and focus throughout the competition.
"We found there to be a direct relation to the focus on mental health and self-care, and the astonishing quality of projects received," remarks Elle Hacks Co-Chair and Co-President of The York University chapter of Women in Science and Engineering (WISE), Eyad Abu Rish.
In addition to the wellness center, there were workshops that addressed topics like being an Active Bystander.
"It was a surreal moment seeing all the smiles at the closing ceremony. It couldn't have been possible without the amazing support from our executive team, volunteers, sponsors and all the individuals who helped make this dream a reality," says Naomi Campbell, Co-Chair of ElleHacks and Co-President of WISE.
Eyad Abu Rish adds, "Ellehacks was a dream come true. We were very pleased to see the amazing support from the community and from our participants. It was all worth it after the long countless hours spent planning and executing this amazing event."
The team worked for months preparing this huge event, while balancing demanding academic schedules and other extra-curricular activities. Throughout the process they were calm, organized, creative and humble and their hard work was clearly demonstrated through the huge turnout and positive feedback over the course of the weekend, and beyond.
Missed the event? The ElleHacks Team have a ton of photos on their Facebook page. You can also check out some of the feedback from this year's participants:
"I had a great time at Ellehacks! I really enjoyed the variety of challenges and the support of mentors and the team to help guide us through the hackathon. I found doing the demo in front of judges incredibly helpful to practice pitching and get feedback. Looking forward to participating next year!"
"I've learned more in these three days that I have in some of my courses at school!" "Activities like hackathons should have spaces that are supportive and appreciative of everyone. Elle Hacks succeeded in that."
"ElleHacks2020 was an incredible experience! Incredible, empowering. I'm eager to join the folk next year :)"
"Thank you for organizing ElleHacks! We need more women and nonbinary in STEM! It was my first hackathon and I'm so glad Ellehacks was my first. Thank you to all the Ellehacks team and volunteers and sponsors!"
"I love how organized the event was. They had a schedule and stuck with it. I've only been to one other hackathon and it got very disorganized at the end where we had to move from one position to another to be judged instead of the judges coming to us. "