Loblaw Fall 2022 Campus Week Day 1: Software Development and Software Engineering
Where: Webinar (online)
Description: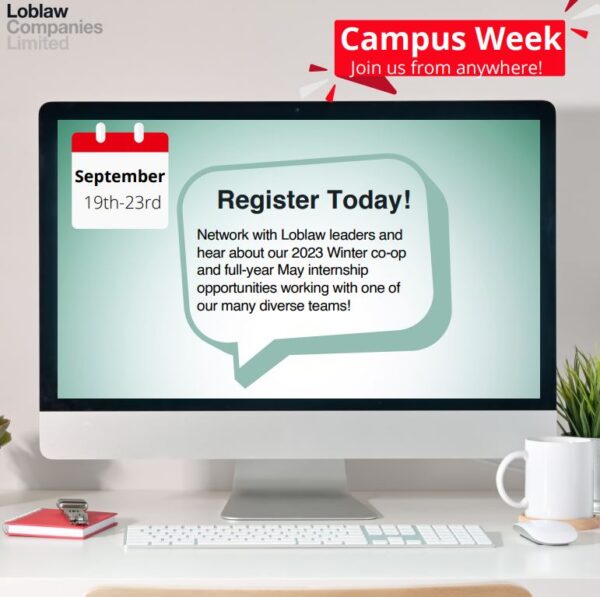 Campus Career Week Schedule:
About the event
Each day hear from Loblaw leaders and have the opportunity to network with Loblaw colleagues and the campus team during individual breakout sessions.
The employer will present:
Join the campus team and business leaders from our Loblaw Digital, Loblaw Technology and Analytics, PC Financial, Supply Chain, Brands, Marketing, Campus and Talent teams to learn more about the amazing work and projects taking place at Loblaw!
We will explore key trends in the industry and hear personal stories and tips to help support your own career journey.
Learn about our upcoming Winter 2023 student opportunities as well!
Who we are
At Loblaw, our goal is to help helping Canadians "Live Life Well"
Lassonde Co-op & Internship Students: please apply to the job postings through the Lassonde Co-op Portal
Code of Conduct
Prior to the event, we kindly ask you to review the Code of Student Rights and Responsibilities from the York University Office of Student Community Relations, so that we can ensure an enjoyable experience for everyone in our community. Please note, guests who exhibit behaviours that violate this code will be exited from the event by the hosts. If you face behaviours that violate this code, please connect with our team at lsecoop@lassonde.yorku.ca