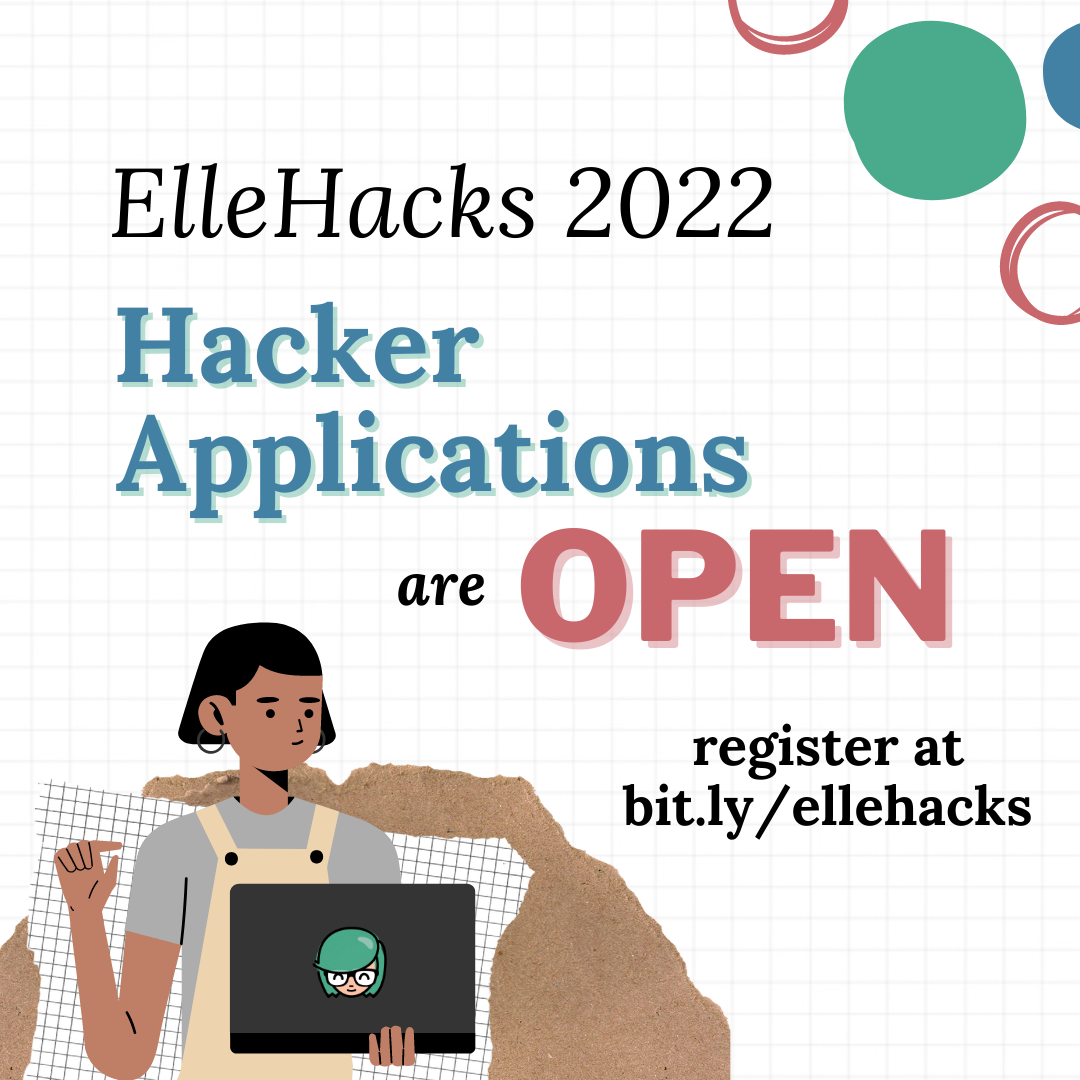 ElleHacks
Join ElleHacks virtually on February 11-13, 2022, and you will get the chance to create new projects, learn new skills, have the opportunity to connect with various companies & have fun!
Hacker Applications are now open! Register at https://bit.ly/ellehacks by Wednesday, December 8 @ 11:59 pm EST.
Have a question? Contact us on our social media platforms or email us at info@ellehacks.com.