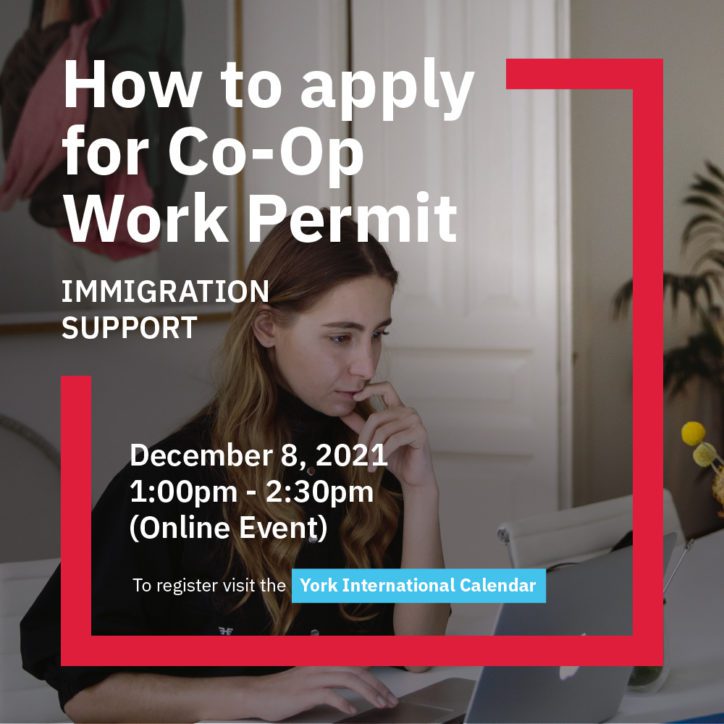 International Students: How to Apply for a Co-op Work Permit
This session is for international students who are applying for the Co-op Program for Summer 2022. Once you are acecpted in the Co-op/Internship Program, you will be required to apply for a Co-op Work Permit. 
In this session, you will meet with York International Student Advisor & Immigration Specialists to: 
–  discuss the documents you need to apply, how to navigate the online application system
– how to fill out the application forms and what to expect while you wait for a decision.
– answer your questions about application process
Register at: Meeting Registration – Zoom
A confirmation email with the Zoom link will be sent to you upon registration.