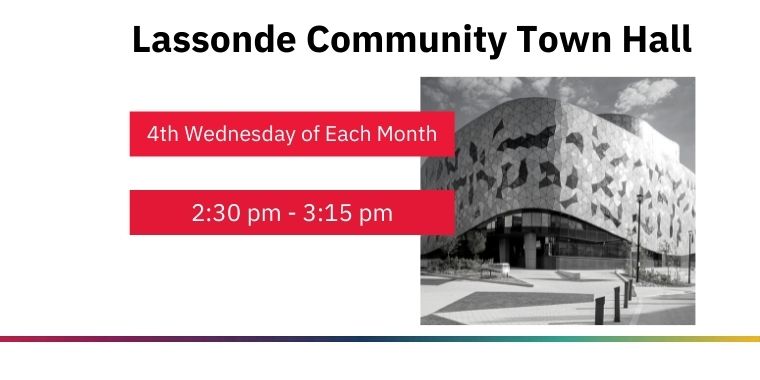 Lassonde Community Town Hall
Please join us for a monthly Lassonde Community Town Hall.
This Community Town Hall will be hosted by a Lassonde panel including, Dean Jane Goodyer, Vice Dean Dan Palermo, Associate Dean of Research & Graduate Studies, John Moores, and Assistant Dean, Students Mitch Burnie. We also welcome Department Chairs and staff members to address questions as necessary.
Questions can be raised during the session or you can submit them in advance to Lassonde Communications and they will be raised on your behalf.
Register: https://connect.lassonde.yorku.ca/