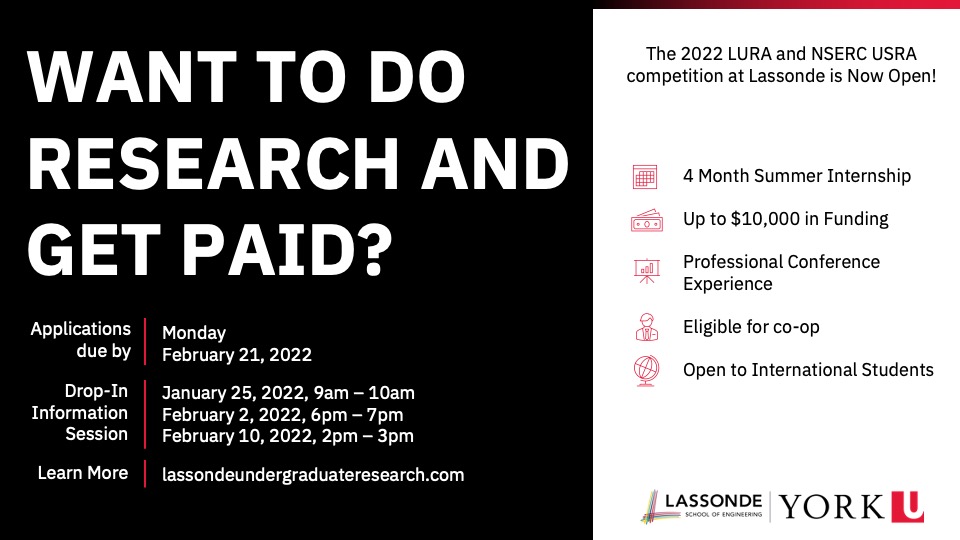 LURA & NSERC USRA Info Session
Lassonde will host over 60 summer positions with two different awards run in one competition:
NSERC USRA – Natural Sciences and Engineering Research Council of Canada (NSERC) Undergraduate Student Research Award (USRA)
LURA – Lassonde Undergraduate Student Research Award
You can apply for both awards on FluidReview. Each award is approximately $10,000 for a mandatory 16-week project with a Lassonde School of Engineering professor. More than 70 projects are available.
Learn more about finding a supervisor and required application materials on our website.
Attend an information session to learn more (no registration required):