---
From sugar rockets to 17,500 ft, how Lassonde students are fuelling their passion for rocketry
---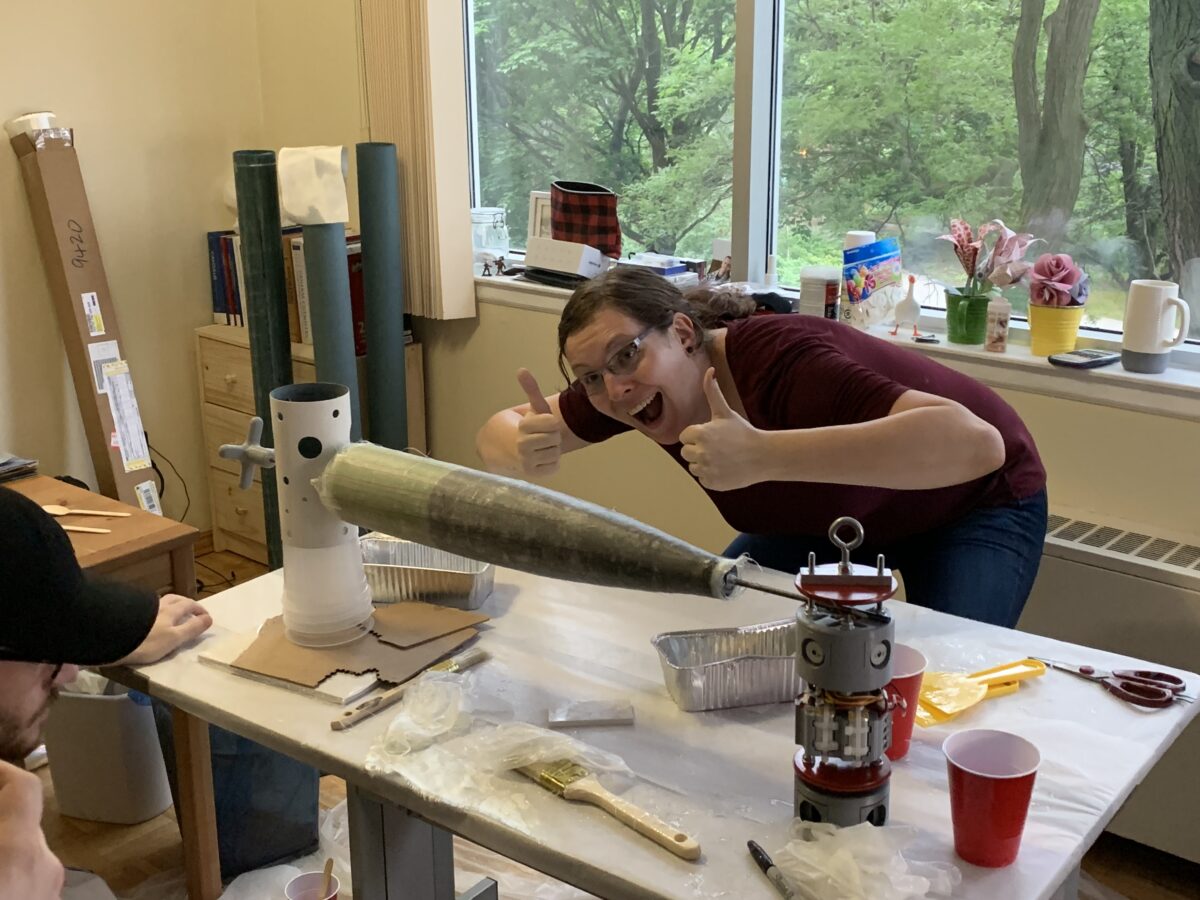 Final year Space Engineering student Ariyanna Kresnyak, along with a team of classmates from the Lassonde School of Engineering at York University, have entered a rocketry competition called Launch Canada.
The Lassonde student team is called "Arbalest Rocketry" and is made up of Lassonde alumnus Andreas Tryphonopoulos along with current students Marjan Siddiqi, Jordan Birley and Ariyanna. Ryerson University student, Matthew Olver, is also a part of the group. Impressively, the team has been working on manufacturing their rocket "Goose 2" from home due to COVID-19 restrictions, which is designed to fly to approximately 17,500 ft at mach 1.7. Thanks to a recent generous donation of a motor from Cesaroni Technology Inc., the rocket will be able to fly up to 40,000 ft in the competition.
In addition to designing and constructing the launch vehicle, the team is volunteering with Launch Canada and organizing the test-firing of a liquid rocket engine (Aerojet Rocketdyne LR-101) in the Welland area for university students across Canada.
"My passion for space was sparked early," Ariyanna said. "Because York has the only dedicated Space Engineering program in the country, I felt it was a perfect opportunity to explore my interest. It was a conversation with another student that I had in my first year, at the machine shop, that got me interested in rockets specifically. I actually used my spare time to mix sugar-based rocket fuel and test it, sometimes even running these experiments at school."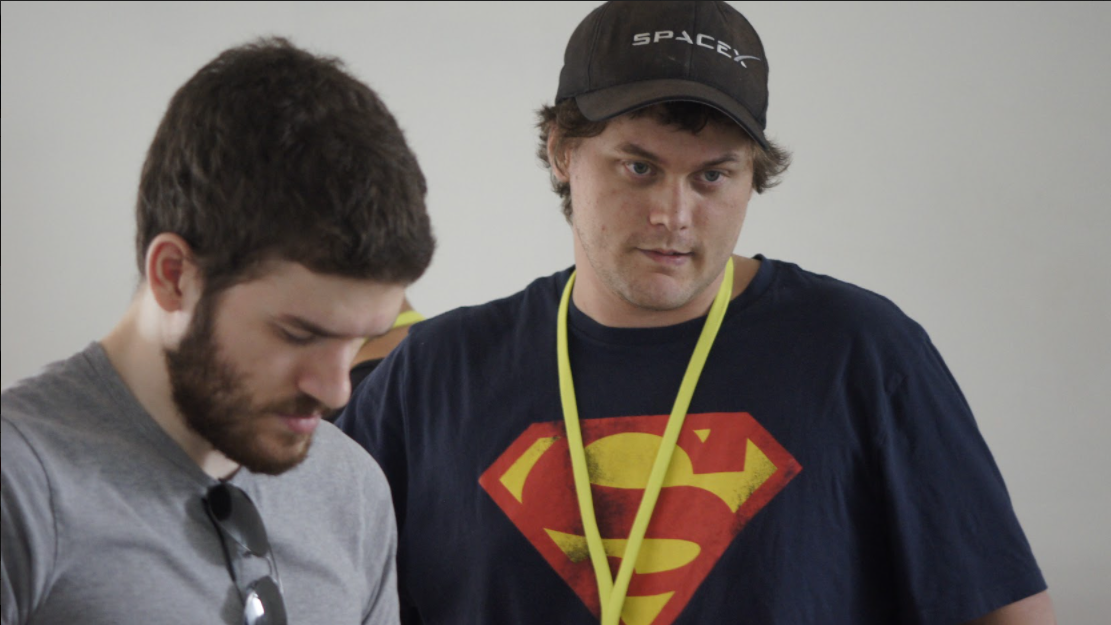 Ariyanna was able to further cultivate an interest in rocketry at Lassonde, especially after meeting Franz Newland, associate professor of space engineering and Hossam Sadek, associate professor of mechanical engineering.
Ariyanna and the group opted to volunteer and compete with Launch Canada, and although the School could only offer limited financial support, they were sponsored by the Engineering Society and Professor Newland assisted by helping fund the group's purchase of parts. The students were also able to propose their own capstone project, tailoring it towards their passion and leveraging it for their upcoming competition with Launch Canada.
"Canada only has very limited rocketry expertise, and the Launch Canada initiative is an exciting one that is looking to change this," Professor Franz Newland said. "Ariyanna and team have been passionate about rocketry and are excellent advocates for directing their learning around this topic over many years, it is so exciting to see their efforts come to fruition, with even greater plans beyond this competition!"
For their capstone project, the group worked on a flight stabilization system to help them in the competition. The unit they created receives orientation data from an inertial measurement unit along with pressure data from a pitot tube and a barometric pressure sensor and calculates how fast the vehicle is spinning and how far the vehicle has pitched away from a vertical trajectory. It then rotates four canards to change the way air is flowing past the vehicle to remove that spin and to curve it back to a vertical trajectory and maintain the vertical trajectory. This makes the flight more altitude efficient and helps predict the altitude that will be reached from the current position at the current airspeed.
"Rocketry is fascinating, and I believe learning about it is a very valuable experience" Ariyanna said. "Of course, all students who study rocketry will not work with rockets, in the same way that most students who participate in Formula SAE teams will not go on to work in Formula 1. However, all students benefit from engaging in these interesting and complex projects because an experience like this can help inform their career and teach them many valuable things as an engineer".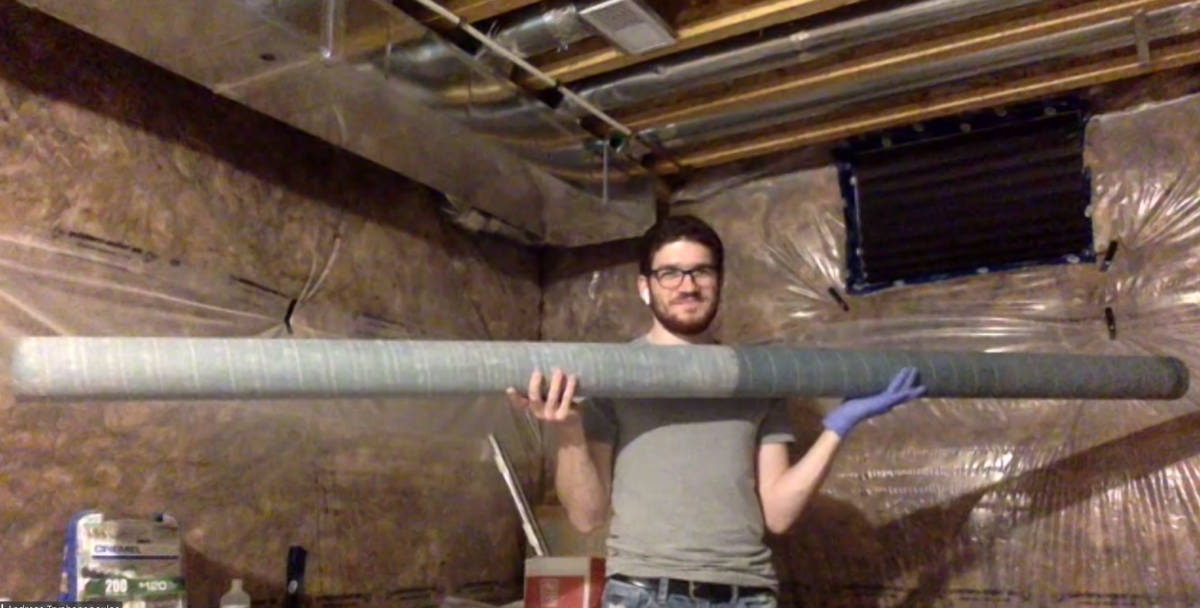 Launch Canada is organized by Adam Trumpour, a propulsion engineer and liquid rocket engine safety expert, along with a team of volunteers. There are over 1,100 student engineers who make up the 21 teams who have signed up for the Launch Canada competition. In addition to participating in the competition, the students have all been volunteering with Launch Canada and helping with everything from researching crown land to leading the logistics for the test-firing of an LR-101 liquid rocket engine.
"I think that designing rocket systems can range from undergraduate level projects to masters and PhD level space missions," Ariyanna said. "It is a combination of nearly every type of engineering taught at our university. Plus, this type of experience helps get engineering students ready for the workplace, having worked in a group setting and solved complex challenges."
The grand prize for the winners of the Launch Canada competition is $30,000. If Goose 2 takes home first place, the team wants to use the funds to follow this project up with an experimental engine. The competition will take place in August 2022 in Saskatchewan. A test launch will take place up to 17,500 ft. in the Mojave Desert on January 15, 2022.