---
Golden moment for Pierre Lassonde at Canadian Mining Hall of Fame gala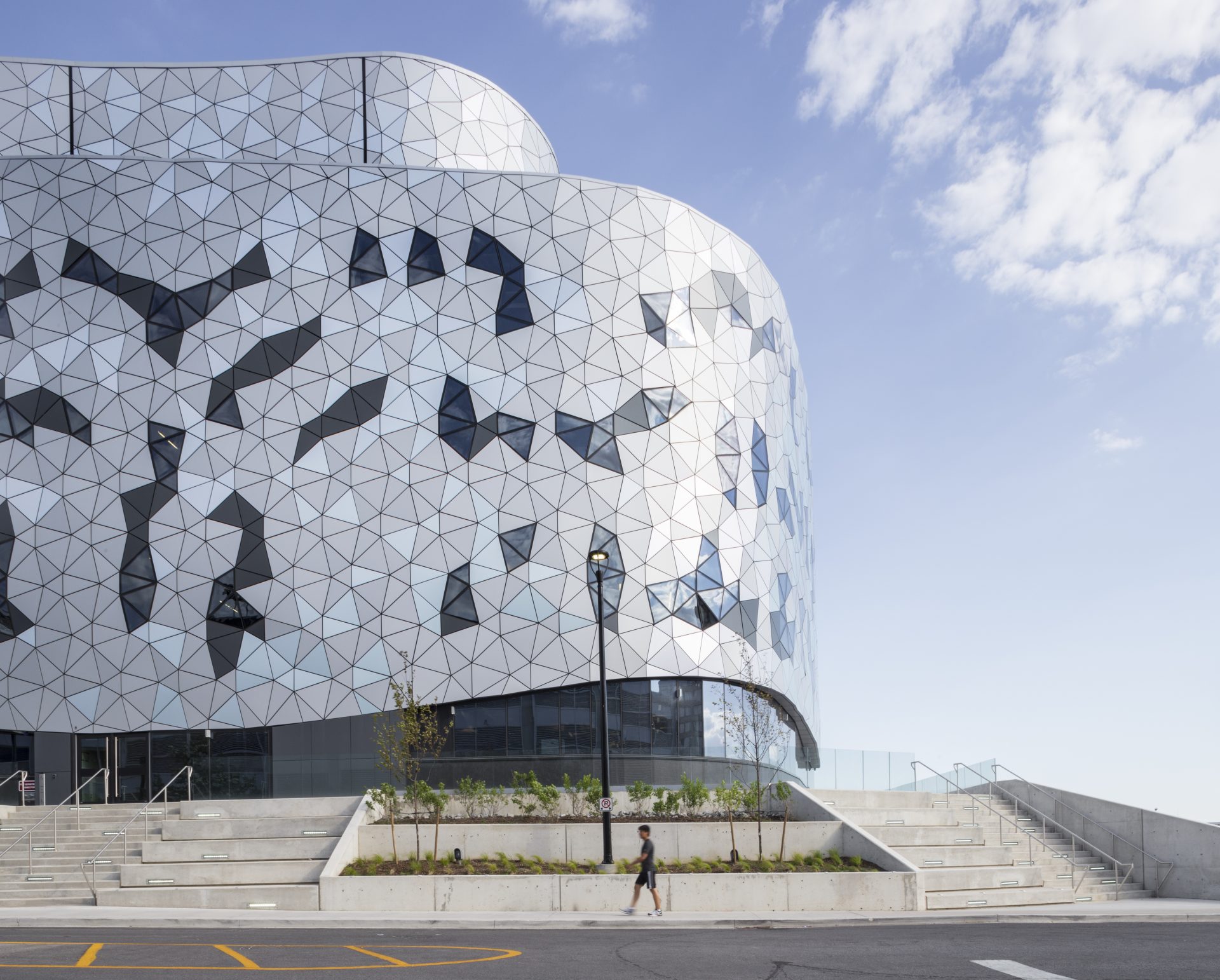 On Jan. 15, at a gala celebration, two of York University's most generous supporters – "the Golden Brothers" – appeared onstage together to celebrate new members inducted into the Canadian Mining Hall of Fame.
Pierre Lassonde shows off his Canadian Mining Hall of Fame award
Seymour Schulich, who is a member of the Canadian Mining Hall of Fame, presented Pierre Lassonde, founding donor of the new Lassonde School of Engineering at York, with an award to mark his induction into the Canadian Mining Hall of Fame.
"We are extremely proud to see Pierre Lassonde receive such a richly deserved accolade," said York President and Vice-Chancellor Mamdouh Shoukri. "Pierre Lassonde's generous support is helping York University transform into a global force in engineering education. The Lassonde School of Engineering, in partnership with York's leading Schulich School of Business and Osgoode Hall Law School, will deliver a truly multidisciplinary learning experience for our York students."
The induction of Lassonde into the Mining Hall of Fame came in recognition of his exceptional success in the mining industry. It was also a tribute to his many years of public service and generosity in support of entrepreneurship and higher education.
"The event is a fitting tribute to the outstanding contributions of all the inductees in driving innovation, growth and philanthropy in the mining industry, and that includes our friend Pierre Lassonde," said Lassonde School of Engineering Dean Janusz Kozinski.
"The sight of the two Hall of Famers and friends of York looking resplendent in their matching gold jackets was a memorable moment for everyone present," added Kozinski.
Pierre Lassonde is congratulated by Seymour Schulich
Most recently Lassonde donated $25 million to launch the Lassonde School of Engineering that will empower creative minds to change the world. The Lassonde School will focus on allowing students to become "Renaissance Engineers" with skills in entrepreneurship, social responsibility and problem solving – through a revolutionized classroom environment, multidisciplinary curriculum and integrated learning delivered in partnership with industry.
The Lassonde School will welcome students and faculty later this year, with a new building opening on the Keele campus in 2015.