---
Humanitarian Water Engineering: A professional development offering to train the next generation of humanitarian WASH specialists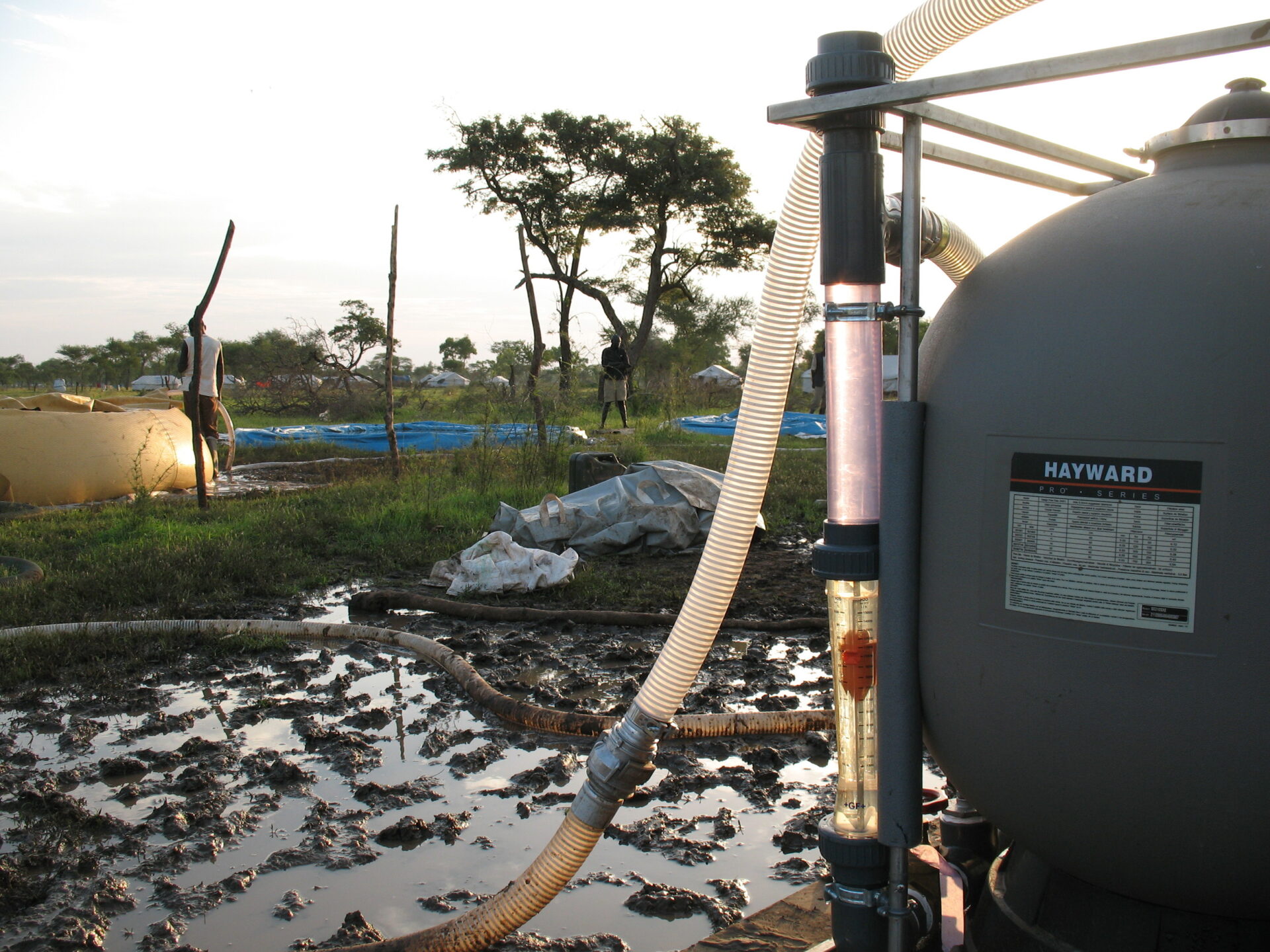 By: James Brown and Syed Imran Ali, Humanitarian Water Engineering Course Team
---
In a world marked by the increasing scale and complexity of crises, the demand for humanitarian professionals equipped with the right set of skills and knowledge has never been greater. The Dahdaleh Institute for Global Health Research (DIGHR), in partnership with the Lassonde School of Engineering, is working to empower engineers, humanitarian professionals and graduate students with the skills necessary to operate in the challenging landscape of humanitarian response.
Humanitarian Water Engineering (HWE) is a 12-week intensive online course that offers a pathway for learners toward working in the field of humanitarian response. Applications are now open for Fall 2023— applications are open until August 31.
The United Nations (UN) has reported a 30% increase in the need for humanitarian assistance just within the first half of 2023, with 360 million people now estimated to need emergency assistance. In a rapidly changing world, Water, Sanitation and Hygiene (WASH) continue to be a central pillar of humanitarian response, delivering essential services to vulnerable, crisis-affected communities. Despite the growing demand, there is a substantial shortage of skilled professionals capable of confronting today's increasingly complex crises, intensified by the interplay of conflict, natural hazards, climate change, disease outbreaks and food insecurity.
Designing and managing emergency WASH programs that are effective, efficient and accountable demands a global effort to train and support qualified professionals wherever they are. Being an effective humanitarian WASH engineer requires not only technical engineering skills but also a foundational understanding of humanitarian principles and cross-cutting issues such as gender, protection and community engagement. Furthermore, the chronic nature of these crises underscores the need for building the capacity of local professionals, thus reducing reliance on international aid and ensuring that services provided are sustainable and locally appropriate.
The HWE course provides a diverse and comprehensive syllabus covering the technical fundamentals, operational practicalities, and cross-cutting contextual issues of humanitarian response. Participants work in diverse teams, fostering connections and learning with classmates from different professional backgrounds from all around the world. The curriculum covers topics ranging from water quality, treatment processes and piped networks, to public health emergencies, protection concerns and promoting healthy behaviour change.
The course is developed in partnership with specialists from both academia and industry, ensuring that the learning experience is relevant, practical, and up-to-date. Training is delivered through a blend of live and self-paced components including curated readings, lectures and group problem-based learning assignments all delivered through an accessible online platform.
The HWE course offers learners a pathway to impactful and satisfying work in humanitarian response. Our alumni often share that the HWE course is transformative, equipping them with the necessary knowledge and skills to make significant contributions in the field.
Lassonde Civil Engineering graduate students can also request to take the HWE course as a directed reading course for academic credit. Graduate students at other Ontario universities may also take the HWE directed reading course for academic credit through the Ontario Visiting Graduate Student (OVGS) program.
In addition, the HWE course offers engineering knowledge that participants may consider for their continuing professional development (CPD) requirements for engineering licensure in Ontario and other jurisdictions, at the participant's discretion.
Applications are now open for Fall 2023. Specially subsidized seats are now available for graduate students, participants from low- and middle-income countries, and employees of local and international NGOs, government agencies and UN agencies.
To find out more about the HWE course and to complete your application, visit https://hwe.dighr.org/. Applications close on August 31.