---
IBET Fellowship awarded to Lassonde student who is working to bring an Indigenous lens to STEM education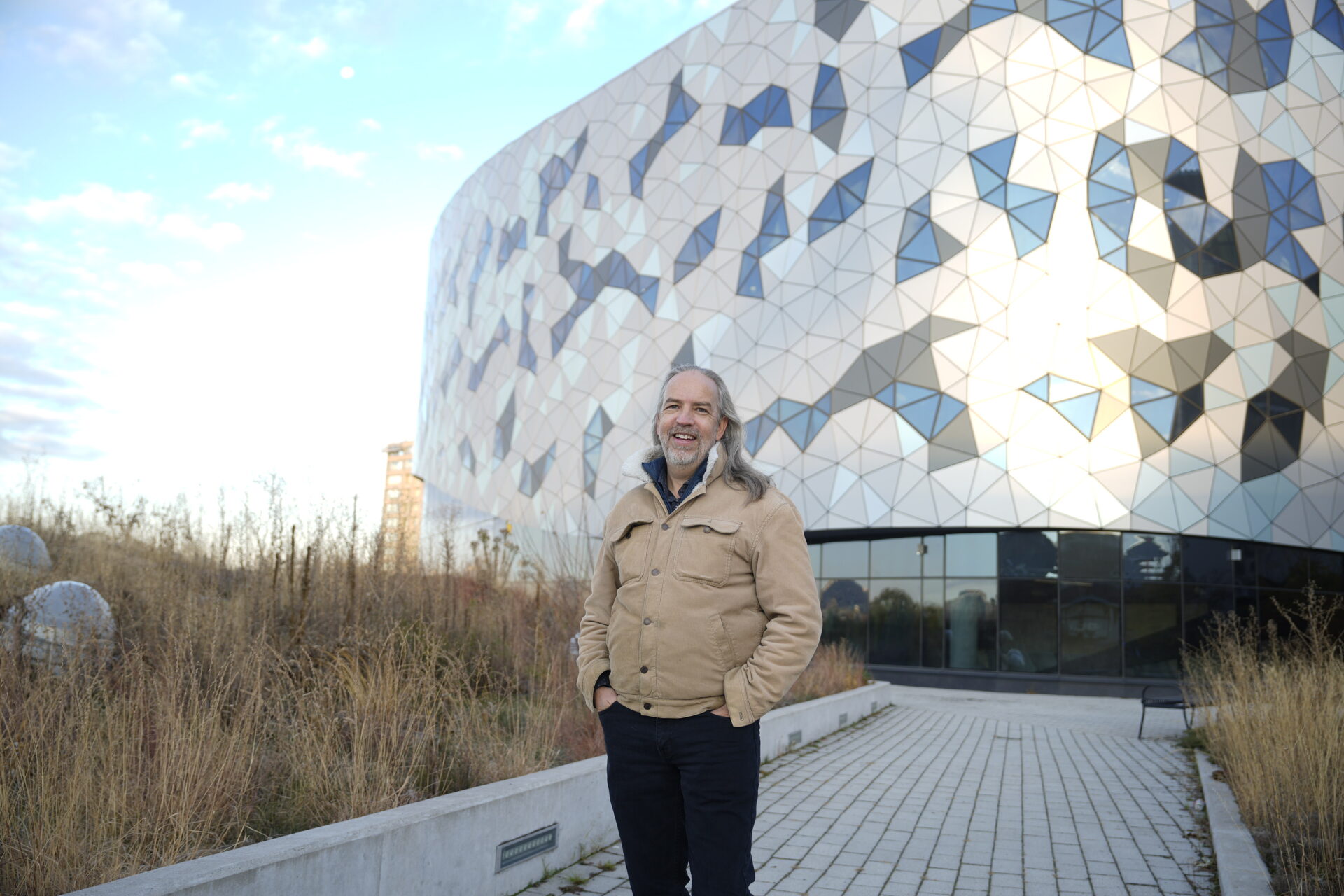 "Indigenous people have always been engineers; just look at the ways we've used resources from our surrounding environments to build entire communities," says Andrew McConnell, PhD candidate at York University's Lassonde School of Engineering.
McConnell is the first Indigenous student to receive the IBET Fellowship at Lassonde. With the financial support of this four-year $30,000 per year fellowship, he is well-equipped to put his ambitious plans into action and help transform the future of technical STEM education for Indigenous students.
"We need to start talking about the barriers that lead Indigenous people away from professional career paths like engineering; we need to build a system that truly supports us."
The IBET program works in partnership with more than a dozen higher-education institutions across Canada. It was created to help reduce systemic barriers that exist for Indigenous and Black scholars pursuing doctoral degrees in STEM by providing financial support and academic mentorship. As part of the IBET program, Lassonde aims to increase representation in STEM, while uplifting decolonization, equity, diversity and inclusion (DEDI) efforts at the Schoo­­l.
"This is a full circle moment," says McConnell. "For the first time in my life, I have the freedom to solely focus on my passion instead of working multiple jobs to help pay for schooling."
McConnell's research embodies Lassonde's multidisciplinary focus. He is enrolled in the School's Digital Media program, which operates jointly with York's School of the Arts, Media, Performance & Design (AMPD), allowing learners to do specialized hybrid research, uniquely combining computational science and artistic practices. Supervised by Professor Melanie Baljko in the Electrical Engineering and Computer Science department, McConnell will apply his extensive educational and professional background in English, education, digital media and technology to explore, develop and inform new approaches to Indigenous education in STEM.
Some of his experience includes working at the York Region District School Board in various roles such as teacher and department head for technological education, as well as teaching advisor, coordinator and board lead for First Nations, Métis and Inuit education.
"Working as a consultant for Indigenous education, I built a sense of community and belonging, but I also noticed the ways the education system was not serving Indigenous people," he says. "The barriers start as early as kindergarten. Young students who are great at fixing things and love to tinker are moved into trades as if they are not good enough to be scientists or engineers. This makes us limited in what we can contribute to the needs of our communities and causes us to be reliant on non-Indigenous people. I want to uplift Indigenous ways of problem-solving to introduce students to technical subjects in STEM, encourage them to ask questions and build a practical foundation for their natural engineering minds."
In addition to his research, McConnell will extend his expertise to York's Waaban Indigenous Teacher Education program. Through teachings from Indigenous Elders, educators and community leaders, the program aims to prepare the next generation of teachers who will address the needs of First Nation, Métis and Inuit students, families and communities – putting Indigenous futures in Indigenous hands.