---
International Experiential Learning – Technion-York Program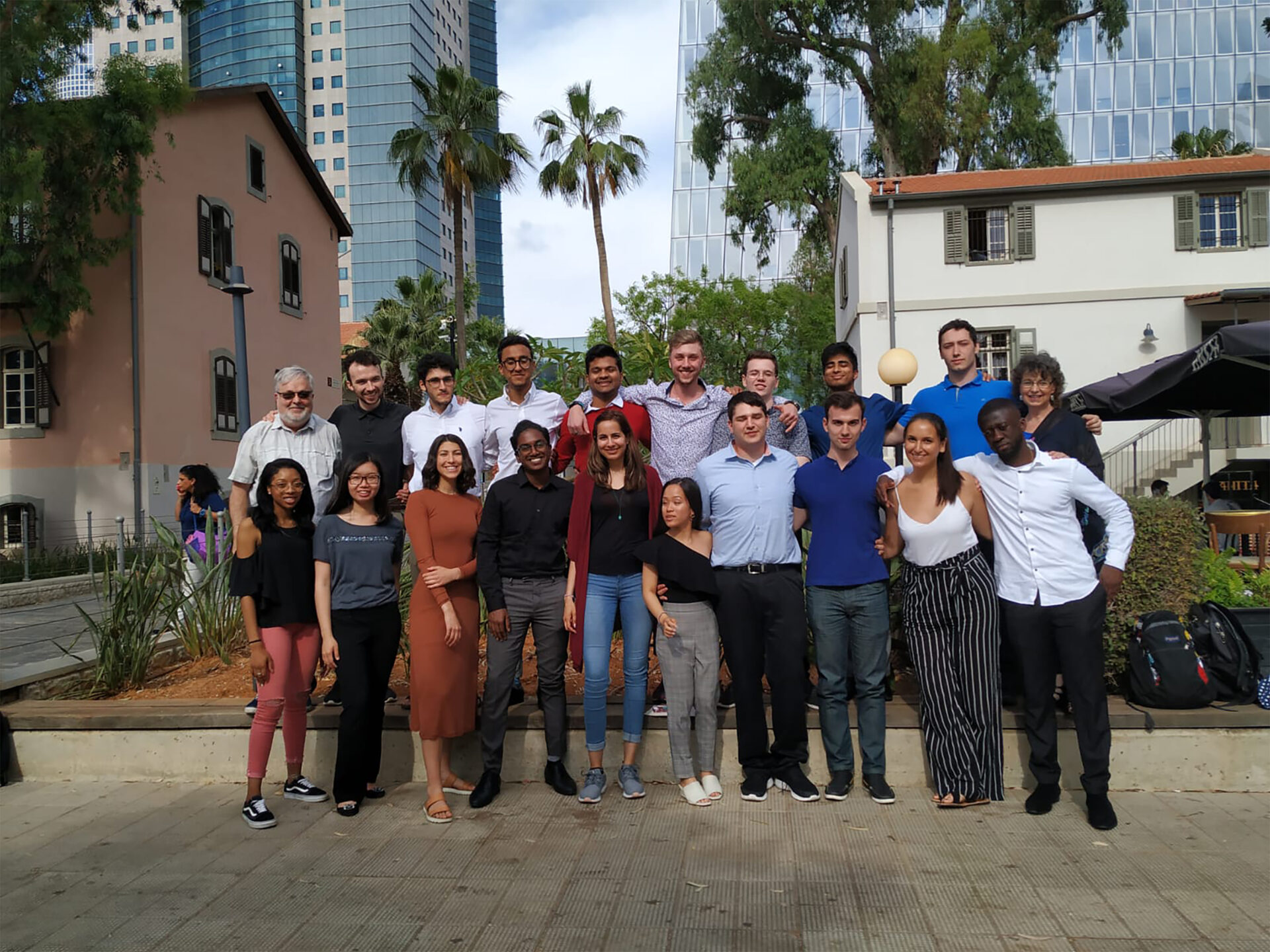 From April 29 to May 28, 2019, a group of 18 students attended an entrepreneurship program at the Technion – Institute of Technology. Under the guidance of Program Directors: Dr. Andrew Maxwell, Helen Leighton and Dr. Shlomo Maital, the students embarked on a journey of self-discovery and self-development by diving into the world of entrepreneurship in Israel – the Start-Up Nation.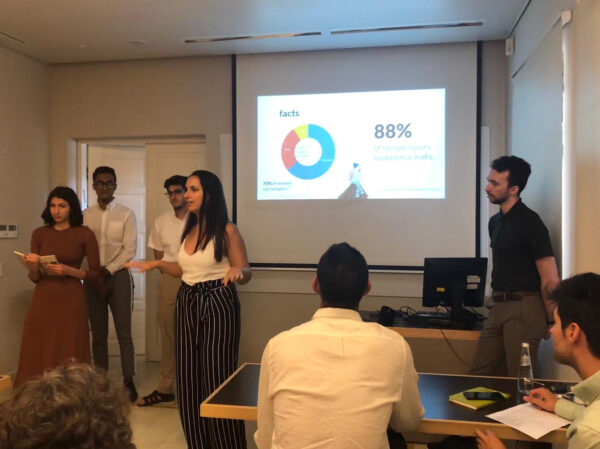 This experiential education course was delivered in a dynamic and engaging format, through a series of lectures, interactive workshops, guest speakers, group activities and visits to technology companies. In many of the classes, there was a strong emphasis on team-based learning.
The activities compelled students to think creatively, on the spot, while collaborating in teams – all skills which are necessary to entrepreneurship. For example, students were tasked to create a Rube Goldberg machine in one hour. There was huge capacity for creativity due to the ambiguity of what was possible, there was a need to work in an efficient and resourceful manner, and it was a chaotic environment given the limited time and large group size.
The instructors created a safe environment by recognizing each individual's uniqueness and value. This enabled students to come out of their shell.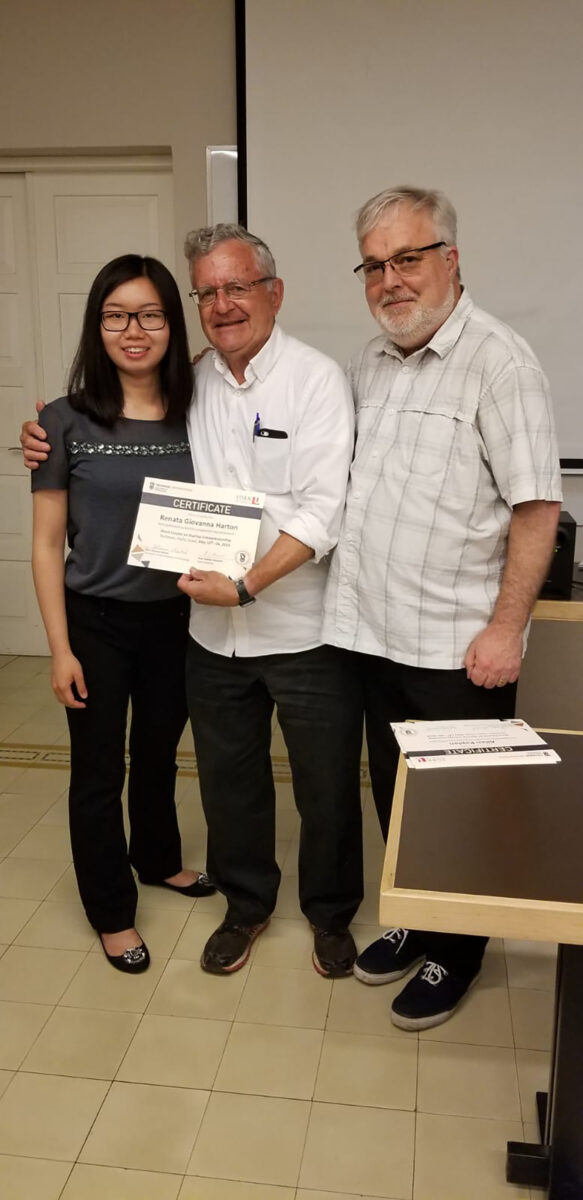 Certificate recipient: Renata Harton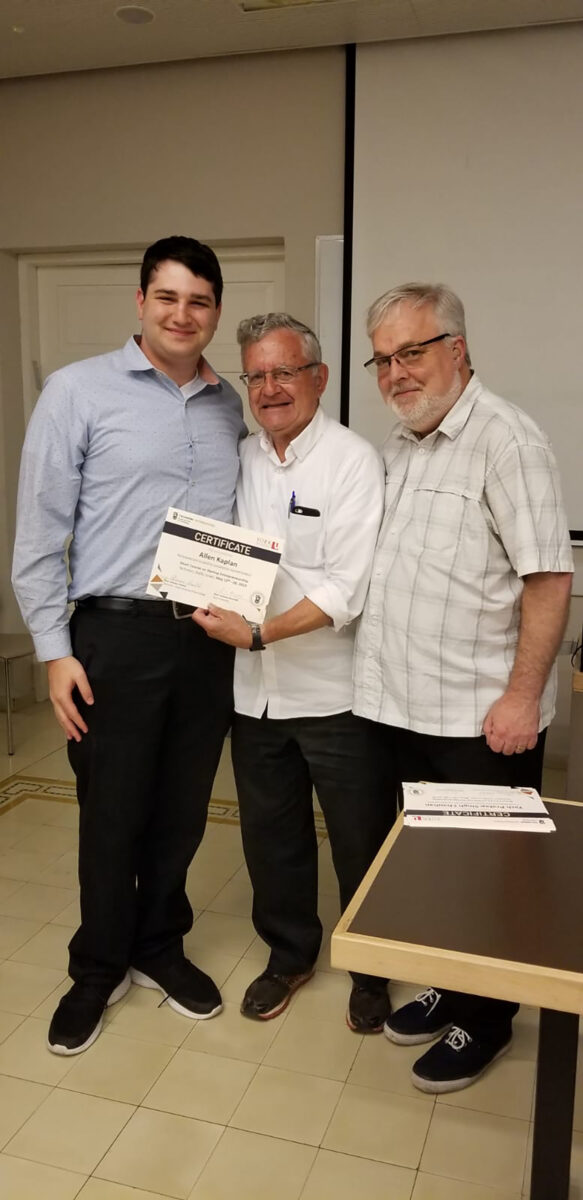 Certificate recipient: Allen Kaplan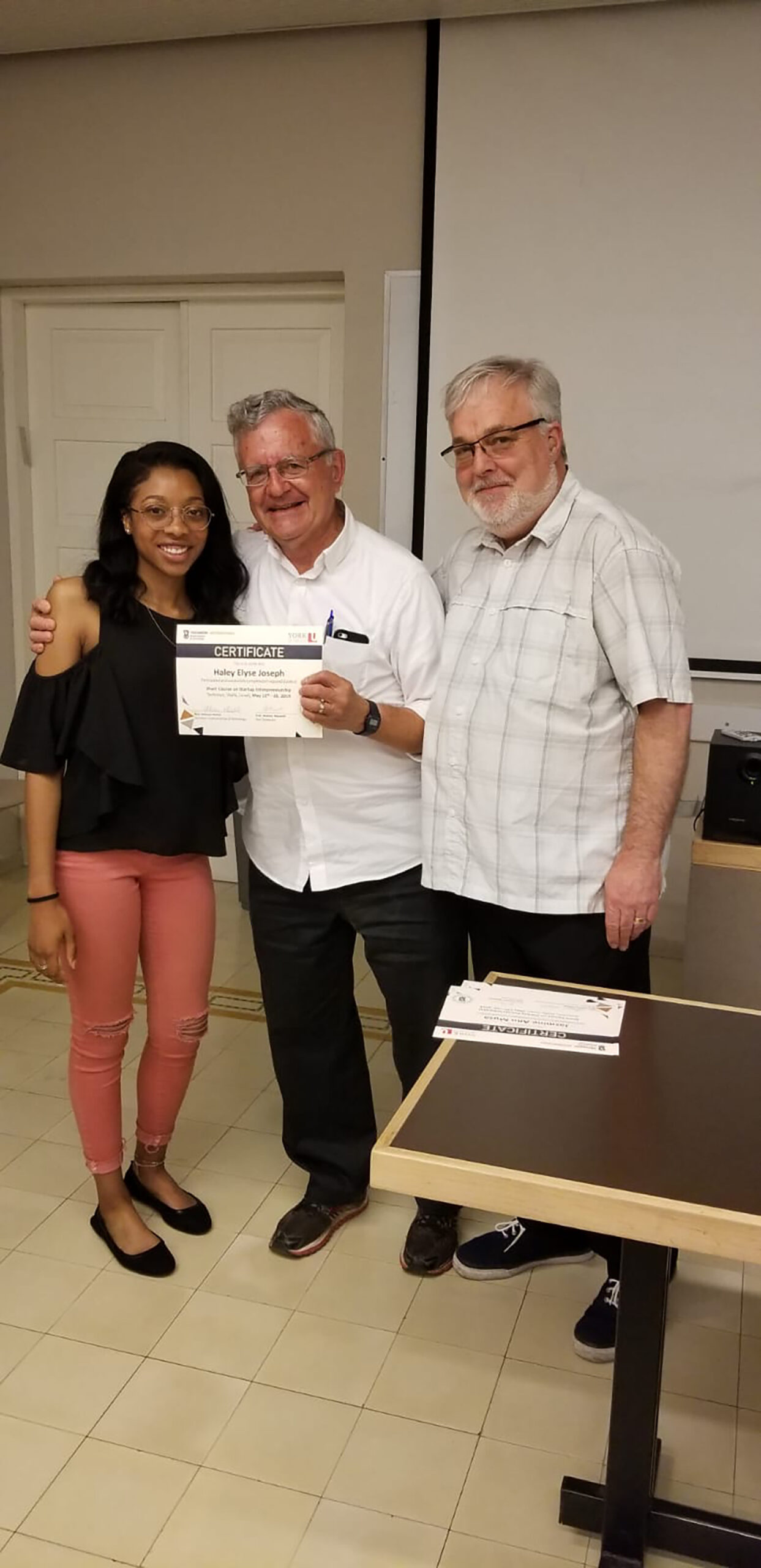 Certificate recipient: Haley Elyse Joseph
The opportunities presented through this experience gave students greater confidence as leaders. Collectively, they learned more about their strengths and weaknesses, as well as working in a team.
Many students were empowered to pursue entrepreneurship, this course gave them the tools for success. There was an emphasis on purpose-driven work and personal growth rather than competition.
One of our biggest takeaways of this program was to overcome the fear of failure. Many students became more comfortable with risk-taking and ambiguity, which is beneficial to success in the working world.
Written by Renata Harton.