---
Lassonde Alumna Creates Scholarship Award to Give Back to York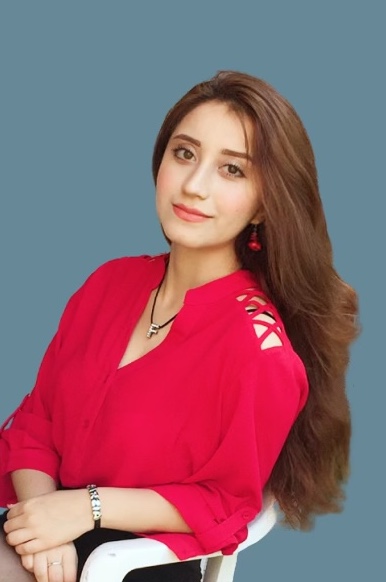 Farzia Khan, an alumna of York University's Lassonde School of Engineering, has created a student prize to give back to the community that supported her own academic journey.
The 2017 computer science grad established the Farzia Khan Champion for Equity, Diversity and Inclusion (EDI) Prize this year that will award a student who has demonstrated leadership and promoted an equitable, diverse and inclusive culture at Lassonde.
Examples of this leadership could be the establishment of a club, participation and promotion of events, contributing to research, and more.
Khan was inspired to give back in this way after thinking back to her time in university and what Lassonde scholarships did for so many other students.
"No one exemplifies the values we strive to instill in our student community better than Farzia – passionate, entrepreneurial, creative, compassionate and unrelenting in her pursuit of bettering society with engineering and science solutions. As a School, we believe everyone – regardless of their background, socioeconomic status, gender identity – deserve a quality education. This generous award is going to help us make that happen," Jane Goodyer, Dean, Lassonde School of Engineering.
Khan's pathway to post-secondary studies was rather unconventional. She moved to Canada with her family seven years ago but prior to coming here, she was unable to attend traditional high school due to frequent relocation and financial uncertainty.
"I wasn't able to start [high school] and I felt stuck. I had two options: give up on my education dream or take control of my future," she says.
Determined to get her education on her own terms, she Googled the High school curriculum and self-taught grades 9, 10 and 11 through online learning.
To apply to university, however, she required a high school transcript. She researched and found an American-based, accredited online high school for her final year of high school, and took the minimum number of credits to avoid exorbitant international fees. Many universities were confused by her high school history, and she found herself being waitlisted and/or admitted very late to several programs. Her dream of post-secondary education felt out of reach until she was accepted to the Lassonde School of Engineering.
While at Lassonde, Khan was elected President of the York Chapter of Women in Science and Engineering (WISE) and was also the founder of Elle Hacks, the largest hackathon created for women and non-binary individuals.
Now, she is an award-winning community builder, philanthropist, technologist, an entrepreneur, and, by day, a senior manager of Employee Tech Experience at the Bank of Montreal (BMO).
The prize will be awarded in the spring, and preference will be given to female students.
"The whole culture at Lassonde was about supporting all students and I never for a second felt disadvantaged because of my gender. In fact, I was shown that there are so many opportunities because as a woman in tech I can bring new perspectives. I learned my voice was important," she said.
Eligibility will be based on self-nomination, with applicants submitting a personal statement outlining why they feel they are a good candidate for the prize. The $500 prize, which is established under York's Special Program for Women in Science, will be adjudicated by an awards committee and awarded to one recipient each year.