---
Lassonde celebrate student success at the 2023 Lassonde Awards Ceremony
---
On October 2, 2023, the Lassonde School of Engineering hosted the annual Lassonde Awards Ceremony, which recognizes students' academic successes and extracurricular excellence in the 2022-2023 academic year.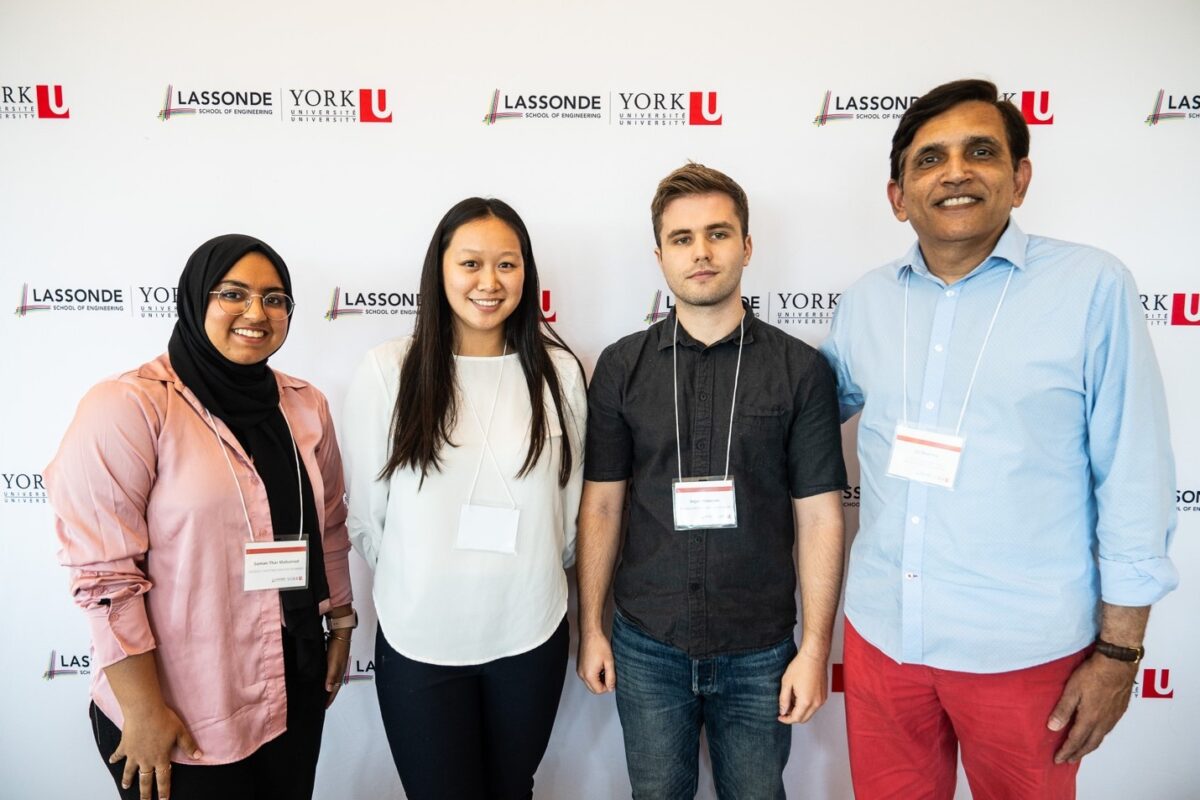 Many of the students who received awards at the ceremony demonstrated an exceptional commitment to Lassonde's values of collaboration, excellence and creativity. "At Lassonde, we emphasize the importance of teamwork and interdisciplinary problem-solving," says Jane Goodyer, dean of the Lassonde School of Engineering. "This means that we actively collaborate within our School and across the university, bringing our unique experiences and perspectives to tackle big challenges."
Alumnus Abid Sahi served as the Master of Ceremonies for the event. Sahi is currently a Principal and Senior Geotechnical Engineer at PNJ Engineering Inc. He completed his MASc in Civil Engineering under the co-supervision of Professors Rashid Bashir and Jit Sharma.
During the ceremony, Children, Youth & Social Services I+IT Cluster (CYSSC), a division of the Ministry of Children, Community & Social Services was announced as the Co-op Employer of the Year. Lassonde has worked in partnership with CYSSC since 2016.
"We are grateful that the students of Lassonde chose CYSSC for their co-op terms. They have been an incredible source of inspiration and extremely diligent in their work," says Alex Coleman, Chief Information Officer/Assistant Deputy Minister, Children, Youth and Social Services I+IT Cluster (CYSSC), Ministry of Children, Community and Social Services. "I encourage the students to always have a vision, be confident in themselves and build relationships to enable them to achieve their vision. On behalf of the Cluster, we are humbled by this award and look forward to many more years of working with Lassonde."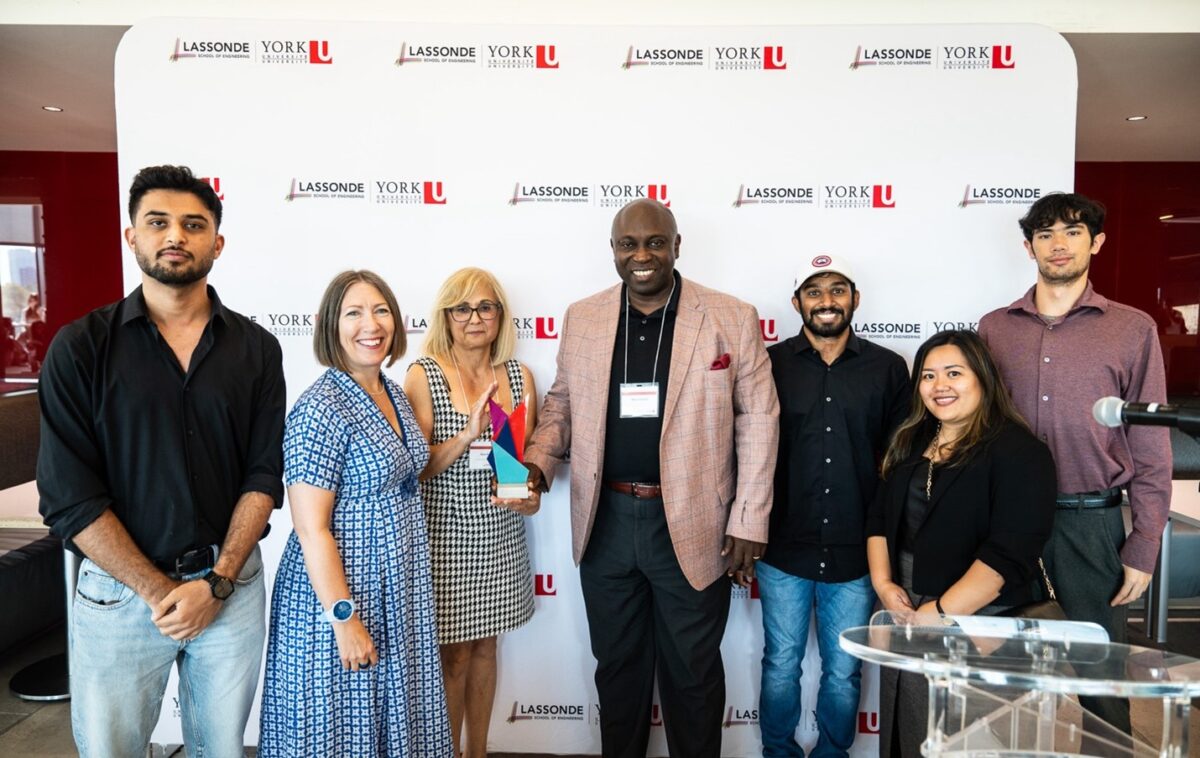 The donor spotlight talk was given by the Federation of Chinese Canadian Professionals (FCCP). David Sin spoke on behalf of FCCP, sponsor of the FCCP Electrical Engineering Award. The 2022-23 recipient of this award was Krishnika Raveendranathan.
"I am committed to making the most of this opportunity, not only for my own personal growth but also to honour the faith that our donor has placed in me," says Raveendranathan. "Receiving such awards serves as a solid foundation for me to continue making meaningful contributions to our community. As a future engineer, I am committed to giving back to society and using my skills and knowledge to create a positive impact."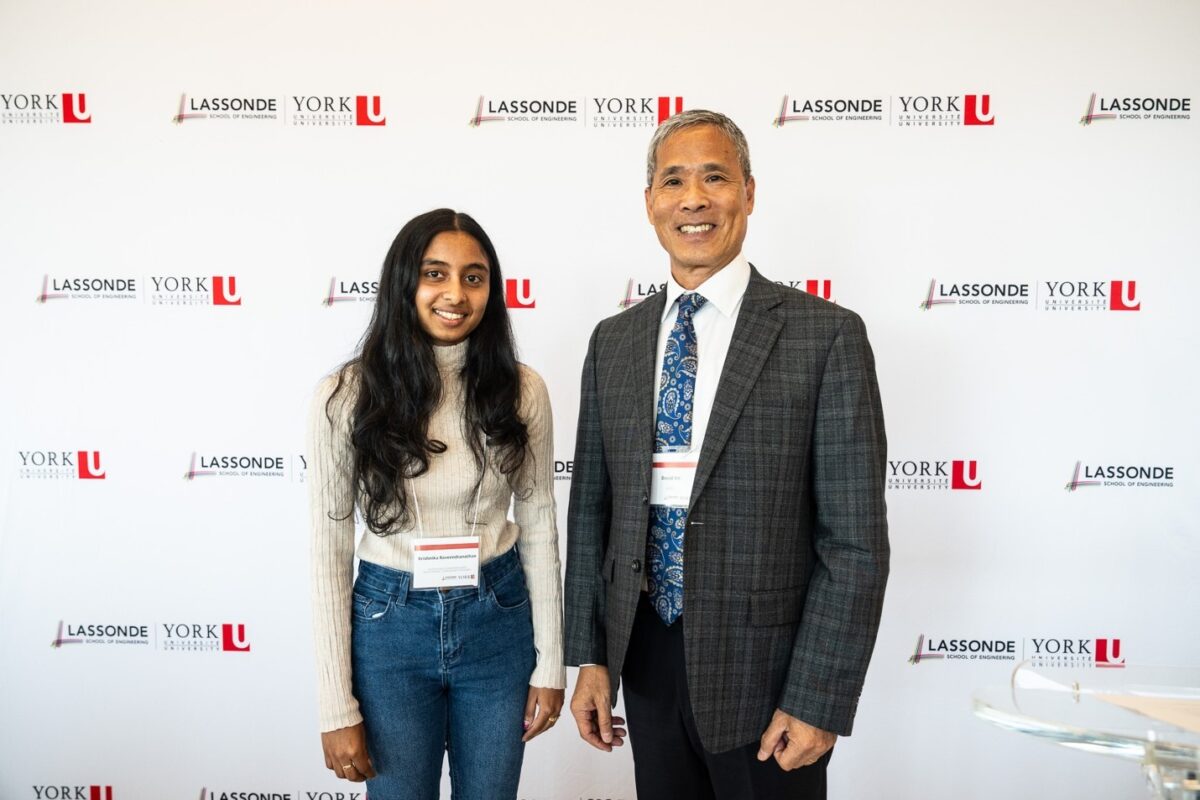 In total, 32 awards were presented throughout the ceremony. Many of these awards and scholarships would not be available to students without the generous support of Lassonde's partners and donors.
To see the full listing of award recipients, please see the event program.
Thank you to all the individuals and organizations that empower student success at Lassonde and congratulations to all award recipients on their achievements!