---
Lassonde Exhibit showcases student work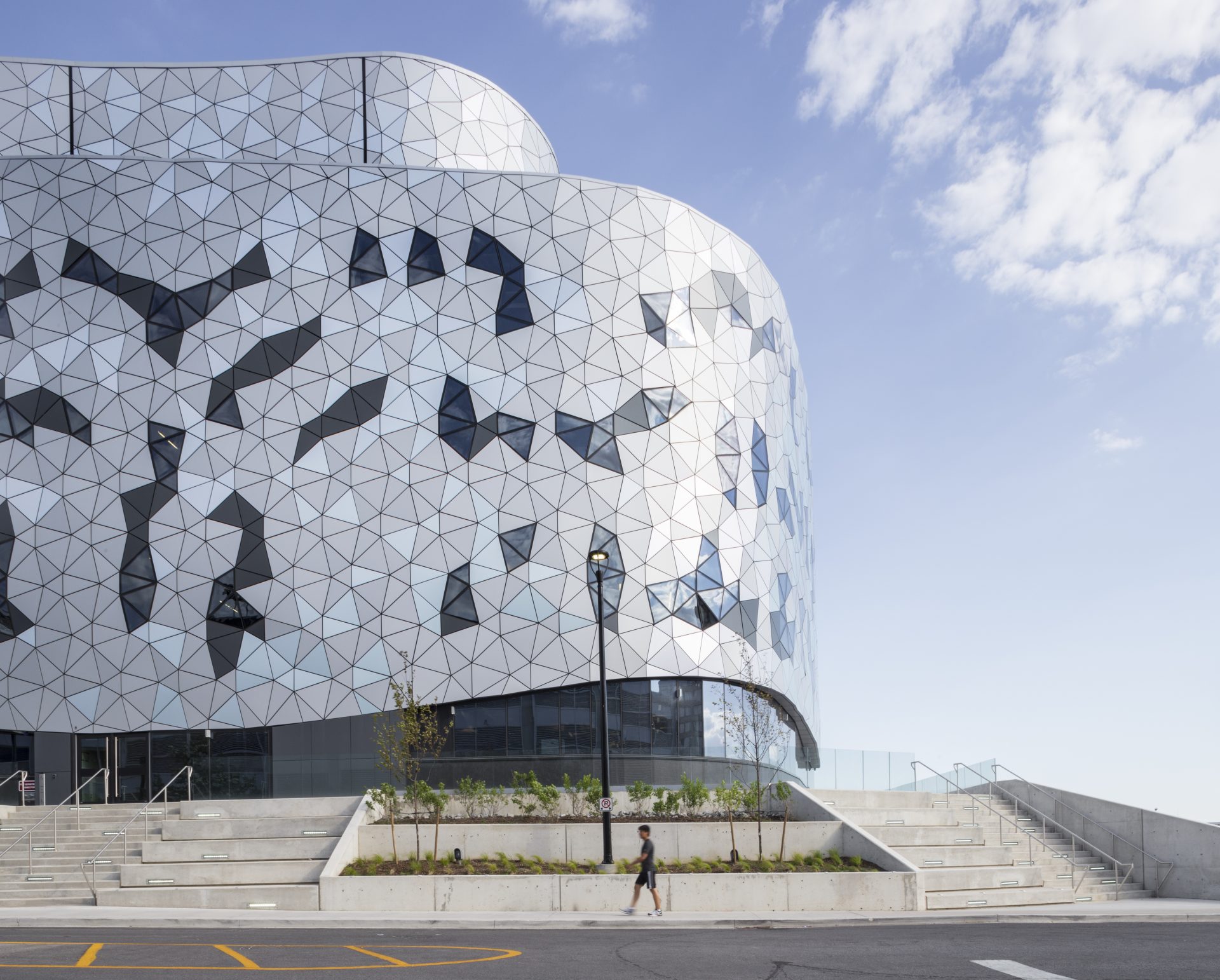 On April 29, Lassonde hosted the third annual Lassonde Exhibit, a showcase of student work including capstone projects, final assignments, passion projects and more.
The event was attended by more than 200 Lassonde and York community members.
Prizes were awarded to the following projects:
---
Patel Family Award
Potential to positively impact human well-being with maximum, immediate benefit.
Capstone Group Winners: CNIB Classroom Simulator
Ali Raza Syed, Robert Ingino, Rijul Aggarwal, Rui Benjamin Amoah
 "Everyone in my group is very passionate about computer technology and video games. We all thought it would be a good way to get experience in game development, while also working with CNIB, a very good cause."
---
Lassonde 50/50 Challenge Inclusion & Perspective Award: Capstone
The project that has been innovatively designed to consider equity and underrepresented people and perspectives
Capstone Group Winners: EZ Ways
Agata Szeremeta, Dawid Szeremeta, Jesse D'Oliveira, Josh Karon
Reason they chose this project:
"The 2017 Statistics Canada Canadian Survey on 
Disability shows that 7.7% of Canadians identify to have
mobility disability and, of these individuals, 17.5% will
attend a post-secondary institution. Projecting these
numbers to York University's student population of 54,000,
 we anticipate 728 students to have a mobility disability. This number considers only the students. It would be even greater 
if faculty, staff, and visitors of the campus were considered. Navigating around campus is already difficult for individuals who do not need any additional mobility assistive devices, due to its large size and complex structures. Because of the lack of existing and/or functioning accessibility features, it becomes even harder for individuals with mobility disabilities.

We wanted to improve the accessibility of the campus, specifically for those with mobility disabilities, and create a product that could make a positive, immediate difference. However, although tailored to such individuals, it could still be used as a simple tool to navigate around the campus by those who do not have any additional accessibility requirements."
---
Lassonde 50/50 Challenge Inclusion & Perspective Award: Non Capstone
The project that has been innovatively designed to consider equity and underrepresented people and perspectives
Winner: Maria Forero, Technology & Diversity, Passion Project Student
"As a computer science student I feel it is important to be aware not only of the progressing development of technologies but also its impact in society and who is benefitting from it. My Passion Project aims to display the knowledge of students from different backgrounds in university to see how aware they are of technology and its impact. I chose disparity because some articles (written by different students from different fields) show disparity in education, gender, economic and social. I would like the Lassonde Community to read my magazine, so they can be aware."
---
NSERC Chair in Design Engineering Innovation
Capstone Group Winners: Lyofresh
Cameron Boyce. Eric Checca, Menina Casalino, Sarah Karam
"In collaboration with Lyofresh Technologies, a food preservation technology start-up company currently operating out of the B.E.S.T. Lab at York University, this project focuses on developing an efficient and affordable freeze drying technology to reduce the barriers of adoption for food processors and other industries, such as biotechnology and nutraceuticals. Freeze drying technology removes water from food, stopping bacteria from growing, drastically increasingly shelf life. Lyofresh Technologies' patent-pending freeze drying technology significantly reduces the capital and operating costs of freeze drying, while its use of semiconductor microwave generators and unique processing chamber design maximize batch size, while reducing drying times and energy use by up to 66%."