---
Lassonde Professor Launches Research Collaboration to Combat Microplastic Contamination in Lake Ontario
---
Plastics are durable, lightweight and versatile, making them suitable candidates for use in a wide spectrum of products. Therefore, they are essential to the daily lives of many Canadians. Despite their benefits, challenges related to the end-of-life of these materials remain to be addressed.
The transport of plastic debris by rivers, storm drains, wastewater and windage represent major avenues for distribution (Figure 1). Through these pathways, plastics enter large bodies of water, such as the Great Lakes. In freshwater and marine systems, plastic decomposition slows down and can take centuries. Therefore, plastics remain in aquatic environments far beyond their urban and industrial lifespan. In freshwater and marine ecosystems, plastics are widespread and found in the deepest sea sediments and remote arctic waters. Dr. Shooka Karimpour, a Professor in the Department of Civil Engineering at the Lassonde School of Engineering at York University, is working to tackle the spread of plastics in aquatic systems.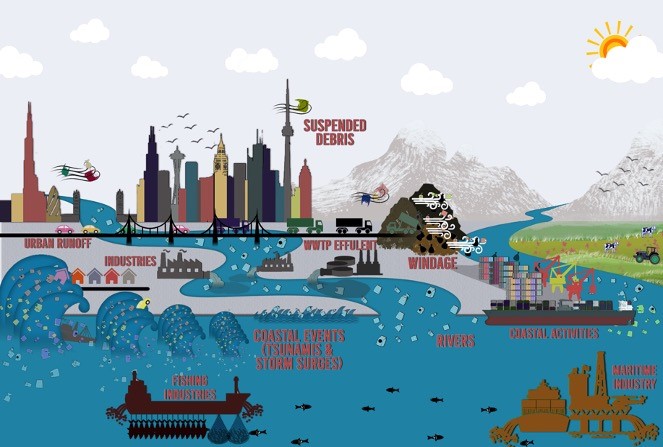 Figure 1. Infographic demonstrating transport of plastics into aquatic systems. Courtesy of Professor Shooka Karimpour and her team in the Environmental Hydrodynamics Lab (EHD Lab).
Microplastics are plastic pieces smaller than 5mm in size. Some microplastics are directly manufactured for use in clothing, cosmetics or household products, and others are the by-product of the breakdown of larger plastic debris (Figure 2). In the last decade, they have been recognized as emerging pollutants due to their impact on both aquatic animals and human health.
"What we see as visible, floating plastic debris on water surface is really only the tip of the iceberg. Existing research confirms that plastics, especially microplastics, are spread across all water bodies, including Lake Ontario. Pieces of a discarded plastic bottle in Toronto, can potentially end up in sediments a hundred meters deep in the Great Lakes or travel thousands of kilometres in the water to a distant area" commented Dr. Karimpour.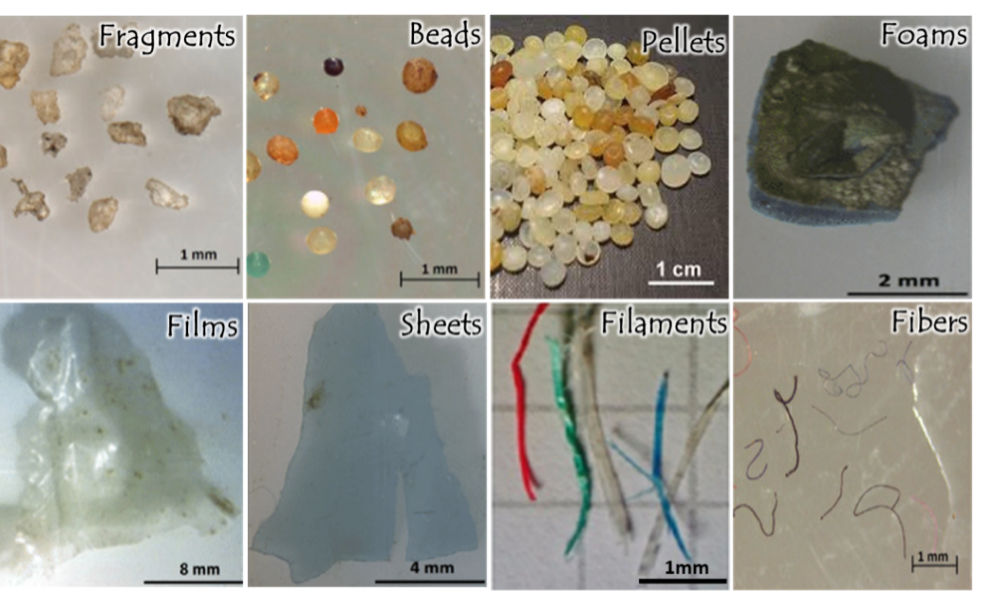 Figure 2. Image depicting types and shapes of microplastics, courtesy of Professor Shooka Karimpour and her team in the EHD Lab.
In 2017, it was estimated that 10,000 tonnes of plastics enter the Great Lakes every year. The plastics in these aquatic environments not only impact the water quality but also get consumed by many forms of aquatic life and later work their way up the food chain. Estimates indicate that floating microplastics on water surfaces only account for a small portion of this pollution and the overwhelming majority of these emerging contaminants are hidden within aquatic systems in water columns and sediments. Therefore, identifying and improving the detection, distribution, and environmental impact of microplastic pollution is of utmost importance.
Professor Karimpour has received an NSERC Alliance Option 2 Grant, totalling $493,400 over 5 years to help tackle this growing problem. The grant is titled "Hidden microplastics of the Niagara Basin: distribution, variability, and ecotoxicology in water and sediments".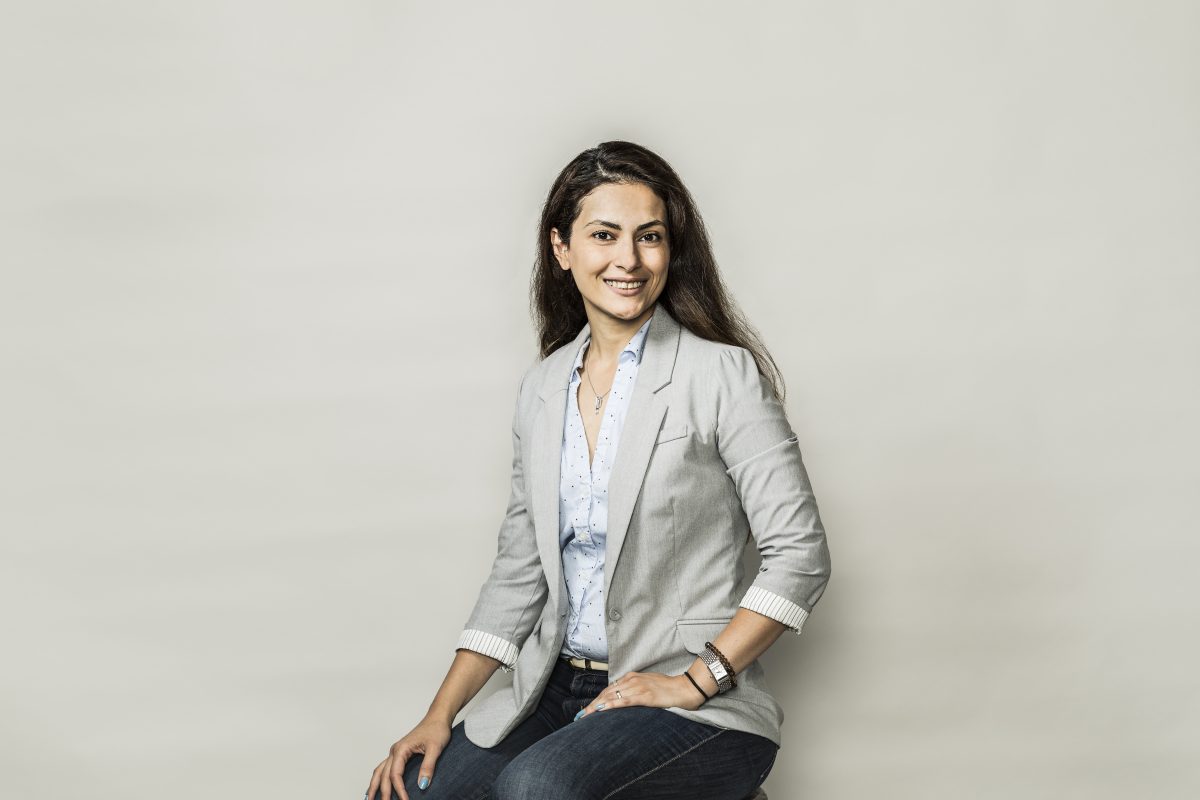 Dr. Karimpour is working with professors Raymond Kwong and Satinder Kaur Brar from York University, as well as professors Tirupati Bolisetti and Ram Balachandar from the University of Windsor. Together, the team has partnered with the Ontario Ministry of Environment, Conservation and Parks (Environmental Monitoring & Reporting Branch), Environment and Climate Change Canada (Watershed Hydrology and Ecology Research Division) and Pollution Probe to conduct this research.
Their research will identify the physical processes that lead to the transport and ecotoxicology of microplastics across the Niagara Basin of Lake Ontario as well as two rivers in the Greater Toronto Area. In a unique approach, the team will combine numerical simulations, field sampling and laboratory experiments to tackle the problem from multiple angles. Ultimately, their goal is to develop an understanding of how currents, gravity, and weathering influence the transport of microplastics in aquatic environments, and how this impacts aquatic life.
This NSERC Alliance Option 2 grant builds on a previous SSHRC Knowledge Synthesis Grant awarded to Dr. Karimpour in 2020, entitled "The Fate and Transport of Microplastics in Aquatic Ecosystems: Synthesis and Directions for Future Research". This funding is a partnership with fellow York University Professor Dr. Satinder Kaur Brar, as well as the National Research Council of Canada. As part of this work, Dr. Karimpour presented at the SSHRC Imagining Canada's Future Forum in April 2021.
The announced NSERC Alliance Option 2 grant awarded to Dr. Karimpour is a first for York University. NSERC Alliance grants fund collaborations of university researchers and partner organizations in multiple sectors. The Alliance Option 2 grants are funded up to 100% by NSERC and are awarded specifically for research aiming to address a societal challenge that must have a societal impact, making connections and broad outcomes.
As of this writing, Professors in the Lassonde School of Engineering have led 8 successful NSERC Alliance Grant applications and are also co-applicants or collaborators on other grants led by Universities across Canada.
---
This story also appeared in YFile.