---
Lassonde School of Engineering celebrates 10 years of creating positive change
---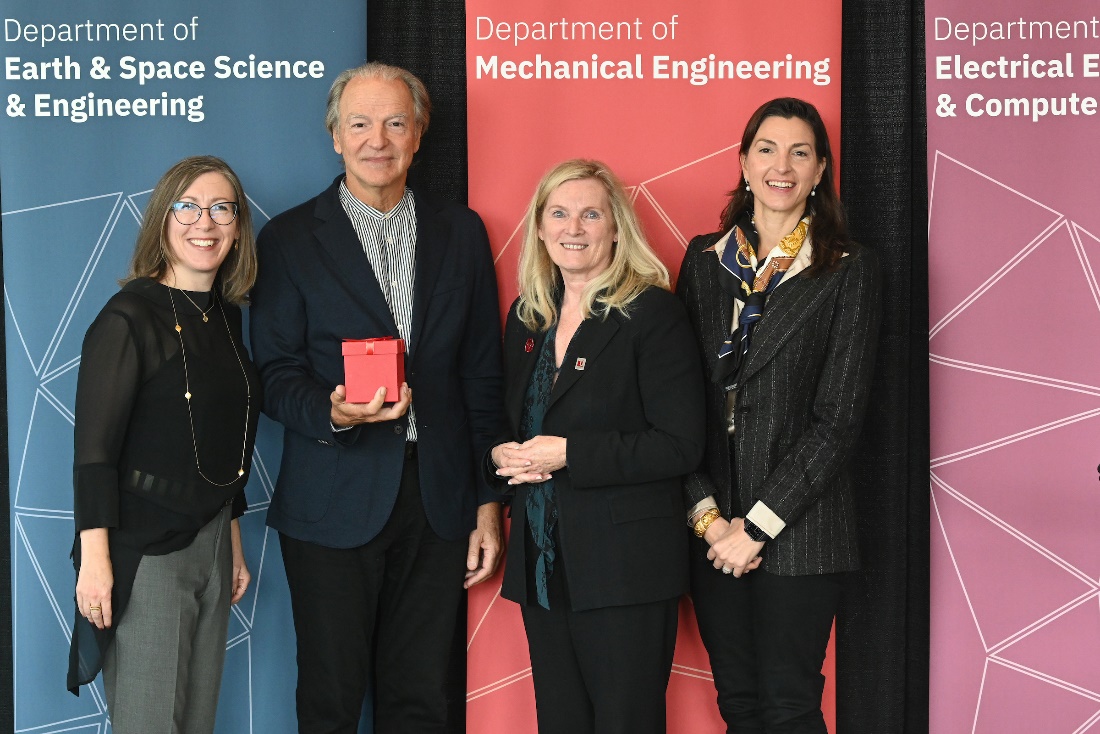 On November 1, 2022, the Lassonde School of Engineering celebrated its 10th anniversary with a series of events recognizing the School's many accomplishments since its inception. Over the past decade, Lassonde has established itself as a leading interdisciplinary School, a home where creators are empowered to make the world a more just and sustainable place.
"For a School that will transform people and ideas for generations to come, a decade is but the first of many milestones," said Jane Goodyer, dean of the Lassonde School of Engineering. "As we look ahead to the future, we have a strong strategic plan to build Lassonde's profile internationally through partnerships and by empowering our people to design and develop solutions for a more equitable, environmentally friendly world."
The all-day celebration started with Lassonde welcoming York University President and Vice-Chancellor, Rhonda Lenton; the School's Founding Donor, Pierre Lassonde; and his daughter, Julie Lassonde, for a luncheon and masterclass.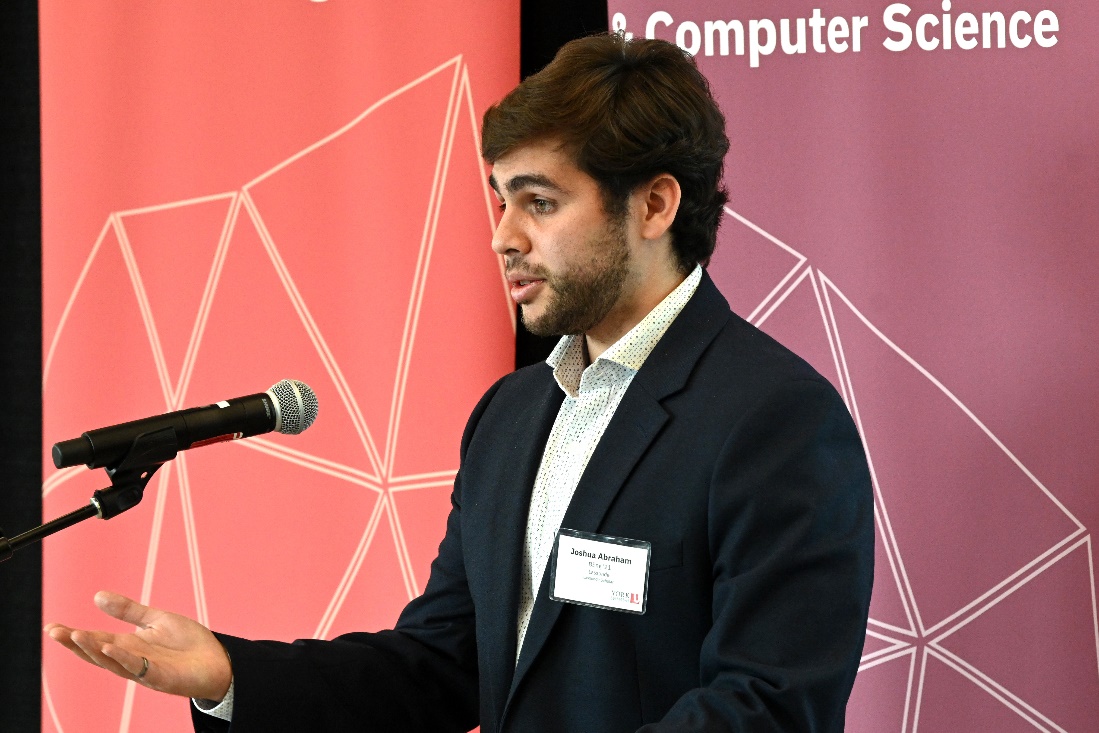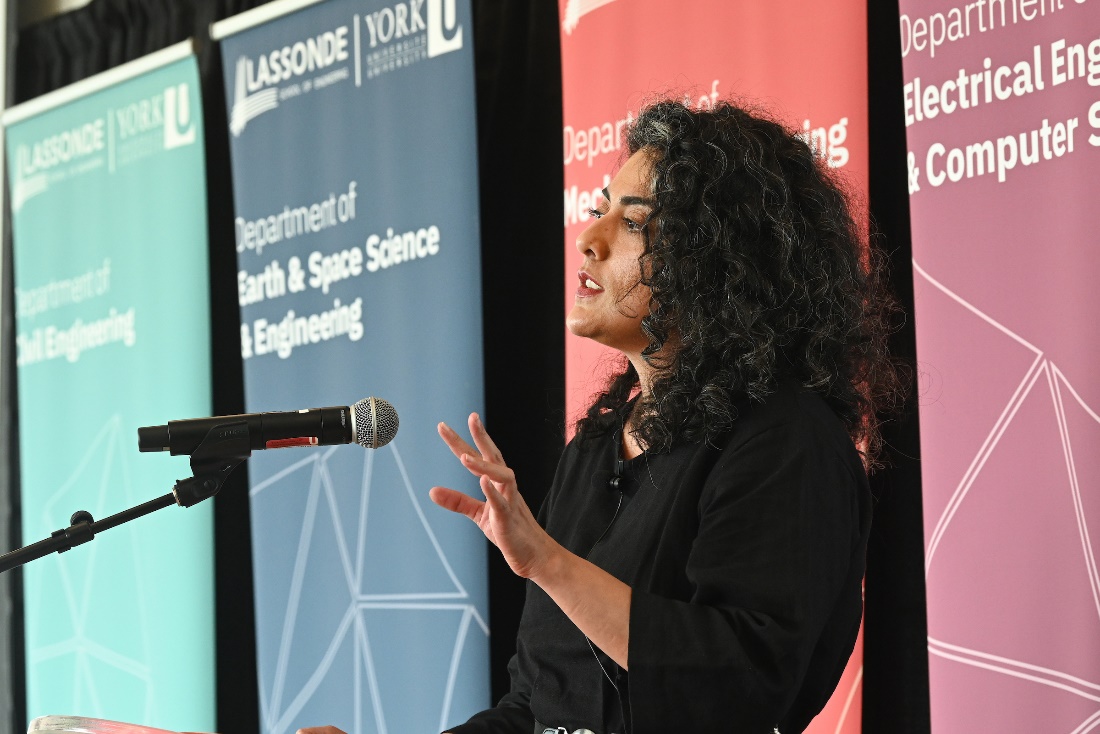 The masterclass session included remarks from Lassonde Scholar alumnus, Joshua Abraham. Since graduating from Computer Engineering in June 2021, he has been working at IBM Canada as a software developer, focused on AI for business intelligence. In his remarks, Abraham reflected on his experience at Lassonde, including his role as co-founder of the Lassonde Games – a student-led triathlon that incorporates the challenges of both hackathons and engineering competitions.
York alumna Saadia Muzaffar gave the keynote lecture during the masterclass. Muzaffar is a tech entrepreneur, author and passionate advocate of responsible innovation and the prosperity of immigrant talent in STEM. She's the founder of TechGirls Canada, the hub for Canadian women in STEM, and co-founder of Tech Reset Canada, a group of businesspeople, technologists, and other residents advocating for innovation that's focused on public good. Her keynote remarks focused on "How to Seize a Moment," a lecture about how creativity and STEM can help forge ethically rewarding lives.
During the afternoon, Lassonde students, faculty and staff gathered to enjoy cookies and hot chocolate at the Lassonde Building while they mixed and mingled along with York Mascot Yeo the Lion and Lassonde's Lassy the Zebra.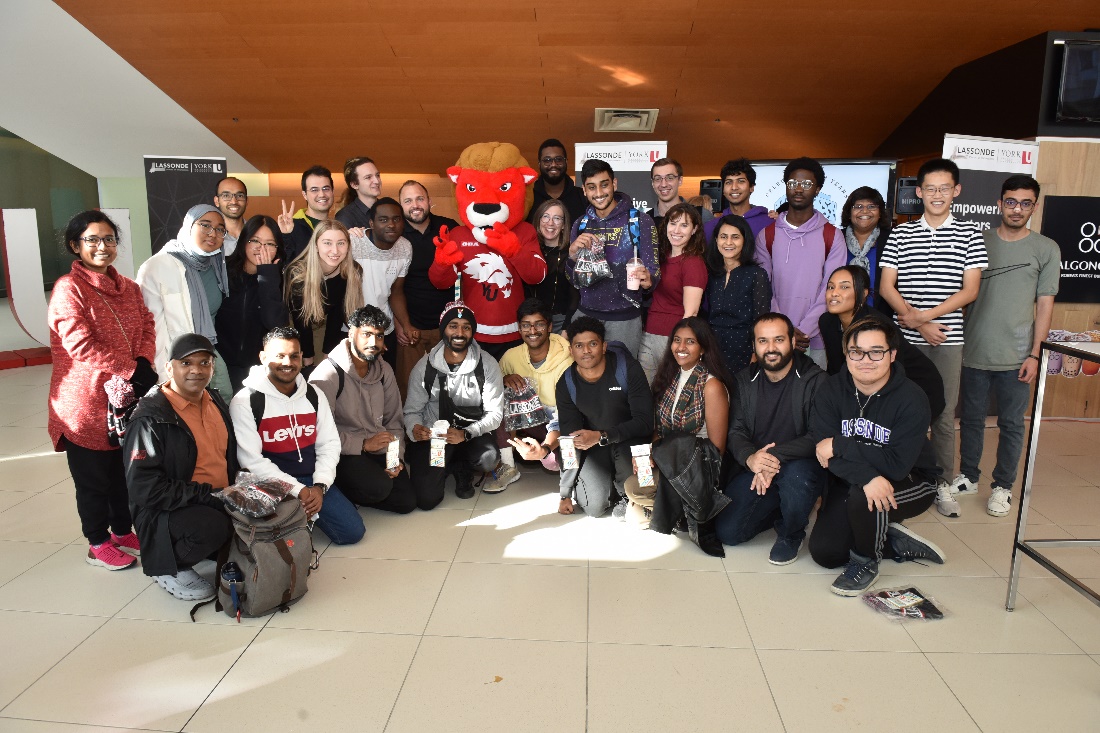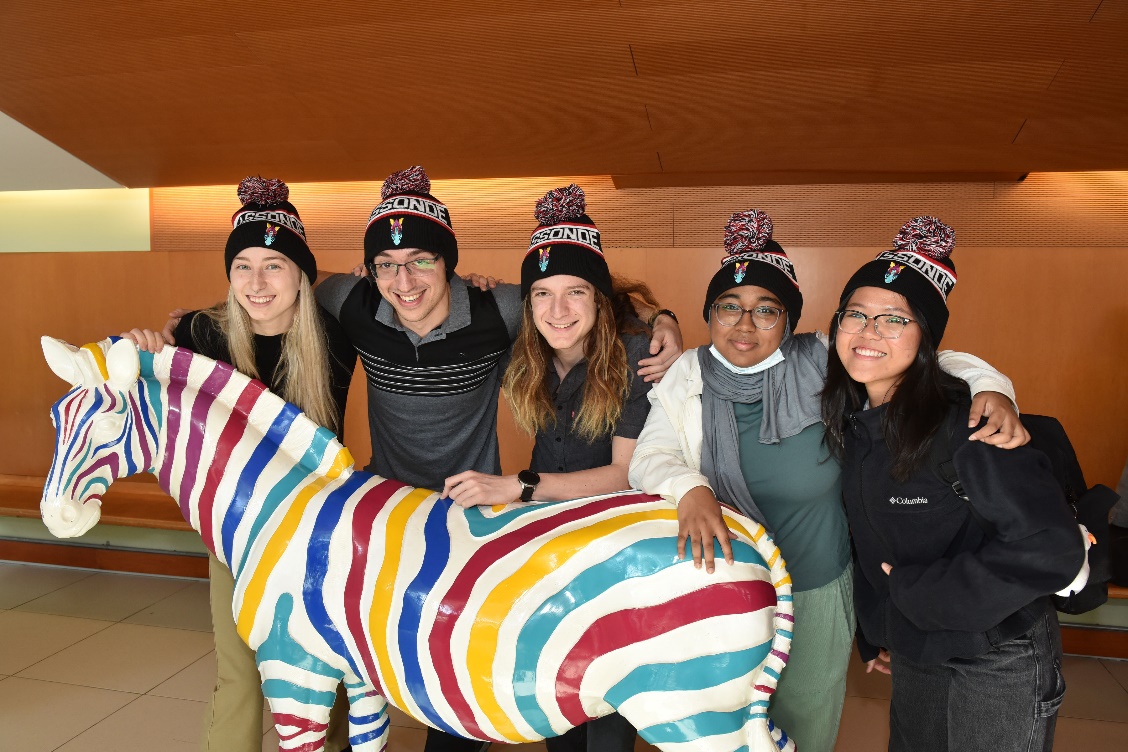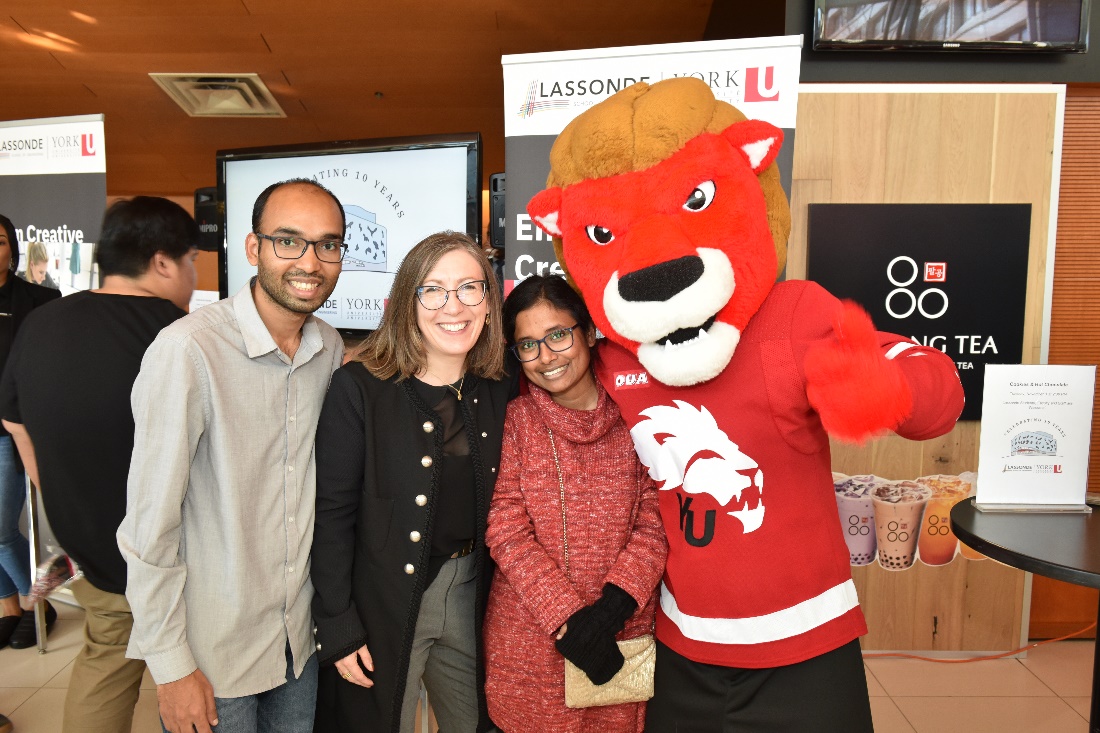 The celebrations concluded with an alumni reception at Steam Whistle Brewery where graduates, faculty and staff reconnected and reflected on their time at Lassonde. During the evening, guests heard from Dean Jane Goodyer and Hannah Yorke Gambhir, Mechanical Engineering alumna from Lassonde now working as a management consultant at PwC.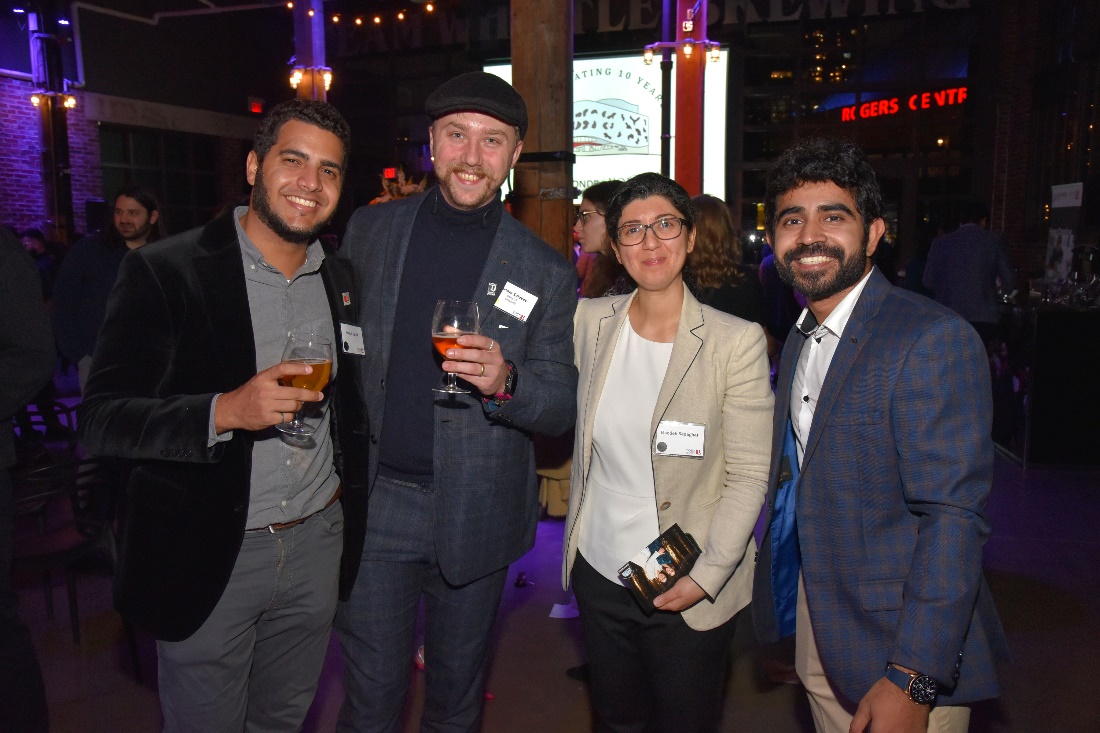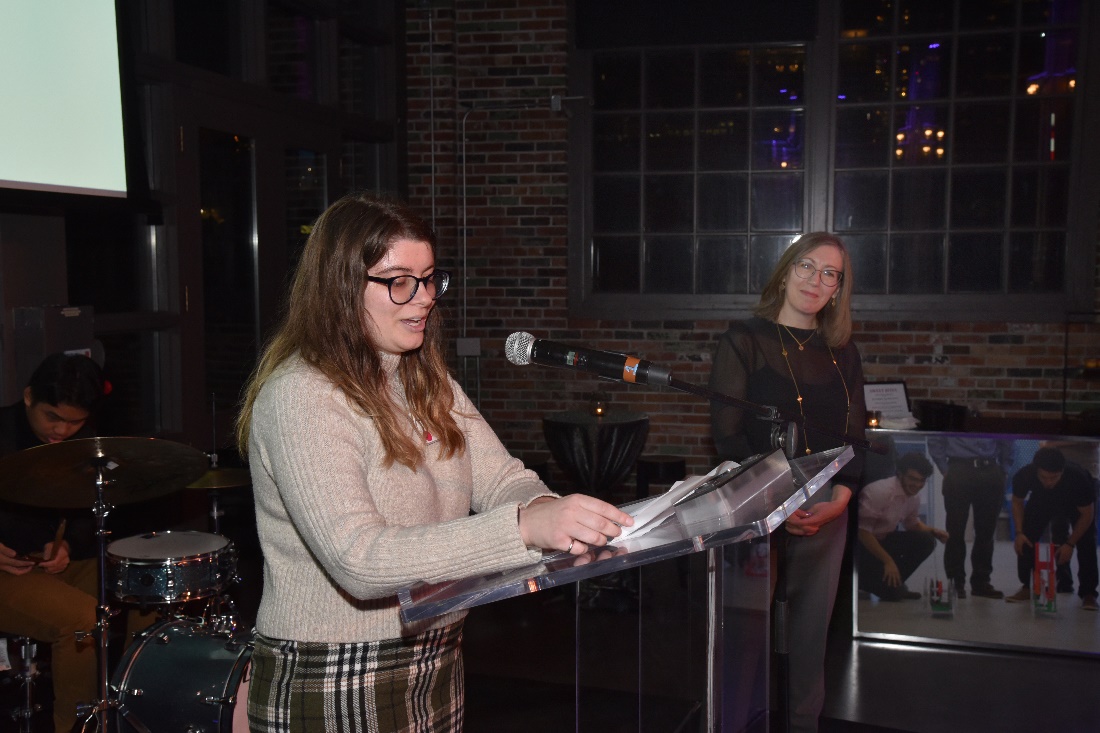 "I'm using what I learned at Lassonde to present deliverables on time, being comfortable taking client meetings, collaborating with a team and thinking quickly if something goes wrong," said Yorke Gambhir. "Lassonde has taught us well. We are a School for people who want to make a better world. We are a community of problem-solvers."
"There are more than 9,200 York University engineering and computer science alumni overall," said Dean Goodyer. "Building on Lassonde's mature base of programs and research, we've consistently added new people, programs, and facilities. The result is an innovative institution with an outsized impact for its relatively young age."
See the full photo gallery from the day here.