---
Lassonde School of Engineering names Children, Youth & Social Services I+IT Cluster 2022 Co-op Employer of the Year
---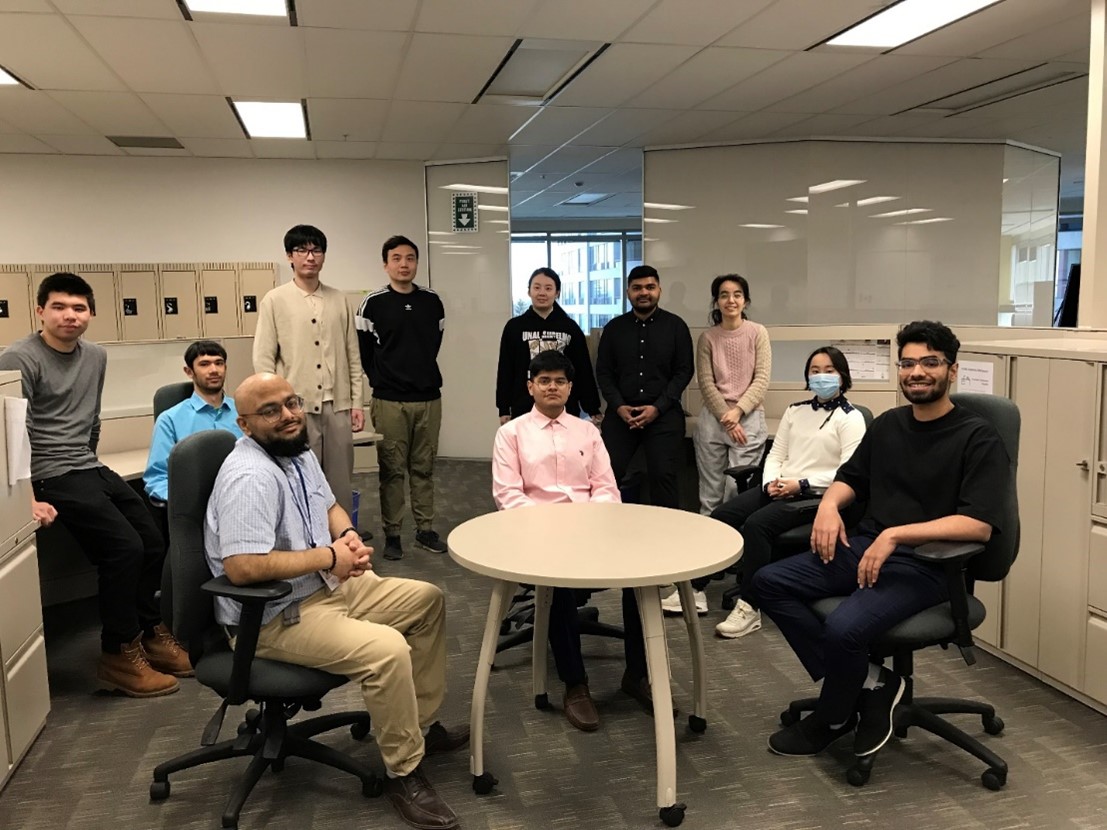 Each year, the Lassonde School of Engineering recognizes an employer partner who provided students with outstanding opportunities to learn and grow through co-op.
This year, the  Children, Youth & Social Services I+IT Cluster (CYSSC), a division of the Ministry of Children, Community & Social Services (MCCSS) has been named Lassonde's 2022 Co-op Employer of the Year.
The MCCSS works to improve outcomes for children, youth, families and individuals who need support, and advance the interests of women across Ontario. Within the Ministry, CYSSC is focused on building human-centred and integrated services and supports for vulnerable Ontarians.
"Overall, our experience with Lassonde School of Engineering, York University students so far has been fantastic," says Oscar Acuna, Manager, Systems Development and Testing at CYSSC. "All past Lassonde students have demonstrated good technical skills, willingness to learn, interest in the work at hand and, more importantly, proactively ask for more tasks to be given to them."
Lassonde has worked in partnership with CYSSC since 2016. To date, students have completed 50 work terms, with 28 of these completed by 15 students in the 2022-2023 year, a 200% growth over the previous year.
"It has been a delight to work with the student recruitment team at CYSSC," says Mayolyn Dagsi, Manager, Co-op Program and Business Partnerships at Lassonde. "We really appreciate their collaborative nature, adaptability and openness to finding new ways to connect with students. We are also grateful to the various managers and supervisors who continuously mentor and guide our co-op students throughout their journeys. Their commitment to providing positive and engaging experiential learning experiences is essential to the success of our students."
An actively engaged partner for both Lassonde and other areas at York University, CYSSC regularly seeks feedback from co-op departments and demonstrates a strong passion for supporting co-op students in their career development. The team is also accommodating, allowing international students to start their terms late in 2022 as they awaited valid co-op work permits after unexpected delays.
Lassonde students were exceptionally pleased with their co-op experience at CYSSC, with 100% saying they would recommend CYSSC as a co-op employer.
"The on-boarding session greatly aids students in becoming familiar with all the projects the cluster is working on," says Hamza Sohail, a Lassonde co-op student who worked at CYSSC as a Business Systems Analyst and Programmer. "CYSSC is one of the greatest places to work because they provide you the opportunity to work on fascinating projects, like building automation tools."
CYSSC is an employer focused on equity, diversity and inclusion, offering various recruitment sessions for students, including specifically to those who are Black and Indigenous. Their commitment also goes beyond co-op opportunities, often extending to job offers after graduation. "By the end of my term, I developed a passion for the field of accessibility and realized how much I love working with people and exploring how we interact with technology," said Thalia Godbout, a former Lassonde co-op student who worked as an Accessibility Technology Analyst Intern, who has now joined CYSSC full-time.
Learn more about Lassonde's co-op program by visiting the Lassonde co-op website.
Learn more about CYSSC's offerings by visiting the Government of Ontario website.