---
Lassonde School of Engineering names CIBC 2021 Co-op Employer of the Year
---
Every year, Lassonde recognizes employers who have provided our students with outstanding learning opportunities through co-op. We're pleased to announce that CIBC has been named our 2021 Co-op Employer of the Year.  
 "We're so pleased to be working with CIBC and happy to be naming them our 2021 Co-op Employer of the Year," said Marily Molina, Manager, Co-op Program & Business Partnerships at Lassonde. "In addition to hiring many students, they are actively engaged with the Lassonde and York community." 
The Lassonde School of Engineering has a long-standing relationship with CIBC, dating back to 2015. Over the last six years, CIBC has hired over 80 Lassonde students for over 100 work terms, with 30 students hires in 2021-2022 alone.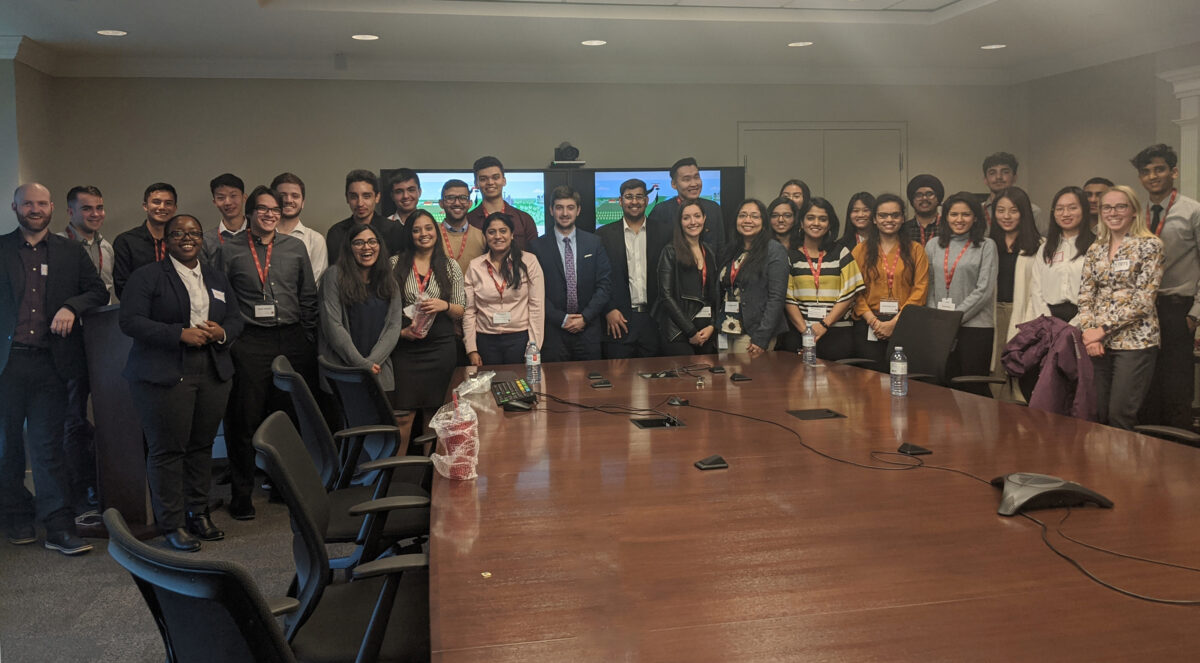 "It is always a pleasure being able to work with students from Lassonde School of Engineering" said Victoria Zajdel, Director, Campus Recruitment & Early Talent Engagement at CIBC. "These students demonstrate strong leadership along with critical thinking and possess the skills we will need in the future. We are always impressed with the quality of students who come from Lassonde and how easily they transition from academia to a corporate environment." 
CIBC is a highly engaged employer, hosting a diverse range of workshops and information sessions, in addition to sponsoring student-run events, including Elle Hacks and the Lassonde Games. The company welcomes co-op students from numerous Lassonde programs including Computer Science, Computer Security, Computer Engineering, Electrical Engineering, Space Engineering and Digital Media. 
"This past February we had the privilege of sponsoring the 2022 Lassonde Games," said Shalise Goffe, Sr. Manager, Campus Recruitment. "Students displayed dynamic teamwork and tackled thought-provoking business challenges. We were impressed with their level of skill and how Lassonde students are able to think outside the box. It was a great event, and we look forward to continuing to partner with the School on future opportunities." 
CIBC frequently seeks feedback from Lassonde and other departments at York University on ways to improve the co-op student experience and their career events.  Their time and dedication to collecting feedback is reflected in students reporting very positive experiences during their work terms at CIBC.  
Learn more about Lassonde's co-op program by visiting the Lassonde co-op website. 
Learn more about CIBC's student offerings by visiting the CIBC website.