---
Lassonde Students Win Global Case Competition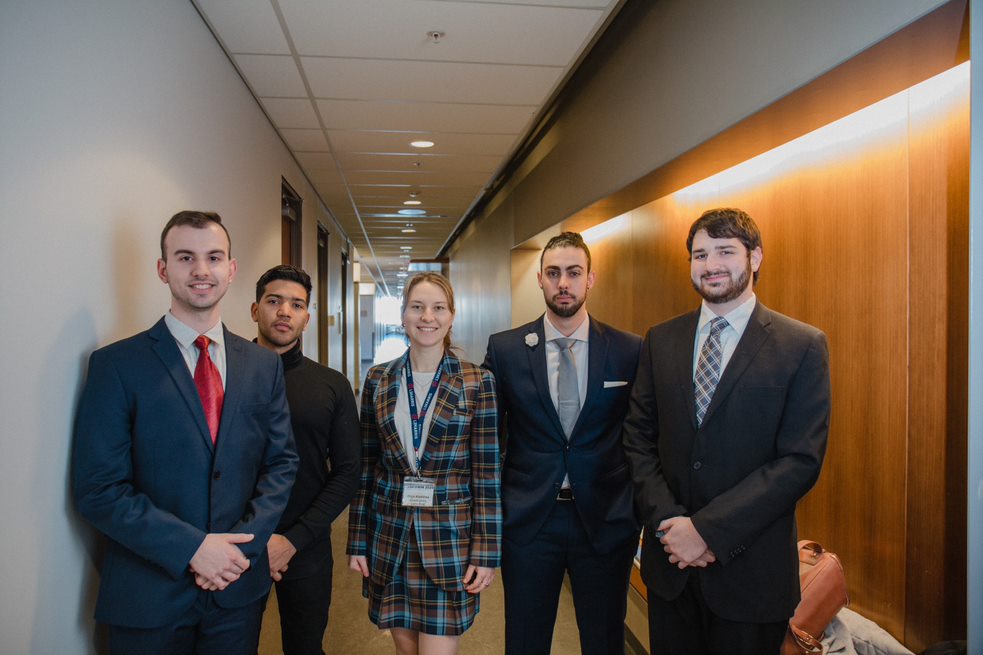 BEST Lab has supported a team of Lassonde students who won the global Engineering & Commerce Case Competition (ENGCOMM) hosted by Concordia University in Montreal. The international case competition hosted 14 teams from around the world to provide innovative solutions to three separate cases brought forward by GlobalMedic, ESB, and L3Harris.
The team was diverse, coming from varying programs and study years including:
Olga Klushina: 4th year, Electrical Engineering
Allen Kaplan: 3rd year, Software Engineering
Semi Hesaj: 5th year, Space Engineering
Kourosh Toghrol: 2nd year, Mechanical Engineering
All these four students have completed the International Experiential Entrepreneurship (York-Technion) Course and the Entrepreneurship Courses of the BEST Certificate and there was the only team at the competition who were all Engineering students. All other university teams were a combination of two engineering and two commerce students. Dr. Andrew Maxwell, Bergeron Chair in Technology Entrepreneurship, was the coach of our students throughout the process and he is so proud of these students' achievement especially as it was the first time York University entered the competition.
The final case came from American technology company, defence contractor and information technology services provider L3Harris. It was centred around their Canadian subsidiary, MAS, which operates as their In-Service Support (ISS) arm. The challenge was to innovate how maintenance & support on aircraft, naval ships and light armoured vehicles are currently being performed, modernizing L3Harris' ISS technologies that currently rely on time-based, reactive maintenance systems.
The options were open-ended; however, the mandate was clear: the best solution would reduce the duration of work activity, improve efficiency, enhance operability & reliability of supported machinery and return value within 10 years. This challenge required the team to have a strong understanding of the current defence market landscape, technological landscape and the intricacies of L3Harris' unique position as a company.
The team's solution was Predictive On-Demand Support (PODS). PODS is an Augmented Reality headset (built atop of Microsoft's HoloLens) that acts as virtual tech-support, guiding users through a diagnostic autonomously. It also uses advanced data analytics from IoT devices/sensors to provide predictive maintenance capabilities, anticipating problems before they occur. A technician using PODS is able to inspect a machinery problem, guided step-by-step through a diagnostic per L3Harris' established procedures.
On the business end, the team proposed L3Harris- a company known to acquire other companies- obtain their predictive maintenance capabilities through the acquisition of technology company C3.ai. This was deemed necessary to compete against the likes of Boeing, Lockheed Martin and Thales. The team forecasted that the proposed solutions could net L3Harris $550M from immediate RFP contracts.
"This was by far the most impactful, educational, and fun competition I was a part of. Not only were we able to tackle really difficult problems, but it was also great to see the judges asking us deeply thought-provoking questions. I'd like to personally thank Dr. Andrew Maxwell and the rest of the best lab, alongside Lassonde as their dedication to design thinking and innovation definitely set us apart from the rest," says Kourosh of his experience.
Join us in congratulating Olga, Allen, Semi and Kourosh on this outstanding achievement