---
Lassonde students win Innovative Designs for Accessibility award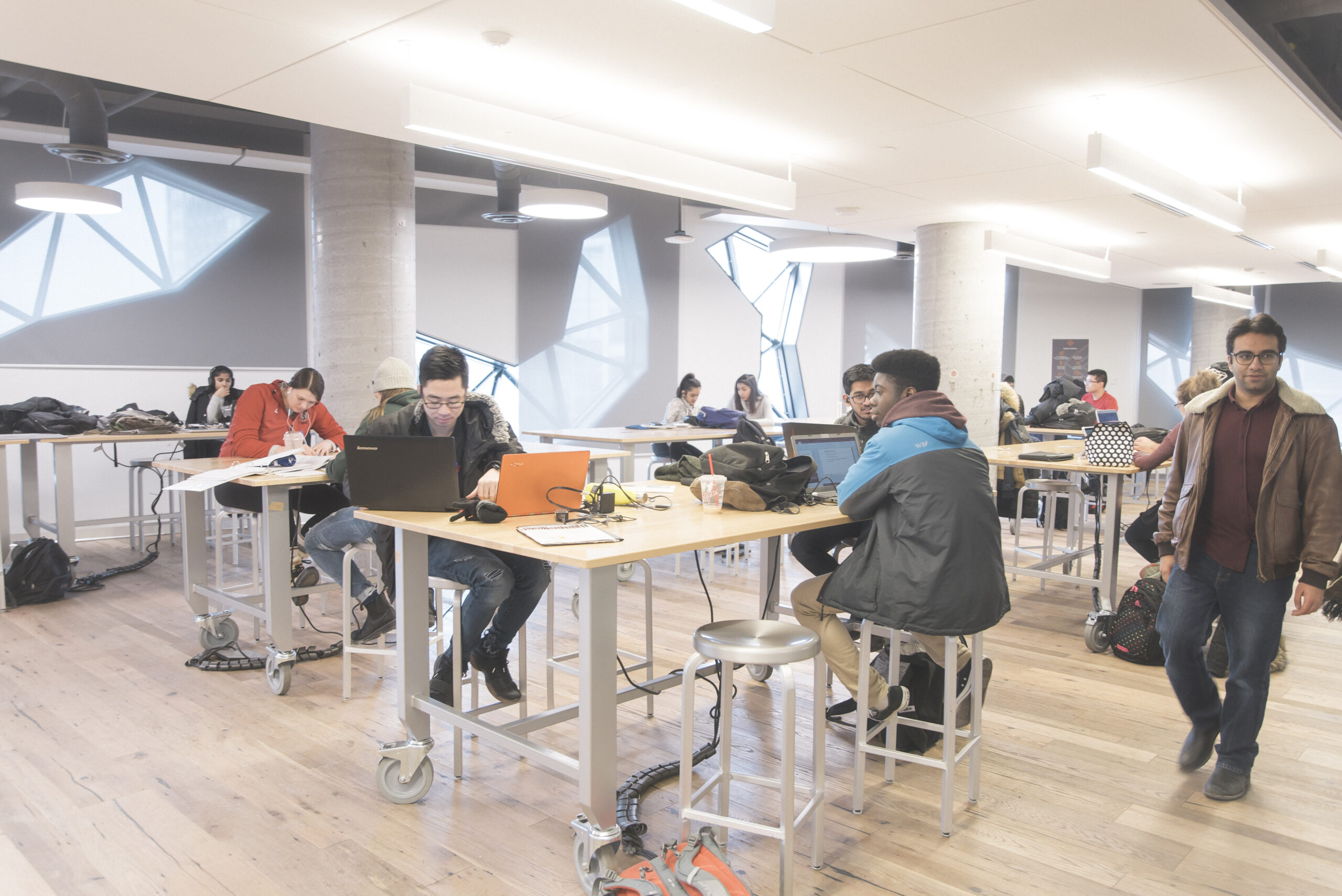 A bright idea to develop eyeglasses that use microphones and speech recognition software to display the spoken word has netted a team of Lassonde/YorkU students a prize in the Council of Ontario Universities (COU) Innovative Designs for Accessibility (IDeA) student competition. The top three teams were announced Friday by the COU.
The six students placed third among the 10 finalists in 2015 IDeA student competition, which engages students in an experiential education initiative that has the student teams think about challenges faced by people with disabilities and develop solutions to break down barriers whenever they come across them.
The Lassonde team won the prize for their concept for eyeglasses for individuals with hearing impairments that use microphones and speech recognition software to display words spoken to the user. The team members are Toni Kunic, Jonathan Lebon, Yantesh Dhir, Vahe Khachikyan, Bilal Raza and Dev Vishnu Dutta.
An app that promotes healthy, active living by checking in to make sure users are meeting the goals they've shared with their social network is this year's winner of the COU's IDeA student competition.
Designed by Carleton University's Quayce Thomas and Brendan O'Brien, the app took the top prize. The Carleton duo, architecture students in the Faculty of Engineering & Design, also took IDeA's second prize for a device that helps people get up or down from a chair that – unlike some hospital-issued assistive devices – is stylish and aesthetically pleasing for use in the home.
"Ontario universities encourage the innovation of our students," says Bonnie M. Patterson, COU President and CEO. "When we match students' abilities to be creative with our goal of creating accessible environments, we get graduates who can recognize barriers for people with disabilities and can help to remove them as they go out into the world."
Each of Ontario's 21 publicly assisted universities participated in this year's competition, funded by the Ontario government's Enabling Change program, through the Accessibility Directorate of Ontario in the Ministry of Economic Development, Trade & Employment.
Finalists included students from the University of Guelph, McMaster University, University of Ottawa and York University.
The winners and three runners-up will receive prizes of $1,500, $1,000 and $500 respectively, while the bonus prize winner receives $1,500.
Images are from Lassonde's Eng4000 demonstration day where the team competed. See more on Facebook.