---
Lassonde's BEST Lab startup, Skygauge Robotics, closes $3.3 million in funding to build a workforce in the sky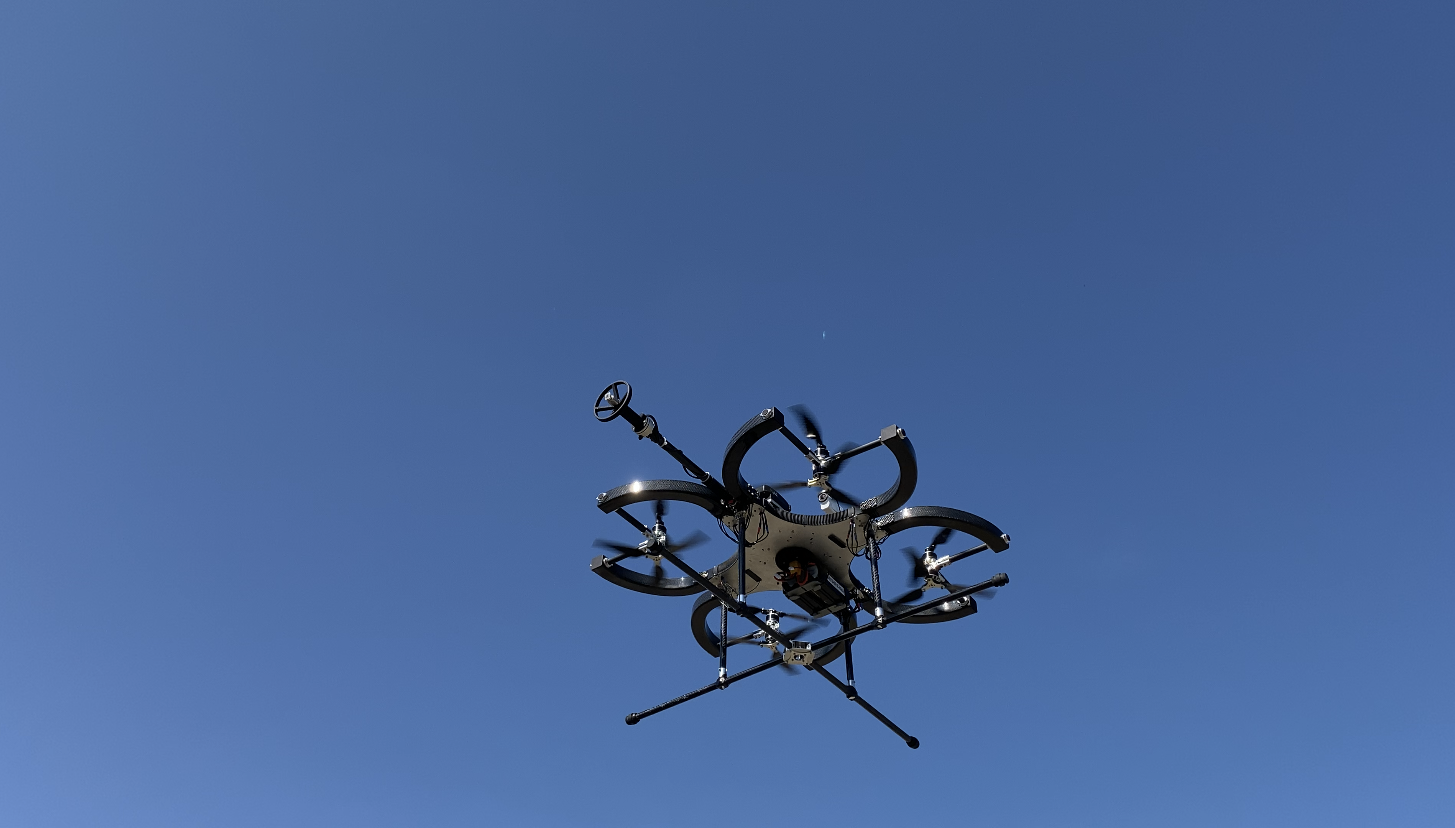 Skygauge Robotics closed a seed round of $3.3 million CAD led by BDC Capital's Industrial Innovation Venture Fund with participation from RiSC Capital and follow-on from existing investors SOSV (through the HAX accelerator) and Hello Ventures, in late 2020. As a former start-up incubated in the Lassonde School of Engineering Bergeron Entrepreneurs in Science and Technology (BEST) Lab and client in the IP Innovation Clinic of Osgoode, Skygauge Robotics has strong ties to York University.
"We formed Skygauge Robotics in 2016 when we noticed a lack of design innovation in the drone industry. Around the start of the decade, we were promised a very ambitious vision that drones would do any type of job, yet the industry is mostly composed of drones taking pictures and videos for data collection," says the firm's CEO Nikita Iliushkin. "We realized this stemmed from limitations with current designs. They were not stable enough to do more physical work and so we had to invent a new way for drones to fly."
The Skygauge team, Nikita Iliushkin, Chief Executive Officer; Linar Ismagilov, Chief Designer and Inventor; and Maksym Korol, Chief Technology Officer, were all York University students part of the BEST Lab at the Lassonde School of Engineering. Using patented thrust-vectoring design, they created a drone to maneuver with a full 6 degrees-of-freedom. "Conventional drones struggle to interact with the world because they can't direct the forces required for any kind of job. They can hover and fly well, but they can't push, pull, or twist, making them unsuitable for physical work" said Chief Designer and Inventor, Linar Ismagilov.
"Skyguage is a wonderful example of the power of York University, bringing together undergraduate students from Lassonde and Schulich to develop and refine a venture that addresses critical safety issues in the inspection industry," said Andrew Maxwell, Bergeron Chair in Technology Entrepreneurship at the Lassonde School of Engineering. "Skyguage operated out of BEST lab for three years, supported by BEST (Bergeron Entrepreneurs in Science and Technology), IP Osgoode, and Schulich to help bring a novel technology to market".
Once the team successfully captures the inspection market, Skygauge has planned expansions into physical jobs like painting, spraying, pressure washing, drilling, paint removal, high-rise window washing, welding, and general construction. The vision for the company is to create a 'Workforce in the Sky', to help increase workplace safety for high-risk jobs and create a positive impact on society.
About Skygauge Robotics:
Skygauge has reinvented the drone to perform work not possible with drones today. Their patented design is intended for industrial work applications. Skygauge aims to reduce the time and cost of industrial work, as well as improve operator safety by keeping them from working at height. With an initial target market in Ultrasonic Testing of industrial structures, the company subsequently intends to branch out into a wide array of work like pressure washing, painting, coating, scrubbing, welding, and other maintenance. The ultimate vision of the company is to use this design to create the 'Workforce in the Sky'.
For more information visit https://www.skygauge.co/ and watch the technology in action on Youtube.