---
Mechanical Engineering Student Featured on CTV
---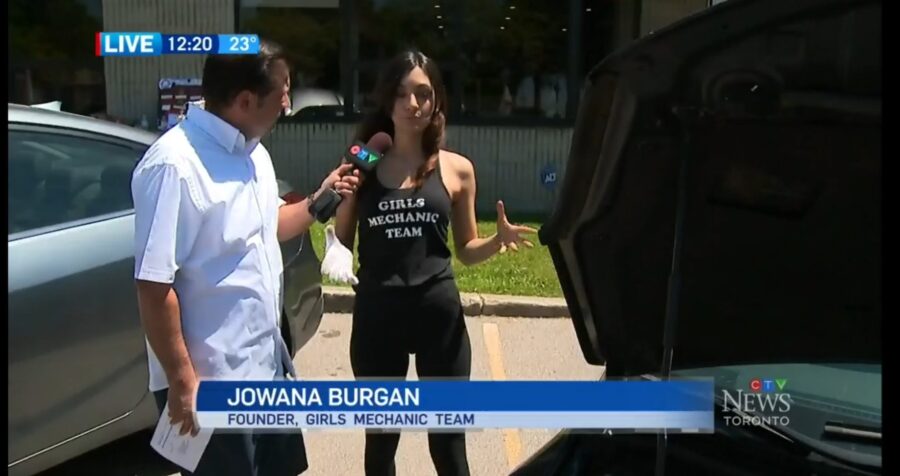 Mechanical Engineering student Jowana Burgan was recently featured on CTV News for her efforts in helping empower women on the road.
Burgan founded Girls Mechanics Team, an organization made to create confident drivers and smarter consumers by providing training in basic mechanics through free hands-on workshops.
"I think there's a huge gap, especially in the automotive industry. Women are looked upon as not being able to do these things. So, I'm trying to prove the opposite because what makes you good at something is not your gender, but the skills that you have," remarks Burgan.
During the workshops, students are taught the basics from opening the hood, understanding diagnostics, going over fluid checks, changing windshield wipers and learning how to do an oil change.
Understanding what's going on behind the wheel is important for peace of mind but can also translate into financial savings and confidence when speaking with mechanics.
The workshops take place at 2 Ashwarren Road in North York, with two sessions coming up this Saturday and next.
Click here to reserve your spot!