---
First Mercier Seminar: Sources of Innovation for Entrepreneurs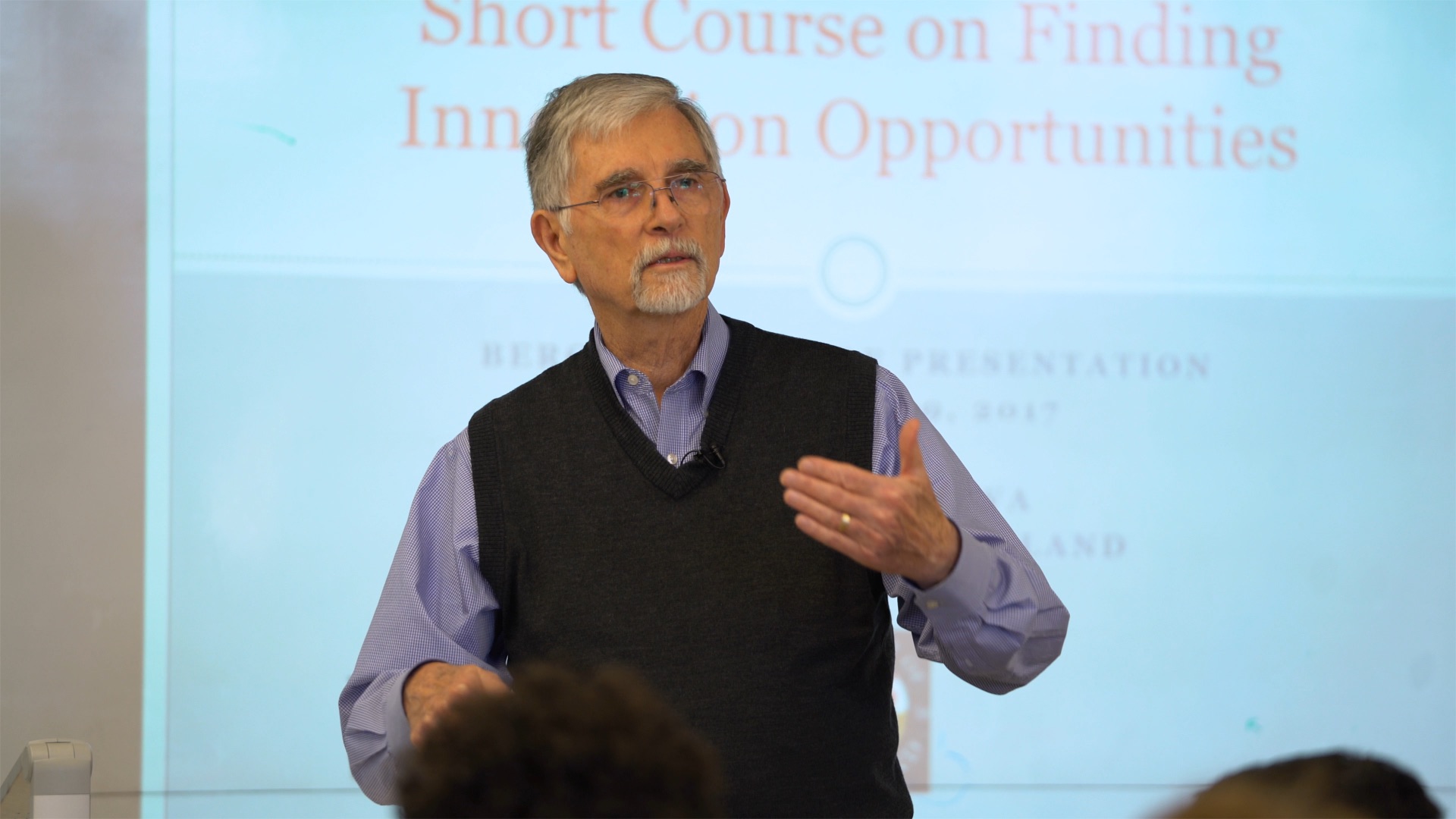 The annual Mercier Lecture brings students from Lassonde and Schulich together to hear how scientists and engineers are using technology to change the world. Recent Mercier lectures have featured John Baker founder of D2L and Sunit Singh Tuli of Datawind. With support from Eileen Mercier, and in response to popular demand, we have now extended this annual event to a series of informal seminars – where guests provide their insights on innovation and technology entrepreneurship.
The first seminar took place on September 29, when over one hundred students attended to hear from Dr. Thomas Mierzwa, Technology Entrepreneurship Professor from the University of Maryland, followed by a Q&A.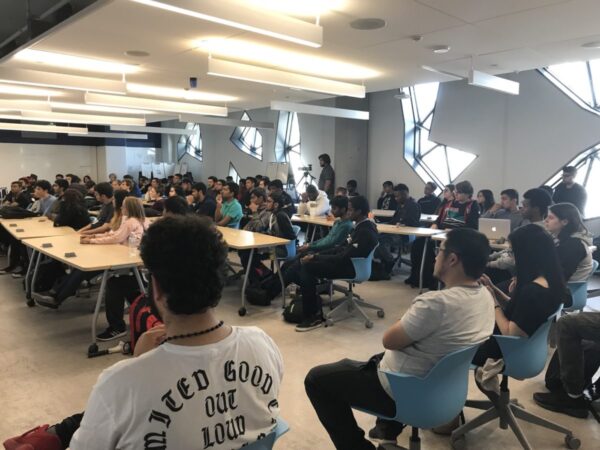 Dr. Mierzwa shared insights on possible sources of Innovation for Lassonde and Schulich students interested in starting their own business or coming up with an interesting capstone or passion project. Interestingly, he suggested that the idea of introducing a formal process to identify sources of innovation would stimulate rather than stifle creativity. He also talked about the importance of learning about tools and approaches which would enhance critical thinking, and help students identify challenges that they could solve. Dr. Mierzwa also suggested that students look to find innovation opportunities by exploring the unexpected, through identifying incongruities, and tracking societal trends, such as demographic and perception changes, and how industry structure and technologies are evolving to create new opportunities.
Dr. Maxwell, Director of BEST (Bergeron Entrepreneurs in Science and Technology) introduced Dr. Mierzwa, and before thanking him for his attendance and shared knowledge, challenged the students to think about how they could use what they learned to start on their entrepreneurial journey. In the end, both Dr. Maxwell and Dr. Mierzwa challenged attendees to discover their inner passions, and use this to recognize, and then address opportunities.
As both an Entrepreneur and University Professor, Dr. Mierzwa stressed the importance of wearing lenses that empower them to see further, scan for opportunities, embrace ambiguity, and use both right and left brain viewpoints, to recognize systems of relationships to identify opportunities. Inspiring comments from a successful entrepreneur, and professor, great insights and the chance to interact with Prof. Mierzwa created an enjoyable and informative evening for students, and also according to Dr. Mierzwa, one that he will always remember.