---
Tributes to Professor Nick Cercone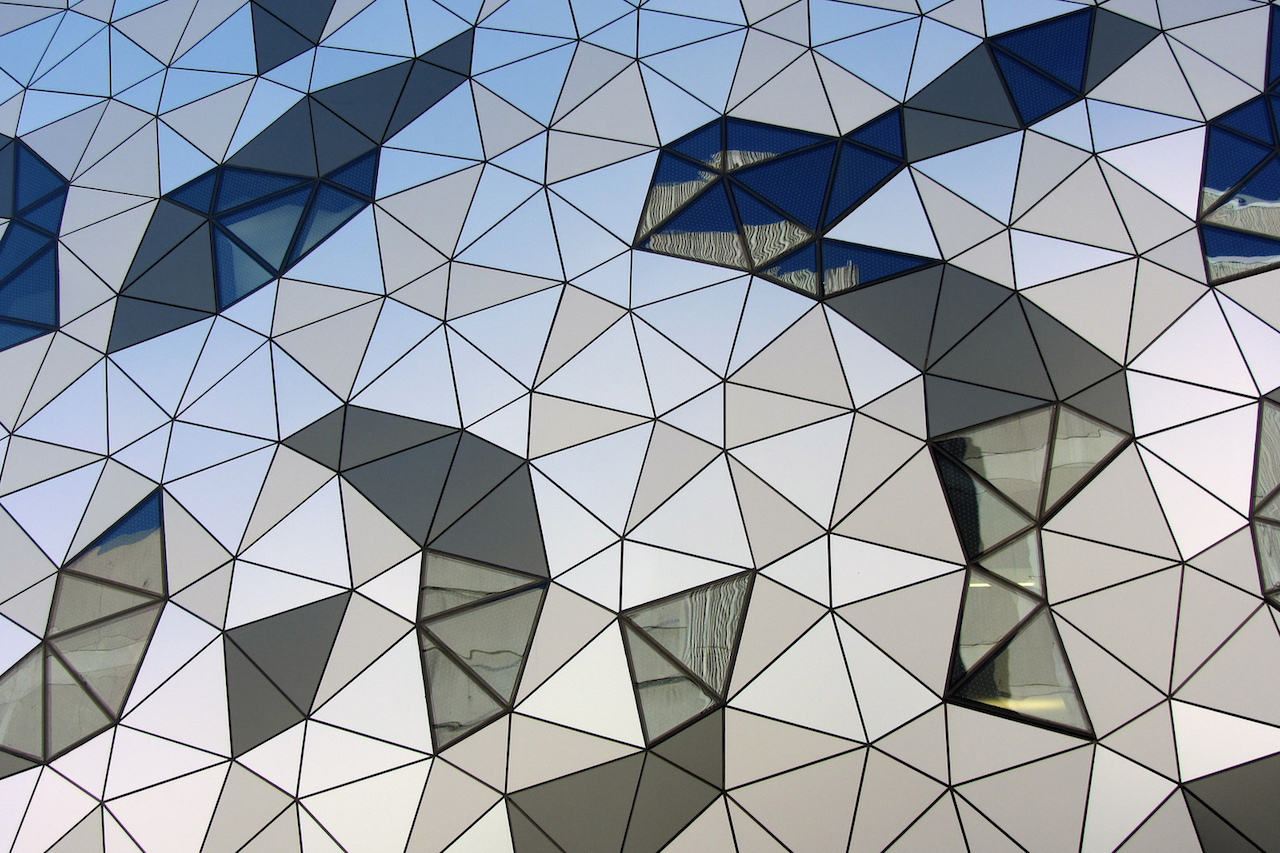 We are posting tributes from colleagues and friends to the late Professor Nick Cercone who passed away on December 6 2015.
Please email your contributions here or leave your tribute in the comments section at the foot of the page.
---
Professor Richard Hornsey
Vice Dean, Lassonde School of Engineering
He was a wonderful colleague, always willing to contribute his time, and a positive influence in all he did. One of his references for Dean of the Faculty of Science and Engineering called him "a great teddy bear of a man" — a description that fitted perfectly his personal character and the way he brought people together professionally. This is a huge loss to our community.
—–
Lorna Marsden
President emerita, York University (1997-2007)
Nick Cercone played a most important role in the development of science and engineering at our University. He arrived at York at a time of change in the Faculty, bringing with him a wealth of experience in his field and as a university administrator. We were very happy to welcome him and he very quickly absorbed the life and culture of York. He was a very likable person in every way. I am very sad to hear of his death and send my sympathy to his family and all his friends across the world of engineering.
—–
Professor Sushanta Mitra
Associate Vice-President Research, York University
Professor Nick Cercone was a great colleague and a key partner in the research enterprise at York.
He will be deeply missed by the York Community.
—–
Dr. Sara Diamond, President, OCAD University
What was so clear about Nick in all of our encounters with him, was his tremendous openness, his almost childlike enthusiasm for discovery, for new possibilities, his genuine interest in interdisciplinarity, and at the same time his incredible insistence on rigor. I will always remember the look of joy on Nick's face, back in 2011, when he first saw the visualization work that our team at OCAD University was undertaking with sentiment analytics. It cemented what had been an abstract possibility – bringing together his formidable talents in text analytics and our creative interpretation abilities.
Nick has been a fantastic and generous collaborator. Our entire team at OCAD University benefitted from working with him. I will end with a quote from one of our team, "His legacy sits within all of this work and it will reflect his great contributions but also it will reflect the immense sense of service and care he brought to all of his engagements in these networks".
We will miss Nick and vow to continue his creative legacy.
—–
Professor Aijun An
Department of Electrical Engineering & Computer Science
It has been a week since Nick left us. What a week! It is hard to put into words to express the tremendous sorrow of losing him. I still cannot believe he is gone. We had been waiting for him to get better to ask him many questions about the projects he was leading. Now the puzzles are upon us to solve. Life without him has been very difficult.
Nick had an extraordinary career I can think of no one in Canada who could match up. He worked in five universities across Canada, from Simon Frasor to Regina, Waterloo, Dalhousie and finally York. In each of these places he made incredible contributions to the university and to the Computer Science program. I had the priviledge to work with him in three of these universities, first as his PhD student in Regina, then as his postdoc in Waterloo and finally as his colleague at York.
Nick was a wonderful teacher with a generous heart. To his students and postdocs, he was always caring and extremely encouraging. He might have fought with his bosses, but never with his students. To us, he was always protective and proud of what we did. He had broad knowledge in various fields. I always learnt a great deal from him by talking with him. His instructions, advice, encouragement and trusts in me had played a significant role in the development of my own academic career. I owe him a great deal and without him I wouldn't be here teaching and supervising my own graduate students.
Nick had numerous achievements as an administrator and a computer scientist. He had great impacts on various aspects of the Computer Science field in Canada. Above all, he was a brilliant connector. He was always able to see big pictures of things and make connections to what he had experienced. He had the incredible ability to connect people across Canada to build up research networks that involved multiple universities and dozens of industry partners. So many people in academics, government, and industy had worked with him on research projects. I believe it is hard to find another person in canada who could build such a network.
Nick was a very social and friendly person. He hosted many parties in his house. I especially miss the time we had together in Waterloo: parties, dinners together, shopping at St. Jacobs Farmers' Market, and watching movies in his house. I miss the delicious lasagna he cooked for Christmas parties. He was such an amazing supervisor who made working with him truly enjoyable.
Unfortunately, Nick did not have a very long life, but his life was very deep, rich and impactful. He had touched so many lives. I was very fortunate to have such a supervisor, a colleague and a friend, and very grateful to him for his advice and support over the years. Thank you, Nick. You will be terribly missed. May you rest in peace.
—–
Professor Amir Asif
Dean, Faculty of Engineering and Computer Science
I am so sorry to hear the sad news of the passing away of Nick Cercone. My thoughts are with his family.
I had the privilege of working with Nick in several different capacities. He was an outstanding leader, a world renowned researcher, and an excellent teacher. Above all, he was a wonderful colleague and a perfect gentlemen.
We are all going to miss him.
—–
Jason Adelman
Program Director, DCOS Core and Development Operations, IBM
I am deeply saddened to learn of the untimely passing of Professor Nick Cercone. I got to know Nick through the research collaboration between our company and York University that Nick was instrumental in setting up. Nick was always looking for ways to expand the relationship and open up new opportunities for his students and his institution.
Nick was always friendly, warm and enthusiastic, even as his health was failing him. I spoke with him only one month ago about his work, a call which he took from the hospital. Nick's humility was also disarming. Despite his long, distinguished career and many achievements, he always made people feel like equals and was always open to suggestions. It is hard to believe that he has so suddenly gone. He will truly missed.
—–
Professor Michele Mosca
Co-Founder, Institute for Quantum Computing, University of Waterloo
So sad to hear the news of Nick's passing. Nick was the Chair of CS when I joined Waterloo in 1999. I am based in C&O, and he welcomed the new quantum computing initiative with open arms (supporting teaching quantum computing graduate courses in CS, personally met with people we wanted to recruit to the university, etc). We crossed paths again years later on a review panel, and he was delighted to see the progress that had been made since the humble beginnings. I fondly remember his kind and generous support both to me personally and to our new initiative, and am saddened to hear of his passing.
—–
Kaewjai Chancharoen
NLP Thai researcher
My dear professor, You're the nicest and smartest that I've ever known. Thank you for your friendship, tenderness and deep concern. I won't forget our golden memories in Thailand. Time could not steal the most precious treasure in our heart.
—–
Tom DeFanti
Director Emeritus, Electronic Visualization Laboratory (EVL) and Distinguished Professor of Computer Science, University of Illinois at Chicago
Nick was my roommate in 1970-71, and set out helping me lose our townhouse lease in Columbus, Ohio, for hosting too many parties and overnight visitors.
The landlord of our next townhouse rental was fortunately more understanding of the needs of guys in grad school. Nick had a dry sense of humor (matched only in intensity by his sense of outrage to unfairness) and he was a playful artist as well: he illustrated my first publication entitled "How to Forget that You have Four 360/50s and a 360/75 and Make Good Use of Your PDP-10" with Charles Schulz-inspired illustrations. This paper celebrated the early days of interactive computing for students–punch cards would still be with us another 20 years!
It was accompanied by a set of photos of teletypes that Nick and I took featuring a pedestal-mounted ASR-33 in improbable places and his hands and sandaled feet. Nick made a lot of people at Ohio State laugh and feel good.
We traveled a lot together on road trips radiating out from Columbus, camping together all over the US. As grad students we really had the breaks between classes unburdened with responsibility, and we explored coast to coast. We'd even drive 1000km on a weekend, camping someplace on Saturday night, even in the colder months (when we headed south, course). We visited his parents and sister in Pittsburgh, and visited my parents in New York City. In the summer of 1971, we went on a month-long camping trip to find the old West, taking as many dirt roads as we could.
After Nick went to IBM, I visited him and our OSU colleague Murray Goldwag there a couple of times. They were involved in a campaign to "Get the UGH out of Poughkeepsie" for which Nick did the poster art, if memory serves me. In March of 1973, PhD degree in hand, I drove my VW Beetle from Ohio, through Chicago, then north to the Yellowhead Highway to Edmonton and interviewed at U Alberta, staying with Nick. That summer, he and Bob Mercer visited me in Chicago where I was just starting my 31 years as a young professor, and later, I visited him at Simon Fraser and I remember vividly driving across Vancouver Island to the Pacific coast in his gold Ford Maverick. My last visit with Nick was to Dalhousie University in Halifax more than a decade ago, where I met Thanyalak, and I had never seen him happier.
Nick made the world a better place.
—–
Professor Nick Frost
University of Windsor
I met Nick Cercone when I first came to Canada as a newly-appointed chair of the School of Computer Science at the University of Windsor in 1987. Nick kindly welcomed me on my visit to Simon Fraser University, and gave me good advice on the Canadian University and research community.
Nick was very supportive of our small school for many years, providing advice and encouragement for our growth. Nick was a great advocate for Computer Science with NSERC and with local and federal government. His work in A.I. helped many gain a deeper understanding of the subject.
Nick will be greatly missed.
—–
Professor Booncharoen Sirinaovakul
Dean of Engineering, King Monkut's University of Technology
I was in shock as a sad news emerged from Toronto that Prof. Dr. Nick Cercone is no longer with us. And it seemed like yesterday, I still remember the moment our friendship was formed 22 years ago. You are an ideal teacher who has good thoughts. It has been an honor working with you. The memory of you will always be forever in my heart. Rest in peace, Nick.
—–
Prof. Dr. Diana Domingues
LART Founder and Director, Laboratory of Research in Art and TechnoScience
All my deep condolences and my respect to Dr. Cercone's family and professional community in that painful and difficult moment, when York University and CIVDDD lost this important researcher and main investigator.
Dr. Cercone was a great man and incredible scientist. I am lucky to have shared some time with that famous figure, who was a model for Canadian science and culture and world wide recognized for his wisdom and rare character.
—–
Kent Poots
PhD Student
Professor Cercone (Nick) opened a door that I wasn't certain was open. Thank you.
Encouraged a look inside without worrying too much about getting the floor dirty. Brilliant. Engaging. Helpful. Patient. Gentle Error-Correcting 😉 Interesting stories. The real thing. Students are privileged to have called Nick: Teacher, Supervisor, Mentor, and Friend. That much I know.
I will do my best, aspiring to your tone of grace, humility, generosity, curiosity, and humanity.
Thank you for the opportunities, Nick. Safe journey. The wind's at your back.
—–
Yingwei Wang
Former Graduate Student
As Professor Cercone's former student, I am deeply saddened by his passing. Professor Cercone was a wonderful person with a big heart, and a great mentor for his students and many people around him.
I was Professor Cercone's Ph.D. student in the University of Waterloo from 1998 to 2003. The first time I met Prof. Cercone was in 1996. At that time I was a faculty member at a top-10 university in China (Harbin Institute of Technology or HIT). Professor Cercone visited my province and my university. Professor Cercone was already a recognized famous computer scientist at that time. He just received CSCSI/SCEIO Distinguished Service Award in 1996 for his contributions to Canadian Artificial Intelligence.
Although I had been working at HIT for quite a few years, I did not have a Ph.D. degree then because Chinese academic degree system was just established. I expressed my wish to be a Ph.D. student of Professor Cercone. After discussions, Professor Cercone accepted me as his Ph.D. student and promised he will support my study financially.
In May 1998, I enrolled in University of Waterloo and became a Ph.D. student under the supervision of Professor Cercone. Since then, I have learned a lot from him both in being a good computer scientist and in being a good person.
Professor Cercone spent a lot of time to help his graduate students in research. His research area was pretty wide, providing choices for his students to work on. He always let each of his students to choose the research topic that he/she is interested in. He believes that only when a person is really interested in a topic, he/she can make great progress.
I chose to work on improving the performance of an algorithm of retrieving high-frequency words. This algorithm can be used in natural language understanding and text analysis. Because I was deeply interested in this research, I was able to achieve a very good result: the existing algorithms need linear time and linear space, but I devised an algorithm that achieves the same goal in linear time and logarithmic space.
Professor Cercone provided much help in my research. He met with me every week to listen to my progress, provide guidance, comfort my frustrations, and correct my language mistakes.
With his great help, I obtained skills in algorithm design and text processing, which was very helpful in my later research after I left Waterloo as a postdoc fellow in the University of Western Ontario and as a faculty member in the University of Prince Edward Island.
Professor Cercone was very kind to all his graduate students. He was a good friend of his students. He was always helpful whenever his students encountered difficulties, either in research or in personal lives. Every year, he invited his students to his house for Christmas. Nick's party became part of his students' lives that students expect the party when Christmas was getting closer every year.
After I left Waterloo, Professor Cercone became a Dean of Dalhousie University and, later, a Dean of York University. Wherever he goes, he is always loved by his students. In one year, I went to Halifax to attend a birthday party for Professor Cercone arranged by his graduate students at Dalhousie University. On Dec.18, 2014, I also went to Toronto and attended a birthday party held by his graduate students at York University. That was less than one year ago. We did not know that was his last birthday.
Professor Cercone's lifelong contributions to computer science research and graduate student supervision at different universities will be remembered by many people in the years to come.
Rest in Peace, Professor Cercone.