---
Obituary for Lassonde's Jack McConnell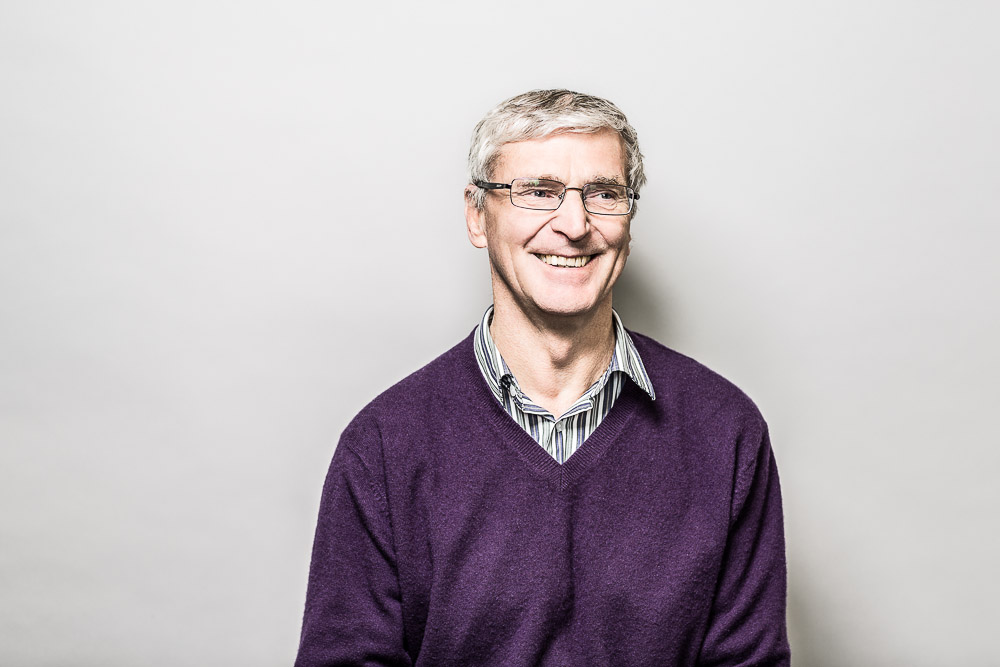 The following obituary has been published in today's Globe & Mail for Professor John "Jack" McConnell who passed away this summer.
Atmospheric expert Jack McConnell worked on Voyager 1
For Jack McConnell, the possibility of life on Mars was irresistible.
In 2010, Prof. McConnell became part of a team of scientists building an instrument to examine the Red Planet's atmosphere for signs of life on a mission in 2016. "Venus isn't likely, Mercury doesn't have an atmosphere and Jupiter has no surface to speak of," Prof. McConnell said at the time. "Mars is the thing nearest to us that can most likely harbour life. That's what intrigues people."
Life on other planets was just one of his many interests as a professor of atmospheric science at York University's department of earth and space science and engineering. While he was influenced by his early work on NASA's Voyager I mission to the outer planets, Prof. McConnell's recent work focused on tropospheric modelling – that is, modelling of the lowest part of the Earth's atmosphere. His research involved measuring carbon monoxide pollution in the troposphere, and the impacts of aircraft travel on the Earth's atmosphere and climate change.
A highlight of his career was his contribution to the Intergovernmental Panel on Climate Change, which won the Nobel Peace Prize in 2007, along with former U.S. vice-president Al Gore, for its work on contributing to a greater understanding of climate change.
Prof. McConnell died in Toronto on July 29 of brain cancer at the age of 67. He leaves his wife, three children and two grandchildren.
In the early 1970s, Prof. McConnell was offered the opportunity to become part of the team working on the ultraviolet spectrometer, which measures atmospheric properties and radiation, for the Voyager 1 spacecraft. The principal investigator was Lyle Broadfoot, a Canadian and graduate of the University of Saskatchewan. NASA launched Voyager 1 in 1977, and the spacecraft has now reached interstellar space.
Gordon Shepherd, distinguished research professor emeritus of atmospheric science at York University, says Prof. McConnell was particularly versatile in the field of atmospheric modelling. "[Jack] could move from the Earth's upper atmosphere to the lower atmosphere to planetary atmospheres with no effort. For this reason, he was invited to be a member of many space mission teams," he said. "Although he was a computer modeller, he knew a lot about the instruments on the spacecraft for which he was doing the modelling."
During the 1970s and 1980s, when concerns grew over the impact of pollution on the ozone layer, Prof. McConnell worked with Environment Canada on the Stratoprobe balloon flights examining the effects of supersonic aircraft and chlorofluorocarbons on the upper atmosphere.
Prof. McConnell was elected to the Royal Society of Canada in 2001, "for his contributions to the knowledge of the processes taking place in the atmospheres of the earth and planets."
John Charles (Jack) McConnell was born on Sept. 11, 1945, in Belfast, Northern Ireland, the only child of Margaret and John McConnell. The family lived in a poor neighbourhood in Belfast. His father died at the age of 52 when Jack was 16. His mother encouraged her intelligent son to pursue an education with the assistance of scholarships. He was accepted at Queen's University Belfast in the applied mathematics and physics program.
The chair of the department was Sir David Bates, who had established a world-renowned centre for atmospheric and molecular science. Prof. McConnell's first wife, Wendy Solheim, was in Prof. Bates's math class and remembers that every morning Jack would arrive on his motorcycle dressed in leather motorcycle gear and boots. He was always late, but Prof. Bates patiently awaited his arrival as he was his best student, earning a first in applied mathematics.
Jack and Wendy married in 1968. Almost a year later, he completed his PhD in applied mathematics and physics. In October 1969, he and Wendy flew to Tucson, Ariz., at the invitation of Michael McElroy, a fellow applied mathematics graduate from Queen's University Belfast then working as a physicist in the planetary sciences division at Kitt Peak National Observatory.
Prof. McConnell's fascination with outer planetary atmospheres began with his association with Prof. McElroy and understanding the chemistry of the atmospheres of Mars and Venus.
In 1970, Prof. McConnell followed Prof. McElroy to Harvard University, where a different kind of milestone occurred when daughter Deirdre was born. In 1972, Jack was lured to York University as an assistant professor. Two years later, another daughter, Alison, was born.
Prof. McConnell was an enlightened parent, Deirdre says. "When we were young he was a very involved father, which was unusual at the time. He was the first male 'parent of the day' at our nursery school in Thornhill, much to the shock of all the mothers [except ours]," she said. "Both my sister and I studied engineering and physics … which was due in great part to his encouragement and influence."
Jack and Wendy divorced in 1985. One year later, Jack married Joan Sinclair, with whom he had a son, Andrew.
Throughout his academic career, Prof. McConnell was a mentor and inspiration to many students and a great believer in the power of education. In his memory, his family started the John (Jack) McConnell Memorial Bursary at York University.
When he was sick with cancer, his daughter Alison asked him how he'd found his way to university. "His mother and a few good mentors encouraged him, but he said he could never have gone if he had not been funded by a government grant."
In a 2010 interview, Prof. McConnell spoke about the fascination for Mars exploration. "All the Mars science is couched around the search for life, even if it isn't explicitly stated. My feeling is that if we find life, that is one type of answer. But if we don't, someone will always say, 'You didn't look here, you didn't look there, you didn't look deep enough to find the fossils.'