---
Official Opening of the Bergeron Centre for Engineering Excellence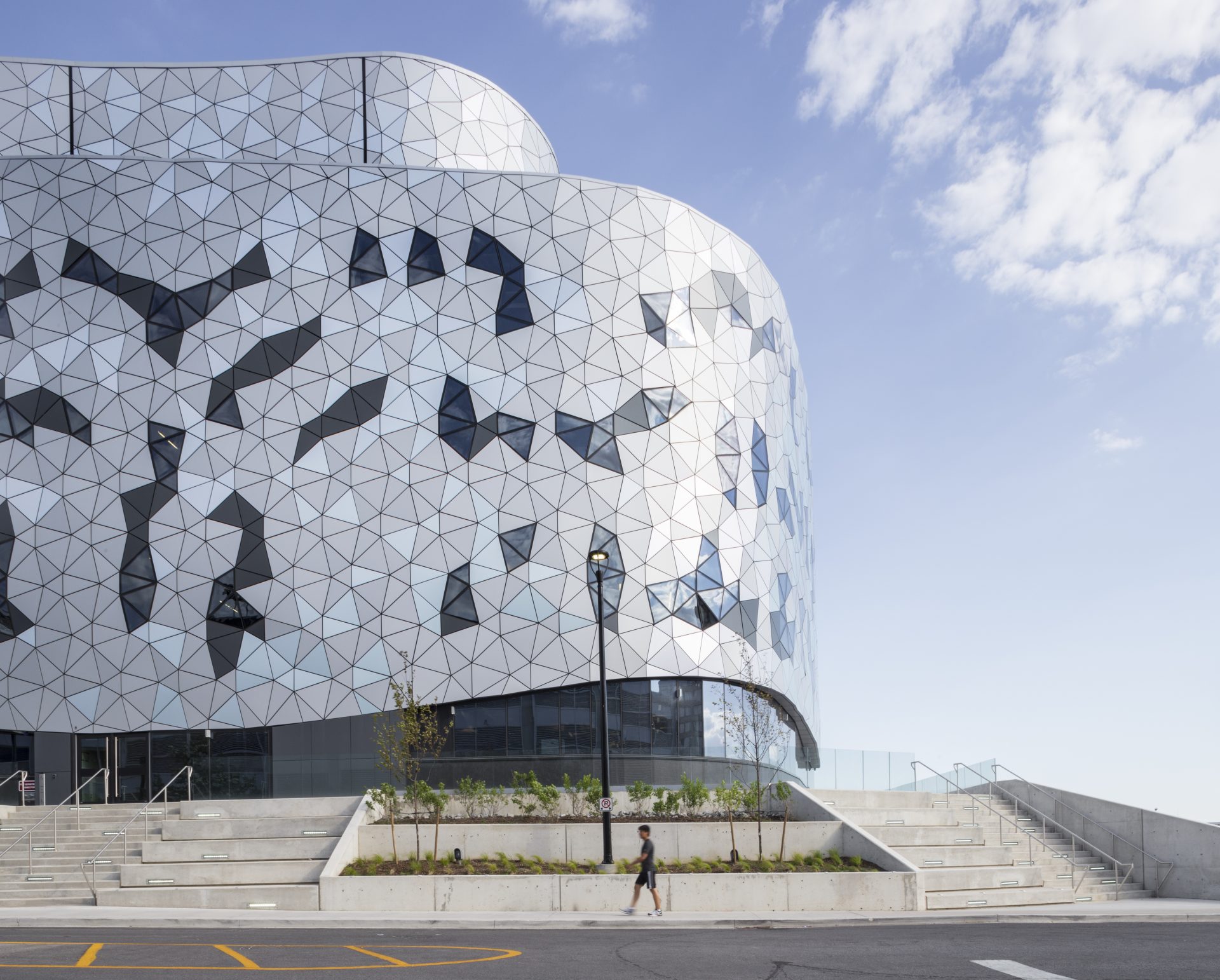 Friday, April 8, 2016 marks the official opening of the Bergeron Centre for Engineering Excellence, Lassonde School's new home and the home of the Renaissance Engineer.
The Bergeron Centre is a space for a new kind of learning and a new kind of engineering student. The Centre has no lecture halls, instead encouraging student creativity and collaboration with active learning classrooms, labs, entrepreneurial spaces and prototyping labs.
"This is a radically different space for a radically different type of education. Gone are the days of learning passively from lectures and textbooks. We want our students to think 'outside the book' by making things, testing prototypes, solving problems together and learning by doing. That's the kind of creative training that will prepare them to solve the world's complex challenges and to lead Canada's economic future," said Janusz Kozinski, Dean, Lassonde School of Engineering.
The bright open space, with an intricate, reflective façade, was inspired by an image of a cloud floating about the Georgian Bay. Bergeron Centre was designed by Toronto's ZAS Architects + Interiors, built by Laing O'Rourke in partnership with the Gillam Group and named in recognition of alumnus Douglas Bergeron for his $10 million donation.
"Tomorrow's entrepreneurial engineers need to be open-minded collaborators working with talented people from a variety of fields," said Bergeron. "The Bergeron Centre for Engineering Excellence gives students the freedom to think creatively, to imagine solutions that defy conventional wisdom and to take their ideas from sketches on a whiteboard into real-world technology ventures.
The Bergeron Centre is home to Lassonde's three new programs in Civil, Mechanical and Electrical Engineering. The new building also includes the three-storey High Bay Lab for material strength testing, the Sandbox – a collaborative space for collaboration and the Bergeron Entrepreneurs in Science & Technology (BEST) program created by Doug Bergeron.