---
One WATER World Water Day Celebration makes a splash at York
In March, York University celebrated One WATER, World Water Day in partnership with the Canadian Association on Water Quality's 58th Annual Central Canada Water Quality Research Symposium. The host of this event, One WATER, is an Organized Research Unit (ORU) at York that takes a unique, interdisciplinary approach to water-related research and strives to find solutions to water challenges faced by global communities. Members of One WATER include researchers from many faculties, with significant involvement from faculty members across various departments at the Lassonde School of Engineering.
In collaboration with the Canadian Association on Water Quality (CAWQ), One WATER's World Water Day Celebration was an interdisciplinary event that integrated science, engineering and the arts, promoting knowledge exchange, relationship building and collaborative learning.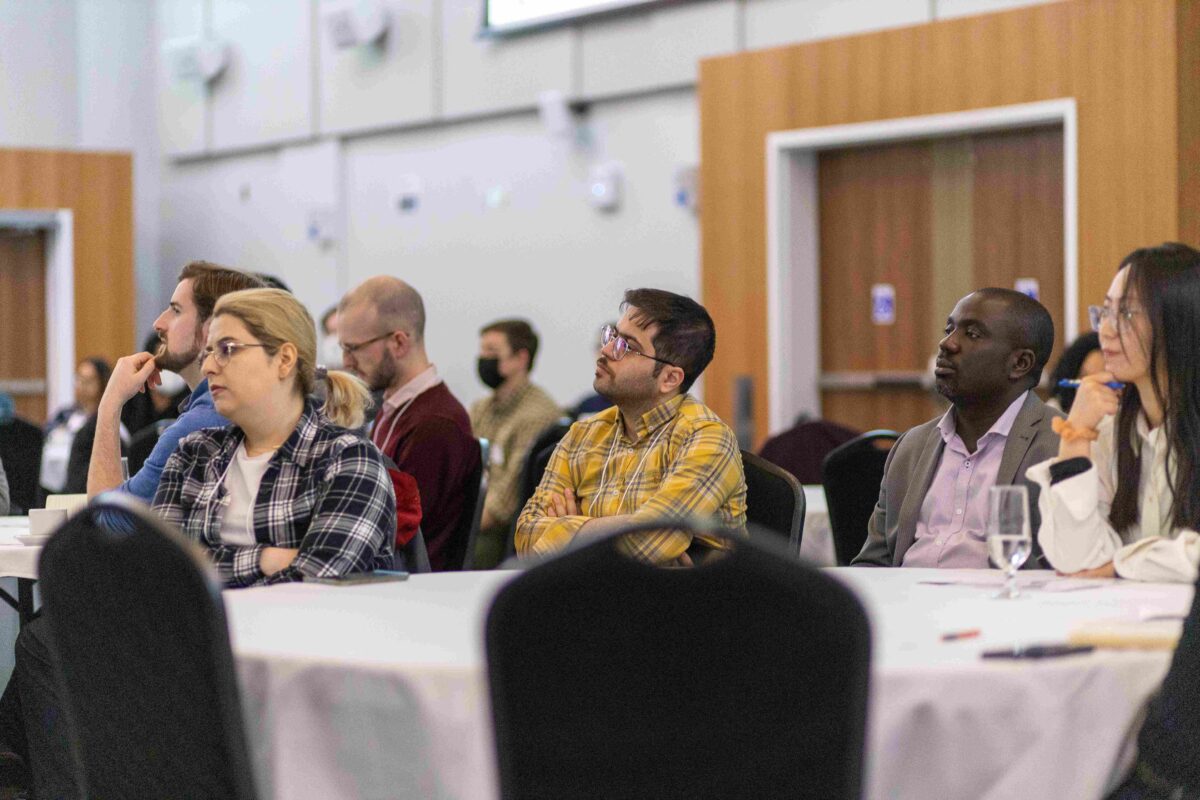 "This event was about bringing people together who care about the same thing – water," says Stephanie Gora, assistant professor of Civil Engineering at Lassonde and executive member of One WATER. "What was interesting about this year's event was the partnership with the Canadian Association on Water Quality. Having a joint event allowed us to leverage the strengths of both organizations. One WATER is new, York-specific, and unique with its multidisciplinary approach to water research. The Canadian Association on Water Quality is established, long-standing and represents water researchers from across the country."
One WATER's World Water Day Celebration began with an Art and Science Exhibition, where York University graduate students presented creative posters and engaged in conversations about their water-related research. "We wanted to present our research here to introduce the important work we are doing," says Gurpreet Kaur, a PhD candidate in Civil Engineering at Lassonde. "Our research proposes the use of geothermal heat pumps to promote the growth of microbes that can degrade subsurface pollutants that contaminate groundwater. This is important because many people depend on groundwater as a source for their drinking water."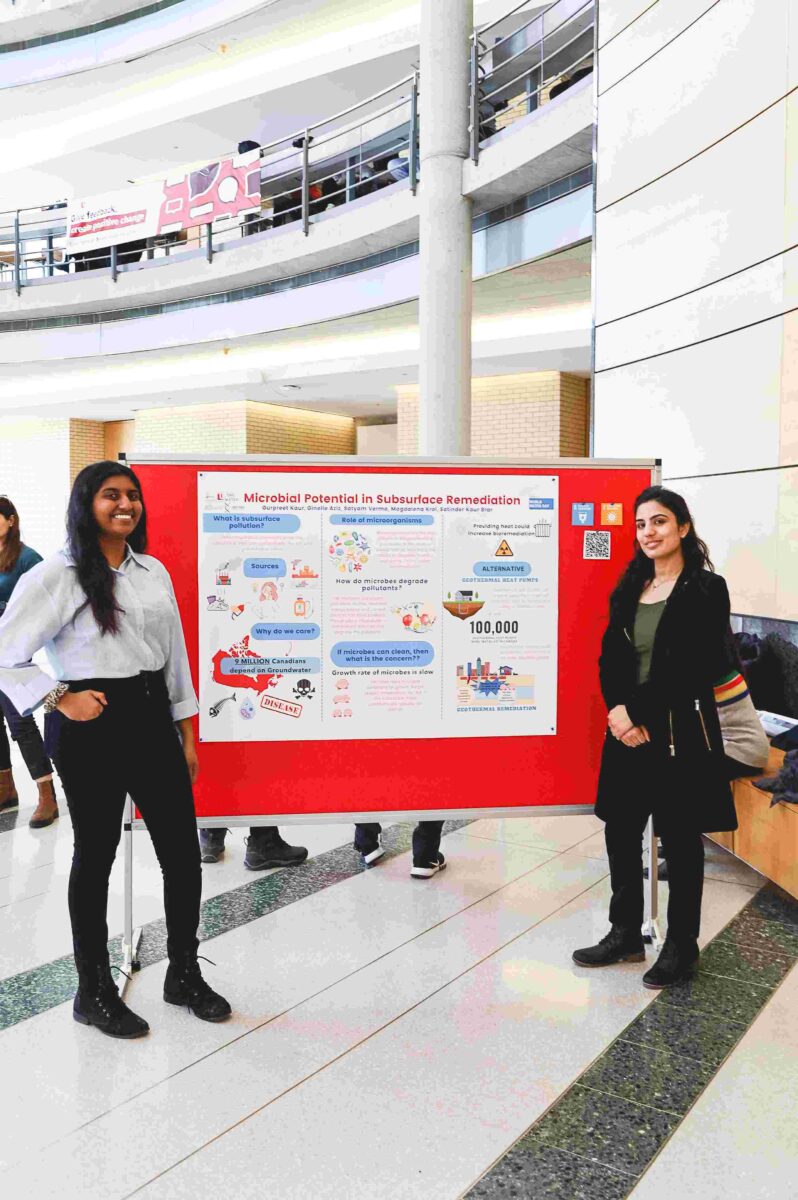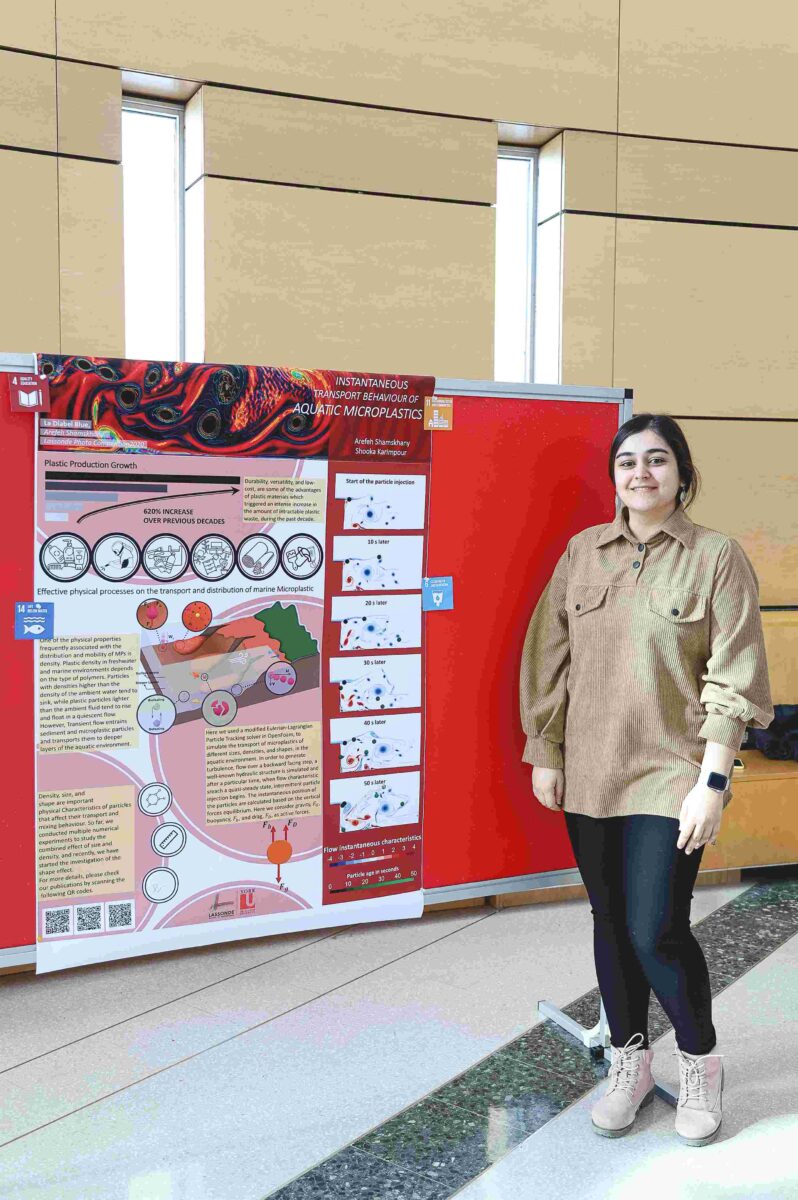 Additional events included:
Two industry panels discussing careers in the water industry and climate change resilience of water infrastructure.
Screening of short film, Omiwatari, created by filmmaker Zeesy Powers.
Presentations from keynote speakers from Stephanie Loeb (McGill University) and George Nakhla (University of Western Ontario).
Research presentations from graduate students at various Canadian universities.
Lassonde is committed to leading efforts that tackle real-world problems and address the world's greatest challenges. The involvement of faculty members in ORUs is a major part of growing a collaborative and vibrant ecosystem of knowledge and creating connections between interdisciplinary groups. Lassonde's involvement in One WATER will play a big role in addressing the United Nations Sustainable Development Goals, including Goal 6- Clean Water and Sanitation, Goal 7- Affordable and Clean Energy, Goal 11- Sustainable Cities and Communities, Goal 12- Responsible Consumption and Production and Goal 13- Climate Action.