---
OSIRIS-REx officially reached asteroid Bennu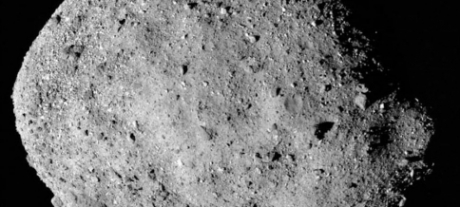 Source: Globe and Mail, Ivan Semeniuk
At 12:09 p.m. ET on Monday, an unmanned U.S. National Aeronautics and Space Administration (NASA) probe called OSIRIS-REx officially reached its destination: a small asteroid named Bennu, currently located about 122 million kilometres from Earth.
OSIRIS-REx carries a Canadian-built lidar – a measuring tool that will use laser light to scan the asteroid's boulder-strewn surface and help guide the spacecraft in its efforts to capture a sample to bring back to Earth. The device is Canada's first technical contribution to planetary exploration in more than six years.
Michael Daly, who is a professor in the Earth & Space Science & Engineering Department and principal investigator for OSIRIS-Rex lidar, said the Canadian instrument is scheduled to be used for the first time on the asteroid on Tuesday and then again on Thursday.
"We are really excited to finally be close enough to use the Canadian instrument," said Dr.Daly, speaking with The Globe and Mail from the University of Arizona in Tucson, where the probe's science operations are based.
To read more visit the Globe and Mail article online.